Here are the best dating spots in Kathmandu Valley to celebrate love. These places have the romantic ambiance and privacy you desire during dating.
Kathmandu Valley has busy streets as people here are always in rush. That's why most people fail to notice some amazing places inside Kathmandu.
The dating spots in Kathmandu can be reached conveniently and quickly. If you wish to spend some quality time with your dear one, then check out the following list of dating places in Kathmandu.
Top Dating Spots in Kathmandu Valley
If you are looking for some places where you can go on a date with your partner, then search no more. You have landed on the right page.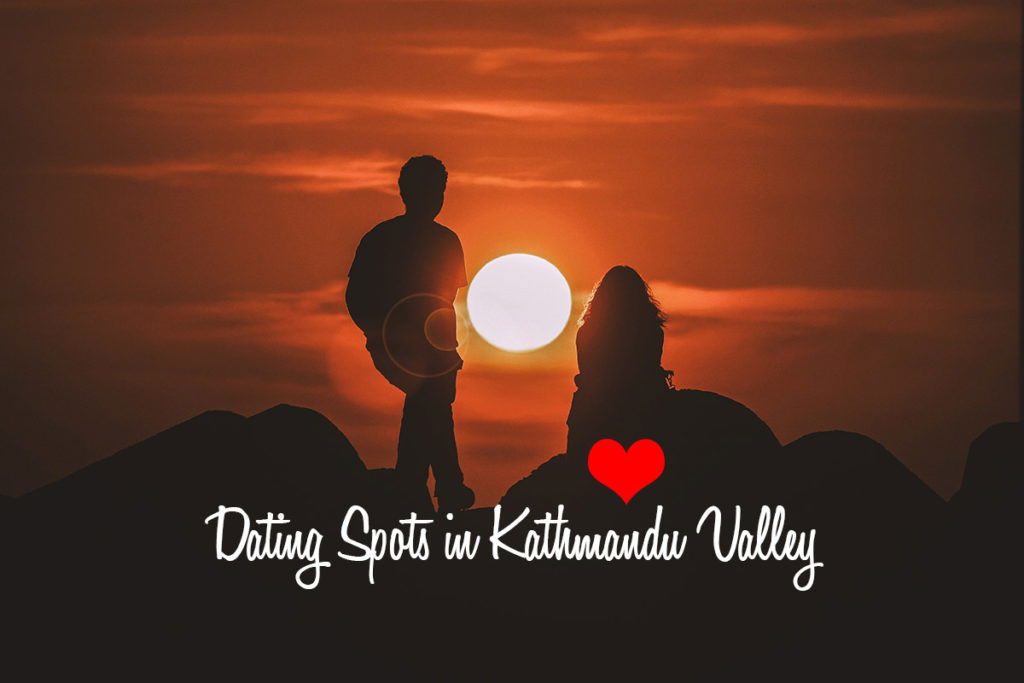 These are the top dating spots in Kathmandu Valley you must visit with your partner. Some of these places are culturally rich and some are enriched with natural beauty.
Chandragiri Hill
One of the spectacular and suitable places for dating is Chandragiri Hill. Just a 30-45 mins drive from Kalanki will take you to Godam, Thankot. Upon reaching the entrance gate for a cable car ride, reach the counter to buy tickets. You can buy cable car tickets online too.
This cable car is an adventurous journey in itself. The cable car trip has a one-way length of approximately 2.5km. The cable car journey starts from Godam, Thankot, which gradually elevates, piercing the clouds. It is around 2-3 minutes of cable car ride filled with an incredible eagle-eye view of the entire city.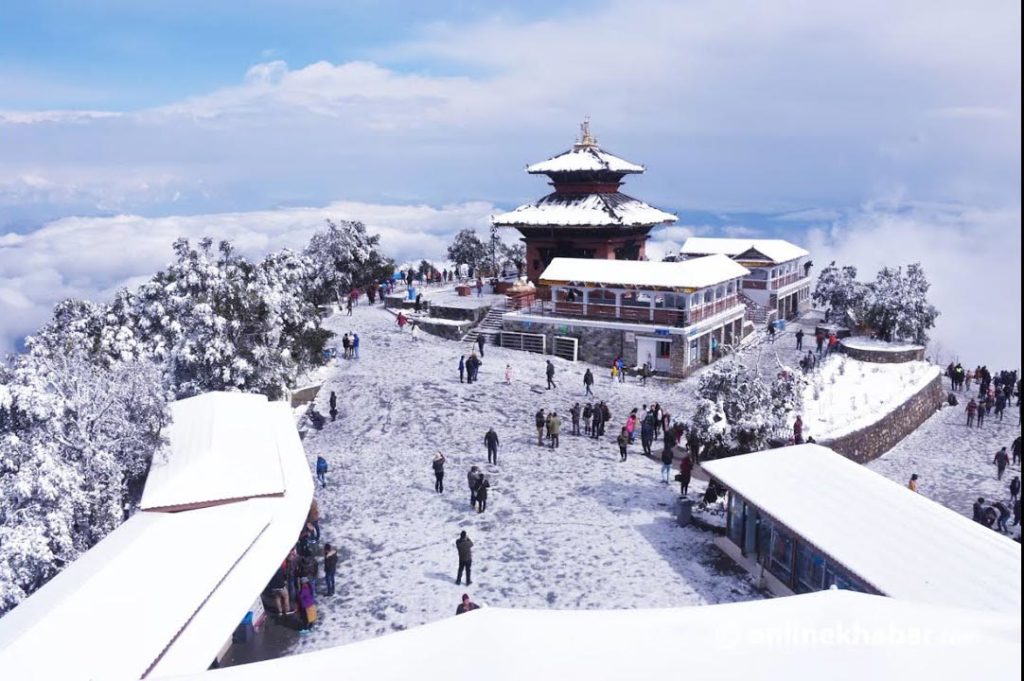 Dating at Chandragiri is favorable at any time of the month, but the Chandragiri hill tour is more popular during snowfall. People go there to enjoy the snowfall during the winter season. Also, enjoy the majestic view of high peaks like Mount Everest, Manaslu, Annapurna, and Dhaulagiri.
The huge temple of Bhaleshwor Mahadev is located at the crown of the hill. The complex around Chandragiri has been amazingly built.
You can walk around the garden area, where you can also see games built for children to play. You can have lunch at the nearby restaurants too. The restaurants are clean and hygienic.
In short, Chandragiri is a quiet place where you can have quality time with your partner. It has got everything that you desire to have in a place for dating.
Bouddha
Bouddha is a beautiful place inside Kathmandu, which is a popular tourist attraction. Foreign, as well as domestic travelers, do not miss visiting Bouddha due to its exceptional paradigm.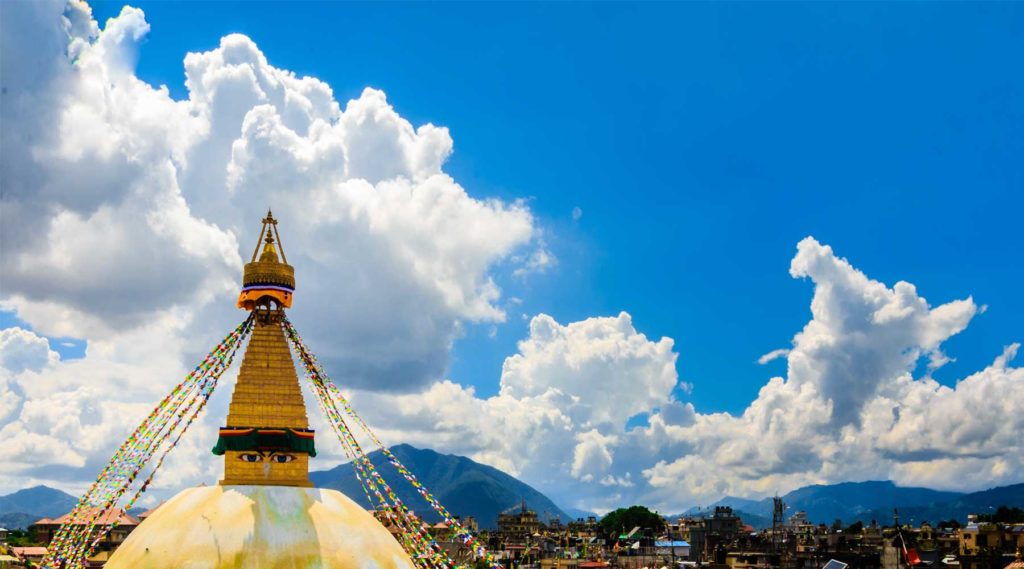 A 7km drive towards the east will take you to Bouddha. Bouddha is known for the massive Buddha stupa that lies at the center of Bouddha. It is a huge white and gold-plated structure that is centuries old.
The area where the stupa lies is actually an ancient Buddhist monastery. It is mostly visited by Buddhist pilgrims but is open to all devotees.
Bouddha is a perfect place for dating because the calming ambiance helps you and your partner have a peaceful moment together. There is so much to observe at Bouddha that you will not realize how quickly time passed.
After strolling around for a while, you can sate your appetite at some authentic Tibetan eateries. They serve the best Tibetan food in Kathmandu Valley. Try some bold items like laphing, keema noodles, thukpa, and Tibetan tea for a different experience.
Basantapur
A well-known dating spot in Kathmandu has to be Basantapur. Basantapur, mostly known as Kathmandu Durbar Square, is a beautiful place infused with culture, fun, and a peaceful ambiance.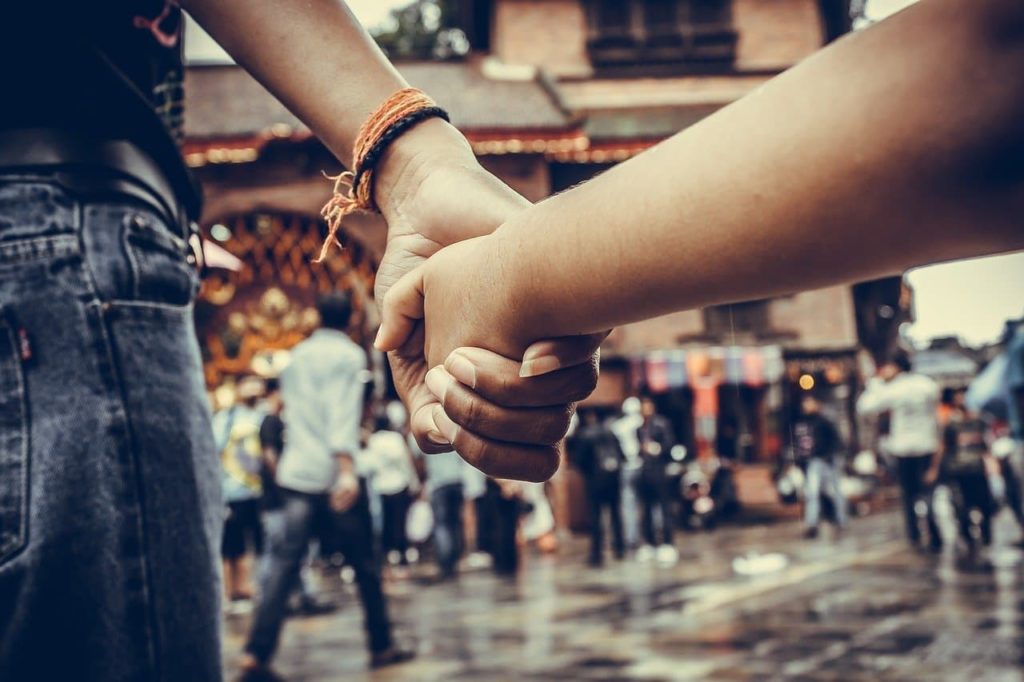 The Kathmandu Durbar Square includes some of the historic and religious structures that have been enhancing the significance of the place for centuries.
Walking around the Basantapur area and observing the temples of Ganesh, Shiva Parbati, Kumari, Kal Bhairav, Hanuman, Taleju, and many more. After the religious tour, it may be time for some lunch.
The range of restaurants that you will find at Basantapur is exceptional. Similarly, the food items each outlet serves are unique and delicious. The restaurants are artistically also remarkable.
Most of them have an artistic interior and have tried to give a unique touch and homely ambiance to their restaurants. Nevertheless, Basantapur is the best place to hang out and spend a quality evening date.
White Gumba
White Gumba or Seto Gumba is a massive monastery residing 20-30 minutes uphill from Swoyambhu. It is white in color and hence the name.
The monastery resides at the top of a hill so it is best for hiking too. On a date, take your partner on an exciting hike to the White Gumba. The sunrise view from the white gumba is rated second best, Nagarkot being the first.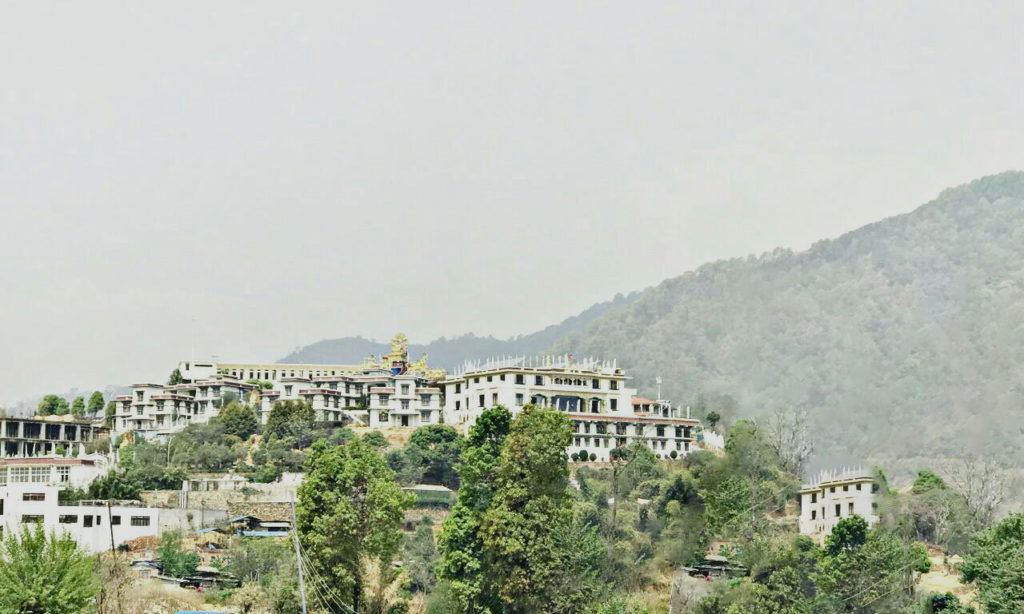 The White Gumba is visually spectacular due to its artistic construction and interior. The place is suitable to visit any time of the year. In clear weather, you can even see a panoramic view of the Kathmandu Valley.
A huge sculpture of Lord Buddha welcomes the visitor at the front. Then, a beautiful garden accompanies you while you walk up the stairs. You will then see a series of huge golden Buddha sculptures along the path.
It is a great place to spend quality time. You can take wonderful pictures here and reminisce about the moment in the future.
Garden of Dreams
One of the beautiful places, suitable for relaxation inside Kathmandu Valley, is the Garden of Dreams. It is an exquisite and artistic garden area. It has a peaceful and serene ambiance so visitors are attracted to the Garden of Dreams.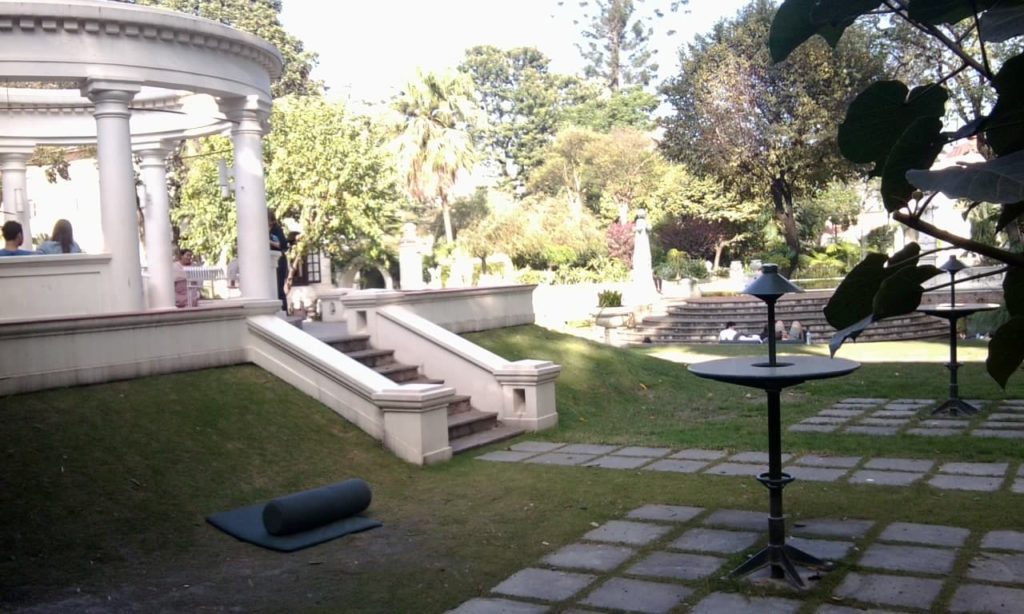 Mainly youths visit the Garden of Dreams. It is a popular hub for dating in Kathmandu. The garden has a unique construction and has various plants and flowers to observe.
You can visit the Garden of Dreams any time of the year but, you are highly recommended to visit it during spring and summer.
During spring, various plants and flowers are blooming so the view is amazing. During summer, the abundant greenery provides a cooling breeze.
Narayanhiti Palace Museum is near the Garden of Dreams so later you can visit this place to enjoy the museum's art gallery and other old kings' stuff.
Sundarijal
Here's a unique idea! Why don't you arrange a cycling date with your partner? It is fun and a unique way to enjoy quality time. For this, you are recommended to visit Sundarijal.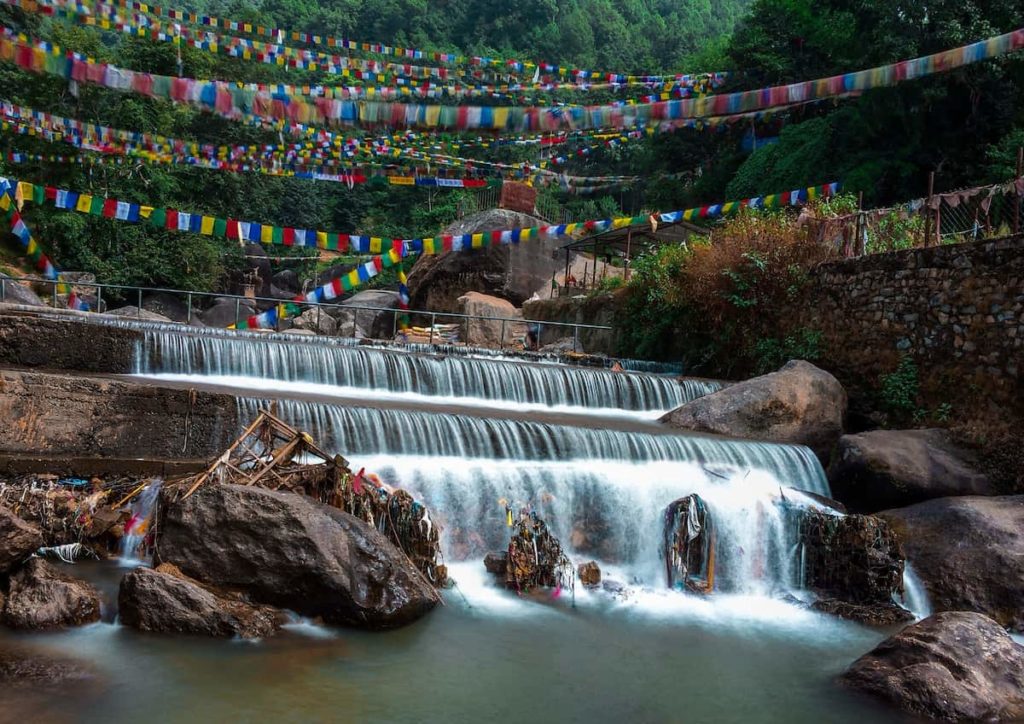 Though you can hike from Budhanilkantha to Sundarijal, cycling would be a fun activity. As you go, the beauty of Sundarijal escalates due to the green forest, waterfalls, birds, and river.
Sundarijal is suitable to visit during Summer. Embark into the journey early in the morning to skip the heat. Then, in the afternoon, enjoy the waterfall.
Tribhuvan Park
Tribhuvan Park is one of the oldest destinations to spend a day off among Nepalese. It is a popular picnic spot as well as a dating spot.
You can easily get transportation that takes you to Tribhuvan Park else you can also go in your private vehicle as the park has space for parking too. Normally, it takes NRs 30 per ticket for entry.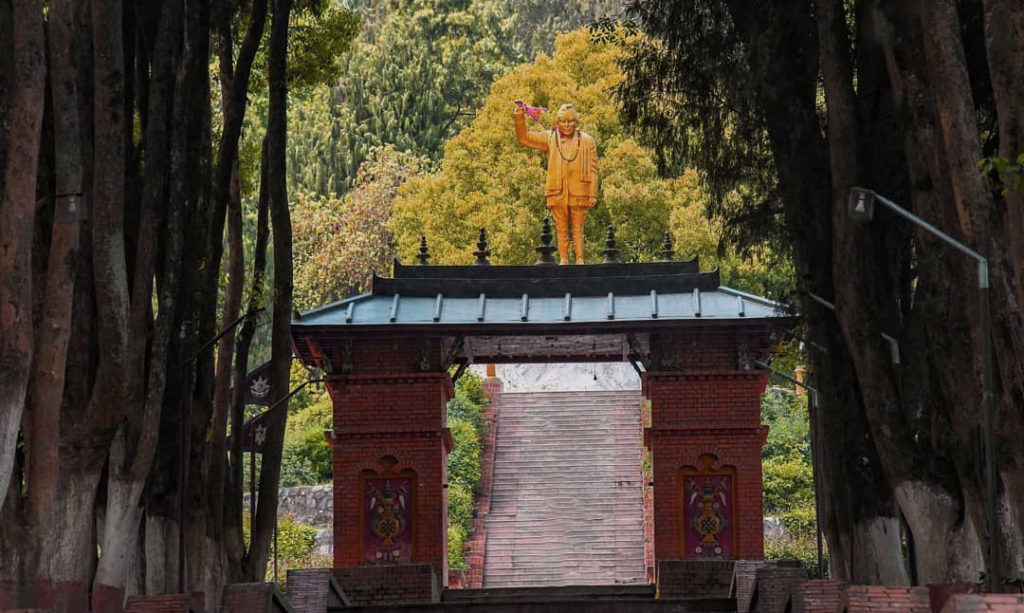 The park is named after the Late King Tribhuvan Bir Bikram Shah Dev. There is a huge statue of Tribhuvan built as a tribute to him.
Tribhuvan Park is a simple place with nothing much going on. The green garden and flowers enhance the beauty of the park.
It has ample space for visitors to stroll around, sit and talk without any disturbance. So, couples can sit and relax in the park and get to know each other more.
Jawalakhel Zoo
The only zoo in the Kathmandu valley, the Jawalakhel Zoo is a popular dating spot. The zoo is located at Jawalakhel. You need to buy tickets at the entrance to enter the zoo.
Any time of the year is favorable to visit the zoo. You can walk around and watch some rare species of animals and birds in the zoo. After that, you can ride boats at a pond constructed inside the zoo.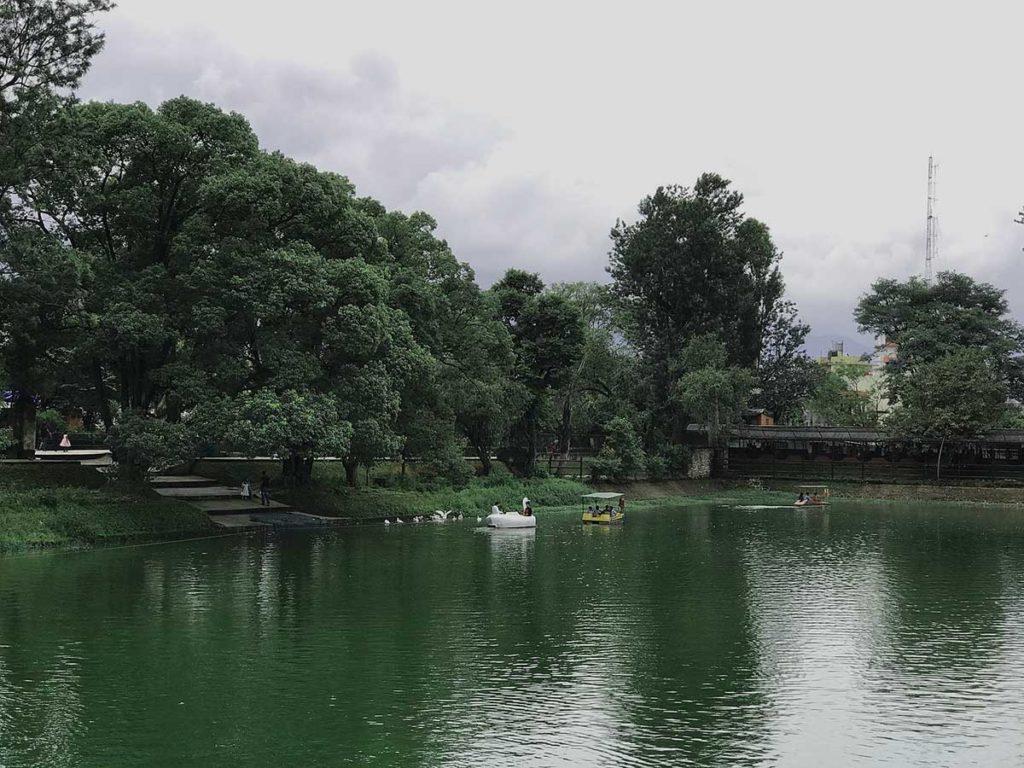 What can be more romantic than boating in a tranquil environment and talking? That may be the reason why Jawalakhel Zoo is a popular dating spot in Kathmandu.
Kirtipur
Kirtipur is one of the oldest cities in the Kathmandu Valley. It is rich in culture and artistic architecture that has an ancient history. An indigenous Newari town, Kirtipur includes some traditional temples and houses carved with art.
If you want to explore Newari culture during your date, take your partner on a date to an authentic Newari restaurant in Kirtipur. The few popular authentic Newari restaurants in Kirtipur are Newa Lahana and Sasa.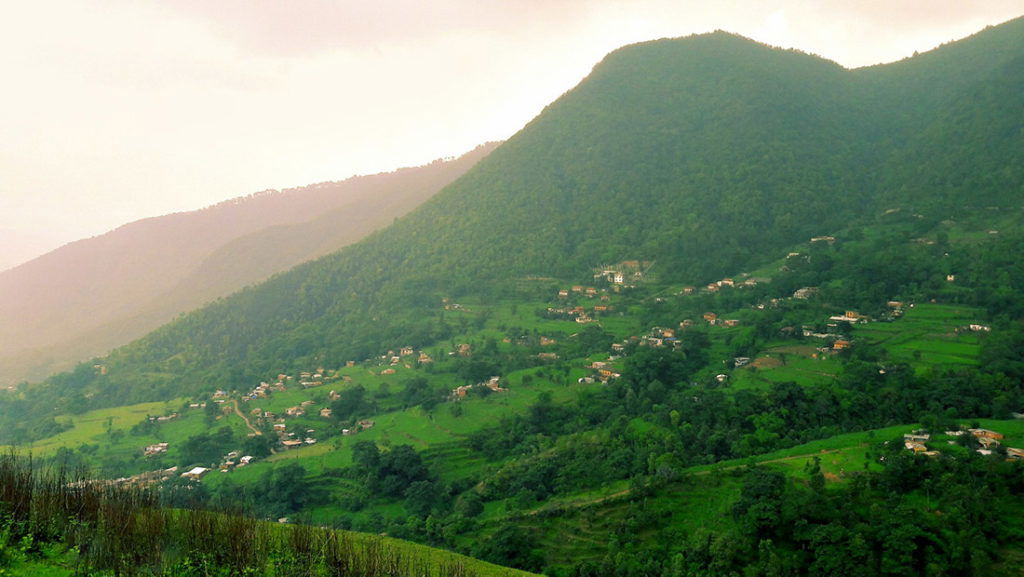 After you get tired of visiting some ancient structures around Kirtipur, fulfill your appetite at these Newari restaurants.
Don't forget to observe the spectacular view of the mountains and Kathmandu Valley from Kirtipur. Skip the rainy season for the date to avoid muddy roads.
Chobhar
One of the nearest, most convenient, and amazing places around the Kathmandu Valley for dating has to be Chobhar. Chobhar Hill is one of the popular dating spots in Kathmandu Valley for youngsters.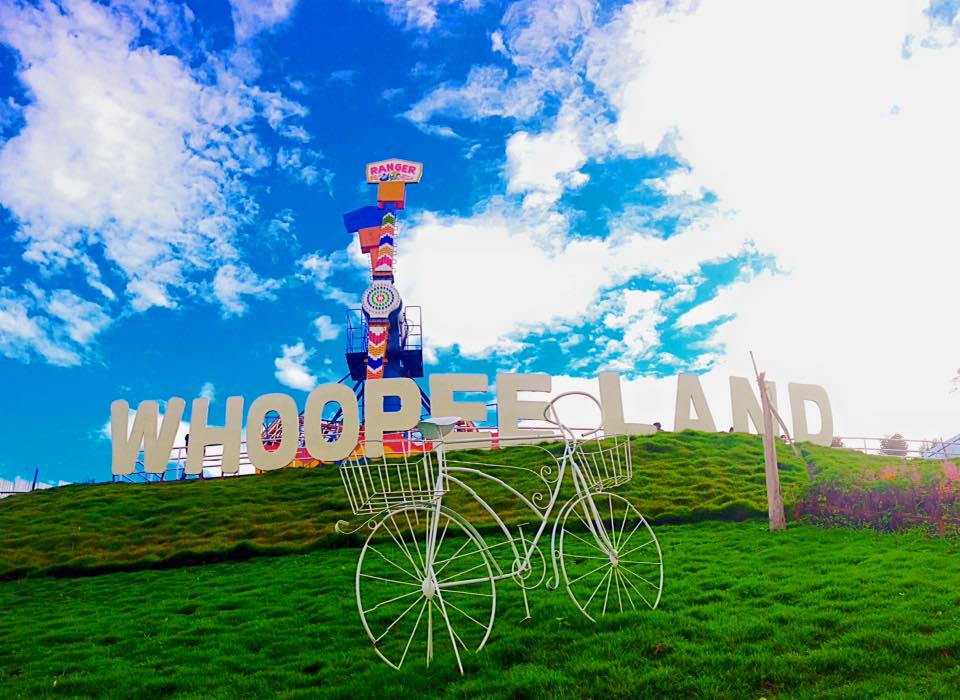 Also, visit whoopee land, which is a fun amusement park filled with amusing activities. Enjoy the date in the amusement park. Make it a date filled with fun and adventure. Show your challenging self to your partner as well as the fun self.
Check Out: Kathmandu Fun Park
Pharping
A lesser-known dating spot in Kathmandu is Pharping. The open space, hills, and greenery of Pharping are quite enticing. An hour's drive away from Balkhu, Pharping is suitable to visit any time of the year but try to skip the rainy season as the path can be steep.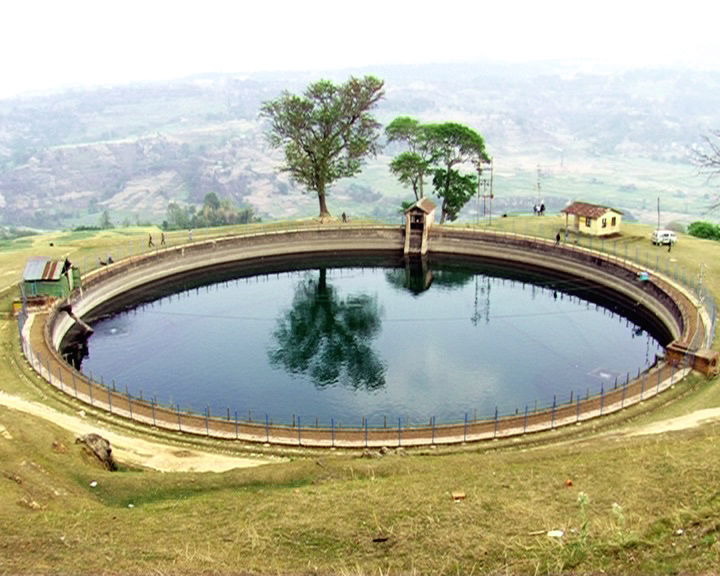 You are recommended to hike uphill as it will be an easy and exciting hike. Sit for a while with your partner after a hike and immerse in the beautiful view of forests and mountains.
The calm and cool ambiance is suitable to relax and chat. You can enhance the fun by making your date a dry picnic too.
Related Reading: Honeymoon Tour in Nepal (Top 10 Romantic Places)
Dating Places near Kathmandu
Though this blog is about dating spots in Kathmandu, there are some of the places famous for dating around the Bhaktapur, and Lalitpur areas too.
Godavari
The Godavari in Lalitpur is a place where you get to see couples all around every day. The Godavari is a charming place to enjoy with your loved one and the ambiance is just perfect.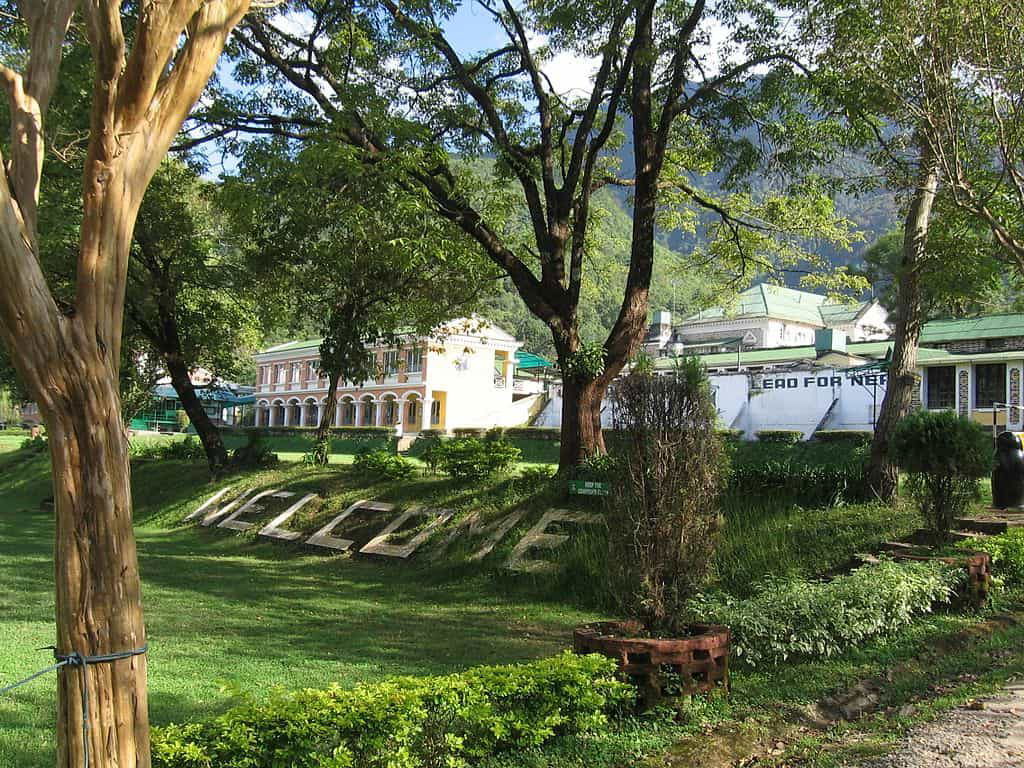 The place is mainly famous for teenagers and it is located in the heart of Lalitpur. If you want to spend an unforgettable day with your loved ones we recommend you visit this place.
Moreover, you can enjoy the astonishing view of Langtang, Jugal, and Ganesh Himal and also visit make a plan to visit Godavari National Botanical Garden too.
Nagarkot
As an honorable mention, we are going to include Nagarkot in this blog post. Though Nagarkot lies in Changunarayan Municipality, it is only 27 kilometers from Kathmandu Valley.
It is one of the most preferred destinations for dating among youths is Nagarkot. Nagarkot is a popular holiday destination to spend a short vacation. The place is convenient to reach and has a sufficient parking area.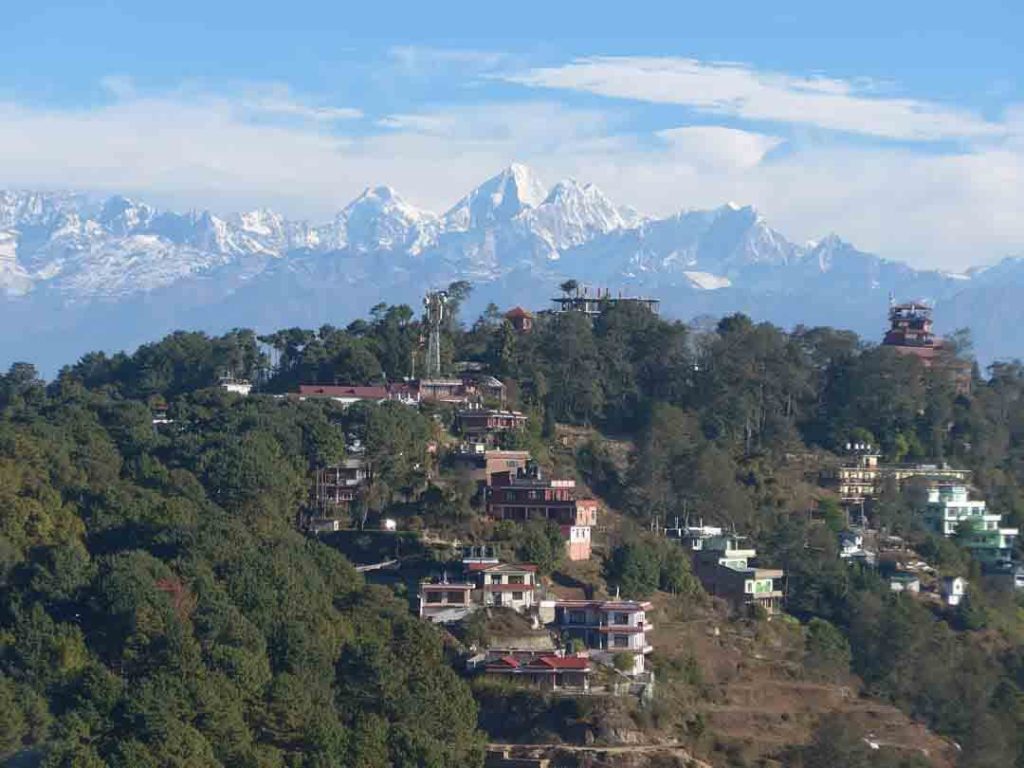 So, if you want to give a small surprise and impress your partner, take them to see the sunrise view at Nagarkot. It is one of the most spectacular sunrise views you can get near Kathmandu.
The mountain view accompanied by the sunrise view has to be romantic for duos. After observing the mesmerizing view and strolling around for a while, have some meals at the nearby restaurants.
Hope you will visit these places while dating in Kathmandu. Plan a trip with your partner to make them feel special at these places. If you have any queries, you can simply drop them down in the comment box. We will quickly reach out to you.