Well, if you are thinking about Kathmandu valley and want to know top interesting facts about Kathmandu then let us answer this for you.
Nepal's capital city, Kathmandu, is a bustling metropolis full of history and culture. The city is home to numerous temples, shrines, and many other important historical and cultural sites.
Kathmandu is also a great place to shop for traditional Nepali items, such as handmade carpets, jewelry, and clothing.
Kathmandu is located at an elevation of 1,400 m (4,600 ft), and as such, the city has a very diverse range of things to see and do.
In the city center, you can find Durbar Square, a large plaza that is home to many important temples, including the Temple of the Living Goddess. This square is also a great place to watch, as it is always full of locals and tourists alike.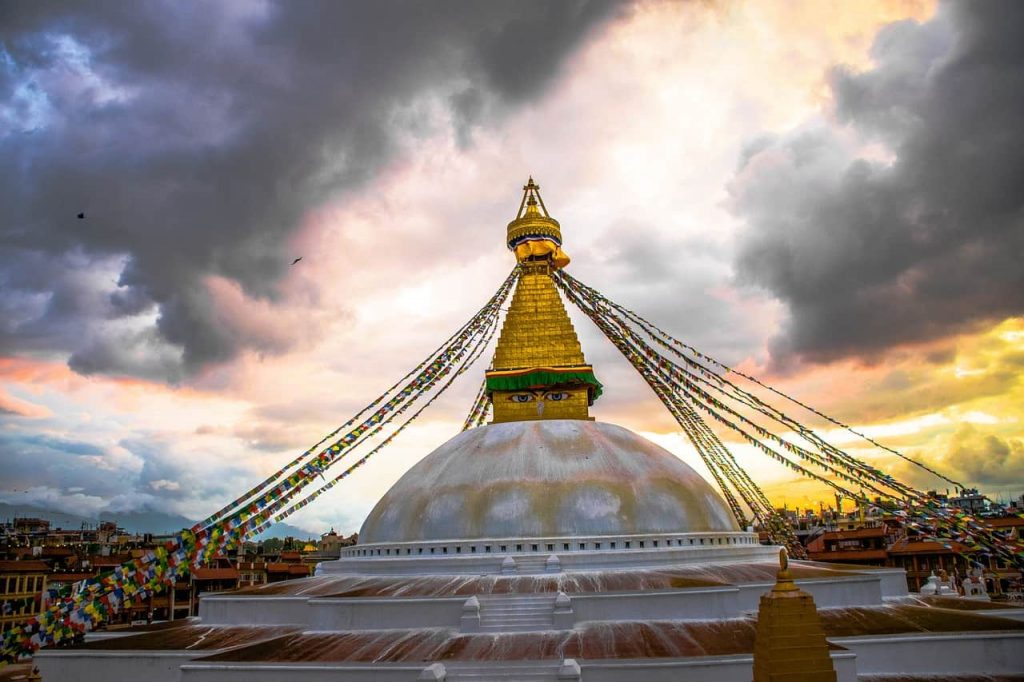 If you are interested in history and culture, visit some of the other important sites in Kathmandu, such as the Pashupatinath Temple, Boudhanath Stupa, and Swayambhunath Temple. These sites are both spiritually and historically significant and offer a great insight into Nepali culture.
If you're looking for a city with a rich history and culture and plenty of things to see and do, then Kathmandu is the perfect destination for you.
Check Out: 20 Facts about Pashupatinath Temple
List of 30 Facts about Kathmandu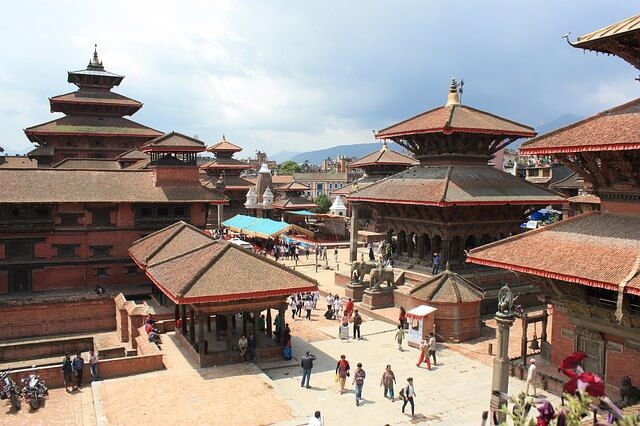 Kathmandu is a fascinating city with a rich history and culture. Here are some interesting facts about Kathmandu:
Kathmandu is the capital city of Nepal.
The city was founded in the 2nd century CE.
Kathmandu was known as "Kantipur" and was later renamed.
The city was originally called Kantipur, meaning "city of glory."
Kathmandu valley is home to the oldest community of inhabitants, the Newar.
Kathmandu is also known as the city of temples.
Kathmandu is home to seven UNESCO World Heritage Sites.
The city is home to numerous world heritage sites, including Durbar Square, the Swayambhunath Temple, and the Boudhanath Stupa.
The most famous temple in Kathmandu is the Pashupatinath Temple, a Hindu shrine dedicated to Lord Pashupatinath.
Other notable temples in the city include the Swayambhunath Temple, a Buddhist shrine, and the Boudhanath Temple, one of the world's famous stupas.
Kathmandu Valley is surrounded by four central mountains: Shivapuri, Phulchowki, Nagarjun, and Chandragiri.
Kathmandu is situated at an altitude of 1,400 meters above sea level.
The city covers an area of 49.45 square kilometers.
The famous river in the valley is the Bagmati River, which flows through the city of Kathmandu.
The Bagmati River is considered sacred by Hindus.
It is also the largest city in the country, with a population of over 2+ million people.
The city has a vibrant nightlife and is known for its many bars and clubs.
Kathmandu is the gateway to tourism in Nepal and a popular destination for mountaineers, trekkers, and adventure seekers.
In 2015, a devastating earthquake struck Nepal, causing extensive damage in Kathmandu.
The temples and other infrastructure within the city are currently undergoing a period of reconstruction.
Kathmandu is also known for its many street food vendors, which offer a variety of Nepalese and Tibetan dishes.
The city is home to many festivals and events throughout the year.
The valley is also connected to the cities like Lalitpur, and Bhaktapur.
The city is a popular destination for shopping, with a wide variety of goods available, including traditional Nepalese handicrafts and Tibetan artifacts.
The city has a developed economy, with various industries such as tourism, agriculture, manufacturing, and service.
The city has an international airport, with direct flights to many cities around the world.
Kathmandu is also a major center for education, with over highest number of colleges and universities in the country.
The city is served by Tribhuvan International Airport, which is the only international airport in Kathmandu.
The best time to visit Kathmandu is from October to December when the weather is pleasant.
Kathmandu Valley is also home to some educational institutions, including Tribhuvan University, which is the oldest and largest university in Nepal.
Also Read: Facts about Nepal
FAQs
What is the main religion in Kathmandu, Nepal?
Hinduism is the main religion in Kathmandu and the Pashupatinath temple is a famous Hindu temple located in Kathmandu valley.
What is the main language spoken in Kathmandu?
The main language spoken in Kathmandu is Nepali, Newari (Nepal Bhasa). Also, it is a tourist hub, and people here speak English too.
Can we exchange currency in Kathmandu?
Yes, tourists can exchange different countries' currencies in Kathmandu as counter exchanges are available all over the tourist area inside the valley.
What is the population of Kathmandu?
According to CBS, the total population of Kathmandu valley is 20,17,532.
At the End
If you're interested in more interesting facts about Kathmandu, be sure to check out these resources which are available in PDF or other versions.
"Nepal: Guide to the Art and Architecture of the Kathmandu Valley" by Michael Hutt
"Nepal – Kathmandu" by Lonely Planet
"Kathmandu Valley – UNESCO World Heritage Centre"