Getting around Nepal can be difficult, especially if you're trying to do it on a budget. However, you can easily get around Nepal and see all the sights without breaking the bank with careful planning and proper preparation.
Here is some essential information to help you plan your journey across Nepal!
Many travelers spend their entire lives dreaming about visiting Nepal. The small Himalayan nation is full of diverse landscapes, cultures, and activities, making it one of Asia's most sought-after destinations.
Luckily, I have tried to compile it into one list, this is a quick guide/resource on getting around Nepal that can give the much-needed information to be safe and enjoy this beautiful country.
About Nepal
| | |
| --- | --- |
| Country | Nepal |
| Capital | Kathmandu |
| Currency | Nepalese Rupee |
| Language | Nepali |
| Timezone | GMT+5:45 |
| English Speaking | 0.30% |
| Gender ratio (overall) | 48.96(Male):51.4(Female) |
| Population | 29.1 million (2021) |
| Visitors per year | 1,197,191 (2019) |
More Information about Nepal
| | |
| --- | --- |
| Card Payments | In city areas, not in high altitudes |
| ATM Availability | In city areas, not in high altitudes |
| Suggested ATM takeout | NPR 10,000 |
| Drinking in public | Illegal |
| Tap water | Not suitable for drinking |
| Best Transport | Bus |
| Public toilets | Available and Paid |
| Top Mobile Providers | Nepal Telecom, Ncell, Smartcell |
| Airport in Nepal | Tribhuvan International Airport, Gautam Buddha International Airport, Pokhara International Airport |
Greetings: Usually, Nepalese do namaste/namaskar when they meet someone. Also, you can handshake, wave your hand, etc. as a greeting.
Punctuality: People prefer you to be on time but sometimes they expect you can be late.
Bargaining: While renting a house, buying clothes, or anything, people usually start by bargaining.
Dress Code: People usually avoid short clothes in the rural part, respect it by wearing long ones but in cities area, if you wish to wear short ones then you can.
Temple Entrance: Always read the hoarding board before the entrance to the temple area. Don't wear or carry leather items like a belt, jacket, wallet, etc. while entering the Hindu temple.
Home Invitation: Always take off your slippers, and shoes while entering the house with respect.
Personal Space: Don't try to get in the personal space, also don't shout or yell in public places.
Most Popular: Public transports are the most popular transports to get to various places in Nepal. Long-distance public transports are not that expensive. Reasonable ticket prices and long-route transport makes traveling around Nepal easy and pocket-friendly.
Cost-effective: Traveling in Nepal via public transport is cost-effective. Hired cabs can be slightly expensive. Otherwise, if you travel in a group, the cost becomes affordable.
Time-efficient: If you don't have time to travel on a means of public transport, then hiring a cab can be a quick method to reach your destination in Nepal. If you are traveling to a longer route, such as to another district far from the capital city, the flight is the fastest transport. It saves you a lot of time and provides you with a comfortable journey to your destination.
Alternatives: Pathao and InDriver are apps for bike and car services that are alternatives to Public transportation and private taxis.
Traffic Safety: Nepal's traffic sign is universal and you can see more traffic police in road management and for safety. The roads in the city areas are quite well-furnished. Some trekking routes are out of danger. But in some of the remote areas of Nepal, the trekking trails are somewhat risky. The off-beaten trekking trails are adventurous as well as dangerous. To avoid landslides during your road trip avoid traveling long routes during the monsoon. While trekking in remote and isolated areas, take a guide with you for safety.
Important: Strictly follow traffic rules in city areas. Always carry your passport, and permits to enter restricted areas. Carry roadmaps and trekking trail maps with you. Before visiting remote and isolated areas, gain some knowledge about that place beforehand. Also, check the 7 Essential Documents Required While Traveling Nepal.
Warning: Be careful of what you wear in Nepal. People here are not comfortable with revealing clothes. Wear long trousers and tops while visiting remote villages. Do not touch anyone without their consent. Similarly, do a Namaste instead of a handshake during introduction and greetings. Do not hunt animals without permission.
Plane
Flights are hassle-free and convenient transport for long routes in Nepal. Tribhuvan International Airport (TIA), Pokhara International Airport (PIA), and Gautam Buddha International Airport (GBIA) are the international airports in Nepal.
Other domestic flights provide you with service to reach different corners of Nepal. For Everest Base Camp trekking, you have to travel via a flight from Kathmandu to Lukla Airport.
Bus
Most of the public transport road maps from the capital city to different places in Nepal. You can catch long-route buses from Kalanki, Ratnapark, and Buspark.
Public buses have reserved seats so, be careful you don't sit on those seats. If you wish to observe beautiful sceneries then, take a window seat. Avoid standing on the bus while traveling otherwise you'll hurt your back and legs during long-distance journeys.
Taxi
One of the options for transport to use in Nepal is a taxi. The taxi can take you wherever and whenever. Some taxis are slightly more expensive compared to other public vehicles. You have to pay whatever the meter shows, or you can also bargain the price if the driver is open to bargain.
Besides taxis, hired cabs are also available in city areas such as pathao, indrive. You can download those apps and hire bikes and cars for transportation.
The price is fixed when you send a request for the ride. So, know the distance you'll be covering and the cost they are charging for that distance beforehand. This is one of the fastest and easiest methods to reach your destination quickly.
Train
Currently, there is only one train service in Nepal. It operates from Janakpur to India. But, fast-track is under construction. So, there will be more train services in Nepal soon.
Hitchhiking
Hitchhiking is not a common transport option in Nepal. So, do not expect hitchhiking as a mode of transport while you travel in Nepal.
Booking: Booking is available in hotels in Nepal. You can visit the websites of those hotels and book rooms.
Rating: You can check the ratings of the hotel before booking or visiting the hotel. Some visitors who have previously stayed in that hotel would leave reviews and ratings on the feedback area of the website. Take decisions according to those reviews if you don't know which to choose.
Cost-effective: Hotels in Nepal are quite reasonable. You may even get discounts if you dodge peak season. Accommodations at higher altitudes can be slightly costly. Otherwise, homestays are affordable.
Remote Areas: Finding accommodation in remote areas is not difficult in Nepal. They may not be as fully furnished as the hotels in city areas but are equipped with essentials enough for your cozy stay.
Parking: Hotels here normally have ample space for parking both cars and bikes. Look for the parking sign if you have to park in the street. If you park in the non-parking space, your vehicle will be towed.
Payments: Hotels in city areas accept cash as well as card payment and online payment. But, the same is not the case in remote areas. Carry Nepali currencies while traveling to remote areas. ATMs are absent there.
Camp: You can camp in open areas if you wish to carry the essentials for camping with you. Camping amidst the mesmerizing nature in Nepal is relaxing and calming.
You can visit Nepal any time of the year as all seasons are considered the best time to visit Nepal. But, since Nepal is a multicultural country, different festivals are celebrated in different seasons. Similarly, you choose seasons for trekking at different geographical destinations for a better experience.
There are four seasons in Nepal. They are as follows:
Spring: Spring is the most favorable season of all four seasons in Nepal for trekkers. The temperature is neither too high nor too low, and the sky is clear most of the time. Spring occurs during March and lasts till May. It is the time when the forests are dense with various flora and vegetation. The weather is suitable to travel for long hours without much difficulty.
Summer: The temperature rises in the summer season making it the hottest season of all in Nepal. It occurs in May and lasts till August. The temperature varies geographically. Summer is the hottest in the Terai region of Nepal. Avoid visiting Terai region places in the summer. Instead, visit the coolest places like the Himalayan region during summer.
Autumn: Heavy rainfalls during Autumn. Due to the heavy rainfall, autumn is not considered suitable for trekking. But, you can enjoy the festivals and celebrations that take place during the monsoon season. Autumn occurs in August and ends in November.
Winter: The temperature drops below zero degrees during the winter season. So, it is quite chilly in different parts of Nepal. Winter occurs from the months of November and remains till February. During winter, snow falls at high altitudes. Winter is suitable to enjoy snowfall at hill stations in Nepal. But, you have to wear layers of warm clothes so as not to catch a cold.
Nepalese food is one of the distinct and must-try things in Nepal. When you are in Nepal, don't forget to taste varieties of Nepali dishes that will just upgrade your Nepal visiting experience. You can find foods as per your preference such as Vegetarian, Non-vegetarian and vegan.
Important info: Cow meat is strictly prohibited in Nepal. Since cows are the national animal of Nepal and are worshipped as gods, do not expect to eat beef in Nepal.
Warning: Among various ethnic groups in Nepal, Brahmins are reluctant to have meat dishes in their homes. Neither they eat meat nor do they prefer meat items in their homes. So, if you are staying in a Brahmin home, ask them if they are fine with meat products and alcoholic beverages in their homes.
Distinct Food differs with culture
The rich culture of Nepal offers distinct food items, and each has exceptional flavor and spices. Some flavorsome dishes that you can try for a distinct experience in Nepal are as follows:
Newari ethnic delicacy: Newari khaja is a popular Newari cuisine that comprises varieties of items on a single platter. It has mouthwatering items like chhoyela, Alu Tama, Bara, Aalu achaar, and so on.
Tibetan ethnic delicacy: One of the delicious Tibetan foods is Shyapta. It is an amalgam of pork, goat, buff, chicken pieces, and fried vegetables in a single bowl. Though Shyapta used to be made of only yak meat, the ingredients enhanced with time.
Rai and Limbu ethnic delicacy: Kinema is a mixed bowl of fermented soybeans. The curry, soup, and achaar made up of Kinema have a pungent smell but enticing flavor. It is a traditional food of the Rai and Limbu groups of Nepal.
Food lifestyle: Nepalese savor Dal Bhat twice a day every day. It is a meal full of energy that keeps them healthy and energized. Similarly, Nepalese also prefer tea twice a day. Once at breakfast and once at lunch.
Tipping: The tipping system may vary from restaurant to restaurant. Some charge mandatory service fees, while in some restaurants, you can tip as much as you want.
Important info: Nepali foods are normally heavy and spicy. Most of the authentic foods are available in restaurants in Kathmandu but to taste some authentic foods, you need to travel to the original place.
Drinks
Mustang district is known for apple wine. The apples cultivated in Mustang are delicious, and the wine made out of them is even richer.
Chhang is a Newari beverage made up of fermented rice. Though it is sweet in taste, it is referred to as alcohol.
Tongba is another alcoholic beverage made up of millet. It is best when savored hot. It is a suitable beverage for the winter season when your body is cold.
Aila is a strong alcoholic beverage prepared by Newars. It is prepared on special occasions and festivals and is believed that Hindu Gods love this drink. So, Newars offer Aila to god during religious Newari festivals.
Unlike ethnic and authentic beverages, beer and whiskey are available in sealed bottles for purchase in stores and restaurants.
Drinking and driving are strictly prohibited in Nepal. A team of police checks vehicles and drivers at several checkpoints. If you are found drinking and drinking, you are liable to a huge fine.
Handmade stuff is best to take as souvenirs. Nepalese have an artistic background as some group of people has been involved in this job for centuries. You will find handmade pots, carpets, paintings, dolls, outfits, knives, and many more authentic crafts that have ancient designs.
Paintings of Goddess Kumari, woolen sweaters, clay pots, and Khukuri are the most preferred souvenirs among tourists. Also, you can purchase souvenirs from the place you visited in Nepal as a memoir.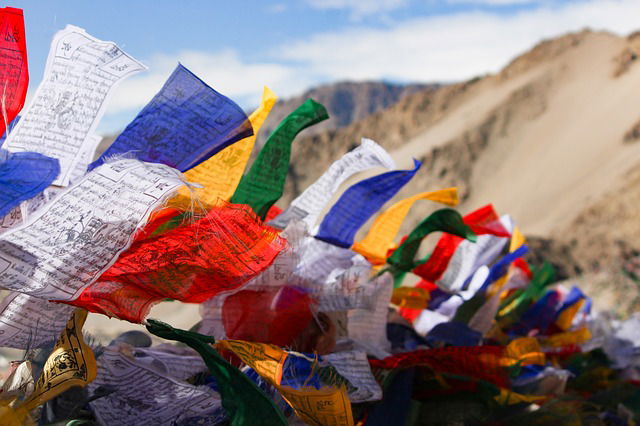 Prayer Flags
Where to buy: Thamel, Bouddha, online
Price range: $2 – $5
For whom: For family, relatives, and friends.
The Nepali prayers flag is a great gift for those who believe in peace, happiness, and long life. The flag is made of polyester and has been designed to be placed outdoors and indoors. The Nepali prayers flag measures in different sizes and it can be used with a pole and rope included.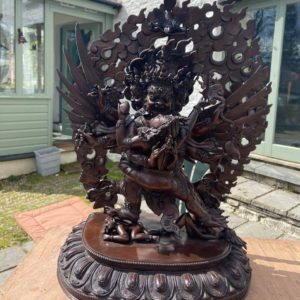 Deities Statue
Where to buy: Thamel, Bouddha, online
Price range: $30 – $700
For whom: For family, relatives, and friends.
Deities Statues are a great way to decorate your house as it is handcrafted may be of wood or made by metal casting. You can get these statues in different shapes and sizes.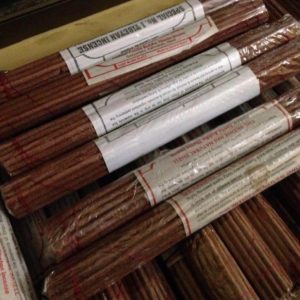 Incense
Where to buy: Thamel, Bouddha, online
Price range: $1.5 – $15
For whom: For family, relatives, and friends.
The aroma of incense is a soothing scent that calms the mind and senses. For those who love the earthy and exotic scent of sandalwood, this incense is perfect. The mixture of sandalwood, agarwood, pine or cedar; myrrh, amber, frankincense, snow lotus herb, hibiscus, saffron, red orpine, clove, and borneol creates a rich, sensual aroma that will fill your home with an exotic scent.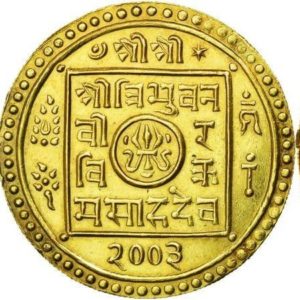 Nepali Coin and Paisa
Where to buy: Online
Price range: $1 – $9000
For whom: Yourself.
Nepali coins and paisa are historic currencies that were used in Nepal. You can collect these coins for yourself as a great addition to any coin collection. Basically, you can find these coins both in the offline market and online.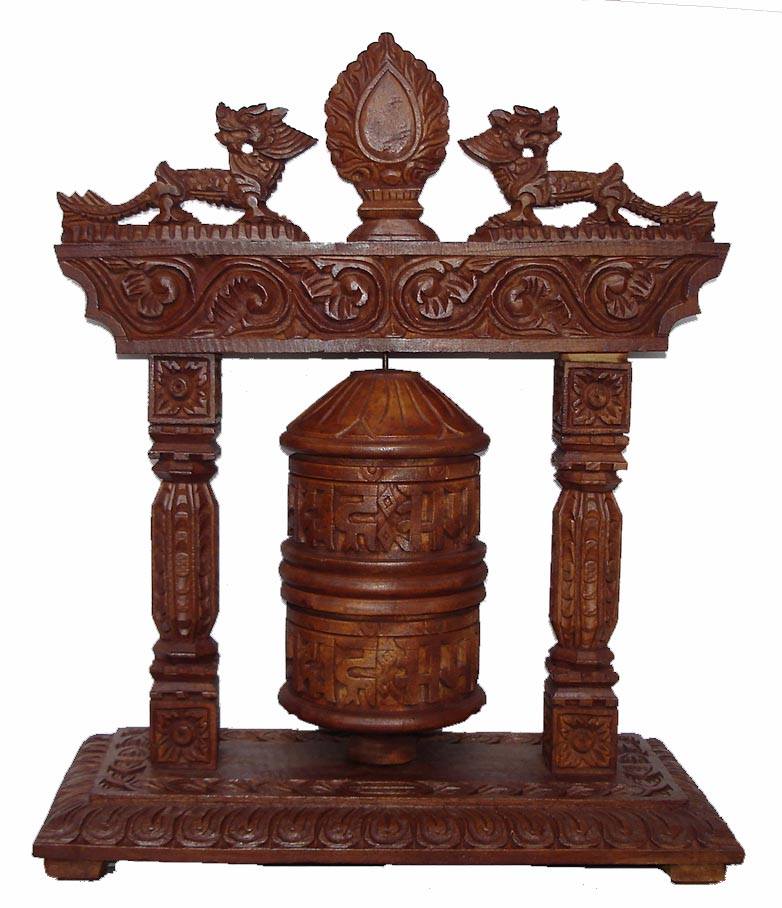 Wooden Handicrafts
Where to buy: Thamel, Bouddha, online
Price range: $10 – $90
For whom: For family, relatives, and friends.
Some of the best wooden handicrafts are created by artisans in Nepal. The carving and crafting of wood is an ancient tradition that has been passed down through generations. Woodcrafts from Nepal are known for their uniqueness and craftsmanship.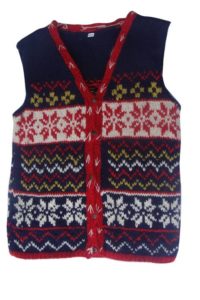 Handmade Woolen Sweaters
Where to buy: Thamel, Ason, Bouddha, online
Price range: $10 – $27
For whom: For family, relatives, friends, and children.
Handmade woolen sweaters are made from the finest wool in the world. It is a natural material that is soft, and handmade with care and attention. It is used to keep you warm during the cold winter.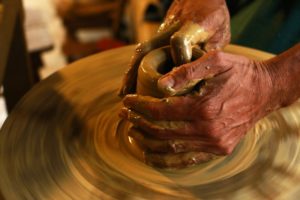 Clay Pots
Where to buy: Bhaktapur
Price range: $2 – $20
For whom: For family, relatives, and friends.
Clay pots differ in size from big to small and are usually shaped like urns and can be painted with a variety of colors. It can be used to decorate different items from plants to cook different food items.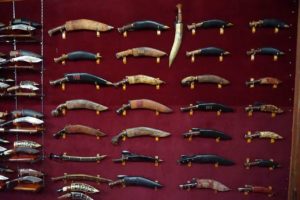 Handmade Gurkha Khukuri
Where to buy: Thamel, online
Price range: $19 – $130
For whom: For family, relatives, and friends.
The Gurkha Khukuri is handmade in Nepal, with a curved blade and a small handle. The blade is typically made of a single piece of steel, which is hammered out to shape. The Gurkha Khukuri is traditionally worn on the back of the belt and is drawn from the sheath to cut or stab. It would be a great gift for family, relatives, and friends.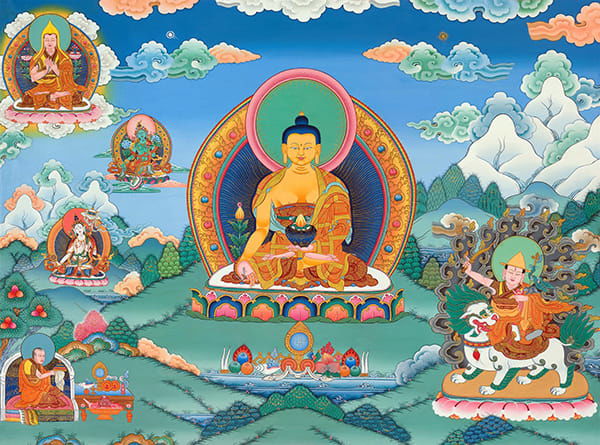 Thangka Art
Where to buy: Thamel, Bouddha, Basantapur, online
Price range: $35 – $50
For whom: For family, relatives, and friends.
These are beautiful paintings that depict a Buddhist theme, with detailed patterns and colors. They are typically hung on the wall and are large enough to be the focal point of any room. They are a great way to add a little spirituality to your home or office.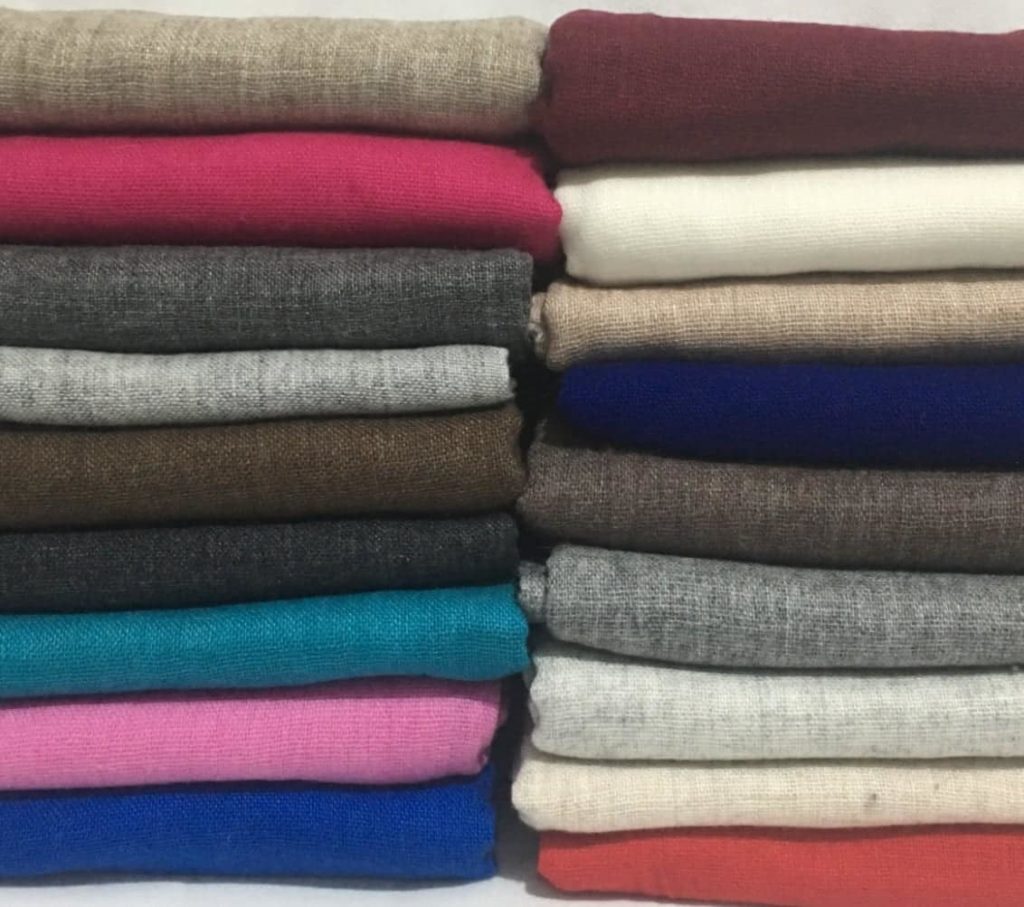 Pashmina
Where to buy: Thamel, Ason, online
Price range: $19 – $225
For whom: For family, relatives, and friends.
Pashmina is a luxurious cashmere and silk-blend scarf. These scarves are lightweight and versatile, so they can be worn in many different ways. The luxurious material and lightweight feel make this a perfect accessory for the cold winter months.
Warm clothes: Carry warm clothes if you are visiting Nepal during the winter season. But, do not carry excess clothes that make your backpack heavy.
Hiking boots: Carry comfortable hiking boots wearing which, you can walk any kind of hiking trail.
Water bottle: Carry a water bottle with you, so that you can keep yourself hydrated all the time.
Backpack: Carry a medium-sized, comfortable, strapped backpack, which you can carry while hiking. A heavy backpack will only make you slow and tired.
Power bank: At high altitudes in remote areas, electricity may not be available. Carry a power bank to charge your phone and camera at any given time.
Dry towel: Carry a dry towel keeping hygiene in mind. Use your own towel and do not let others use your personal towel.
Mask: Weak mask during your visit to Nepal. Wear it, especially where there is a crowd.
Sanitizer: Keep a sanitizer handy so you don't have to hover around to find a basin to wash your hands.
FAQs
Do I need a visa to enter Nepal?
Yes, you will need a visa to enter Nepal. You can apply for a visa online or at Kathmandu airport.
How do I get around Nepal?
There are a few options for getting around Nepal. You can fly to Kathmandu airport and take a taxi or bus to roam the city. You can also take a bus to Nepal if you are traveling from Nepal. The most popular way to get around Nepal is by trekking in the mountain region. There are many different treks you can take depending on your fitness level and time frame.
What vaccinations do I need to travel to Nepal?
Please consult your doctors before traveling to Nepal. Be sure to get vaccinations for hepatitis A, typhoid, yellow fever, etc.
What should I pack for Nepal?
Some things you may want to pack for Nepal are sunscreen, hats, sunglasses, comfortable shoes, insect repellent, a water bottle, and snacks.
Can we get eSim in Nepal?
Yes, eSIM is available in Nepal. Nepal Telecom has started to provide eSIM, be sure to carry the supported smartphone in order to use eSim in Nepal.
Bottom Line
My advice is to not take the journey lightly. Researching in advance will help you be more prepared, so don't rush it.
Do as much research as you can prior to your departure which will help minimize the difficulties and risks of traveling in Nepal.
Last but not least, I wish you again, and most importantly, to enjoy your travels!