If you are looking for the top 20 best places to visit near Kathmandu or within the valley then we have compiled the list of sites for you. If you are researching your new destination i.e. Kathmandu then it is a city of temples as well as the capital city of Nepal.
A famous destination for travelers as it is a hub for many other trekking and travel destinations. However, there are also many other amazing places to explore to visit outside this city that offer a wide range of activities and attractions, etc. for travelers.
List of 20 Places to Visit Near Kathmandu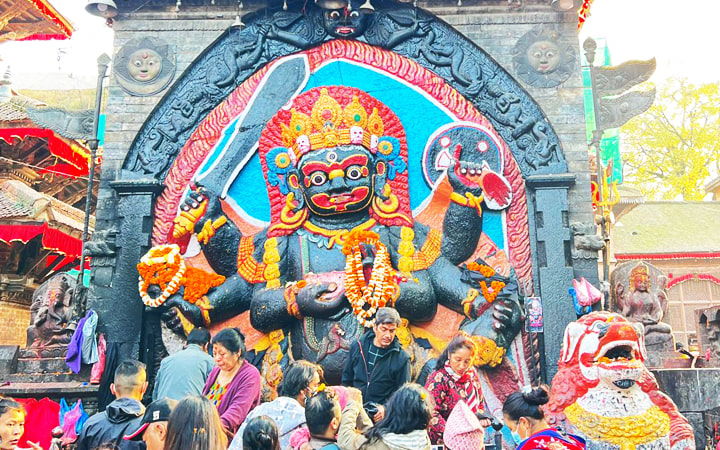 In this post, we are going to highlight the top 20 best spots to visit near Kathmandu with practical information and tips for making the most out of your tip. In this guide, you will also get tips to get the most out of the valley.
So if you're planning a trip to Nepal and want to explore beyond the city, be sure to check out these amazing destinations.
1. Nagarkot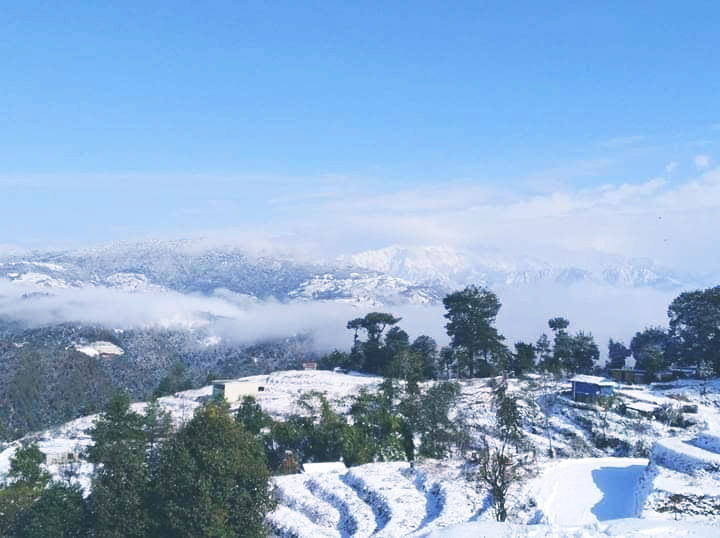 If you are searching for a place that is nearest to Kathmandu then Nagarkot is a place to look after. It is just 32 Kilometers away from Kathmandu and it is one of the common tourist destinations. Tourists usually visit Nagarkot for the spectacular sunrise and sunset view and also mountain views.
The best part of this place is that you can easily reach it within a three-hour drive and also if you are interested in one day trek then it is most recommended.
In the winter season, you can witness snowfall and we also can see huge crowds during snowfall.
2. Pokhara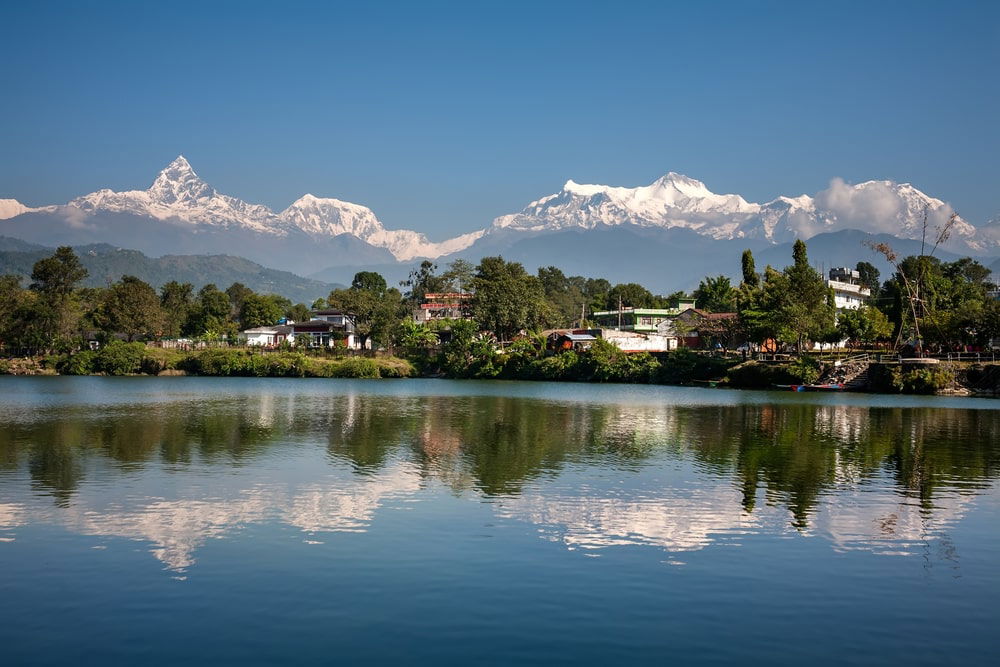 If you are a regular visitor to my blog then you already know how much I love Pokhara City.
Pokhara, one of Nepal's largest cities, is far away from the negative effects of urbanization. Pokhara is located around 200 kilometers to the west of Kathmandu city at an elevation of 827 meters above sea level.
It is a stunning city with numerous little and big lakes, as well as natural caverns. Mountains and lush woodlands encircle the city. Therefore, it is the ideal location to unwind after a long day.
Pokhara's serene lakes and rustic atmosphere bring us nearer to the natural world. You can spend the daylight portion of your holiday by the lake before taking in Pokhara's evening.
The caves are accessible, and you can crawl out of them. It will be a thrilling adventure.
This city may have 100 reasons to explore but we have written 20 Reasons to Visit Pokhara, Nepal. You can enjoy the blog and let us know.
3. Bandipur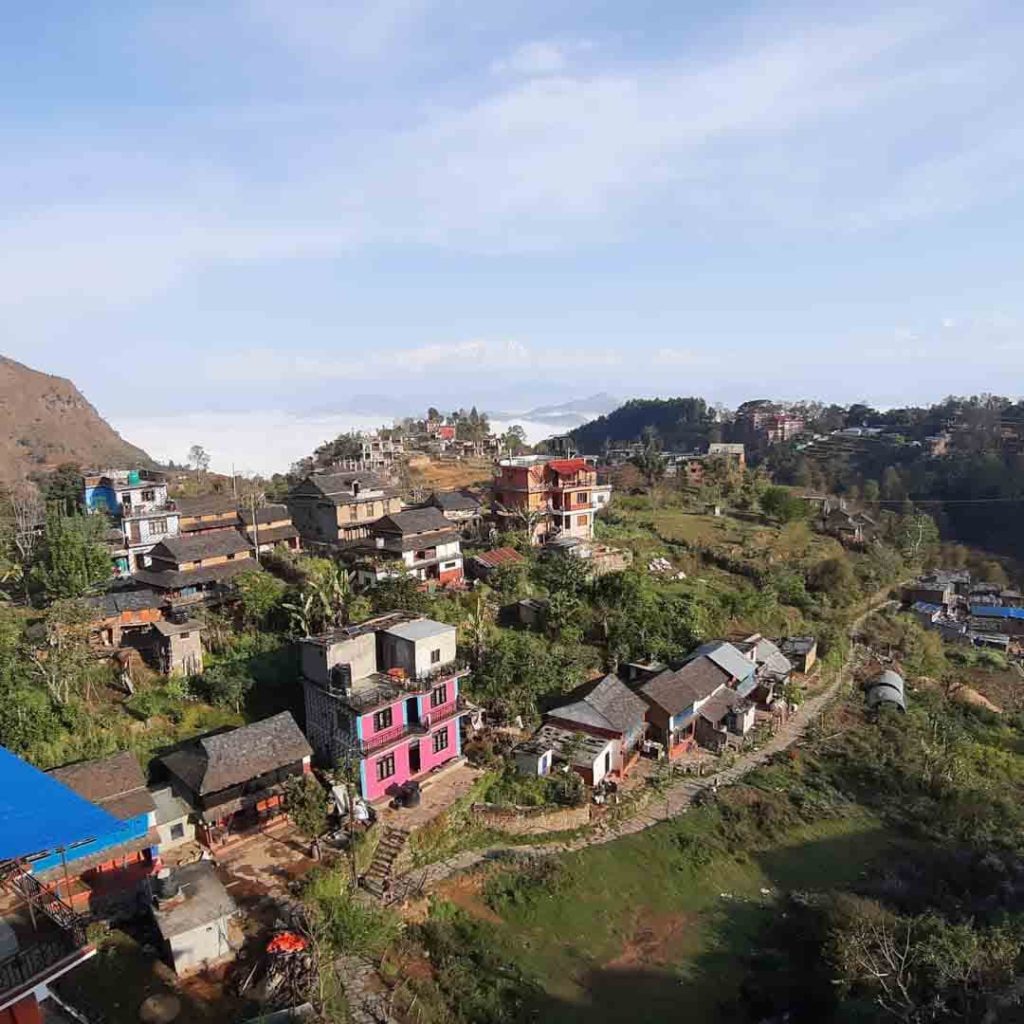 Bandipur is another nice place to spend quality time if you have plenty of time. You can visit a traditional Newari village and also get picturesque views of the Himalayas. Bandipur is a small village with the thick settlement of Newar.
It is said that 60-70% of the houses are classically made with wooden windows and slate roofs. Bandipur is 148 km away from Kathmandu and one can drive by private vehicle or tourist bus.
4. Lumbini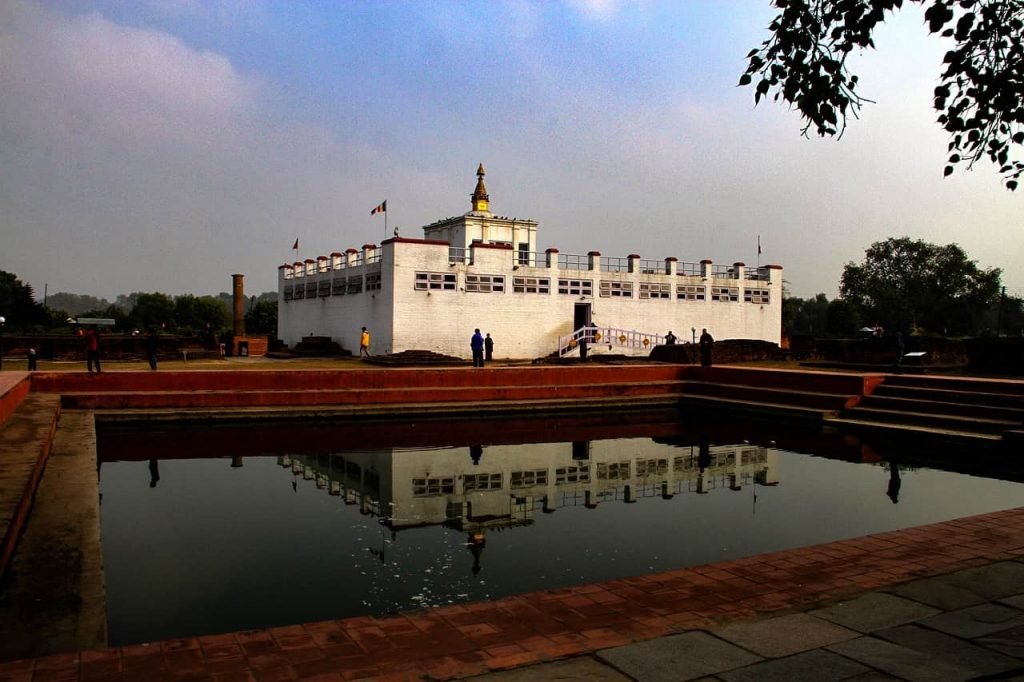 Lumbini is one of Nepal's most tranquil tourist sites as it is within a prime location in the Terai region. It is the place where the Lord Buddha spent his formative years and is now known as Lumbini, a popular Buddhist pilgrimage site in Nepal.
In addition to being a holy site, Lumbini is also a very well-liked tourist destination and one of the most frequented locations in Nepal. Lord Buddha's birthplace is Lumbini, located in Nepal's Western Terai region.
It is a well-known Buddhist pilgrimage place throughout all of Asia and since 1997, UNESCO has designated it a World Heritage Site.
The nearest airport to Kathmandu is Gautam Buddha International Airport, which is approximately 30 minutes away from Lumbini, which is in the Lumbini Province's Rupandehi District.
Also, read about the Top 10 Buddhist Pilgrimage Sites in Nepal.
5. Chitwan National Park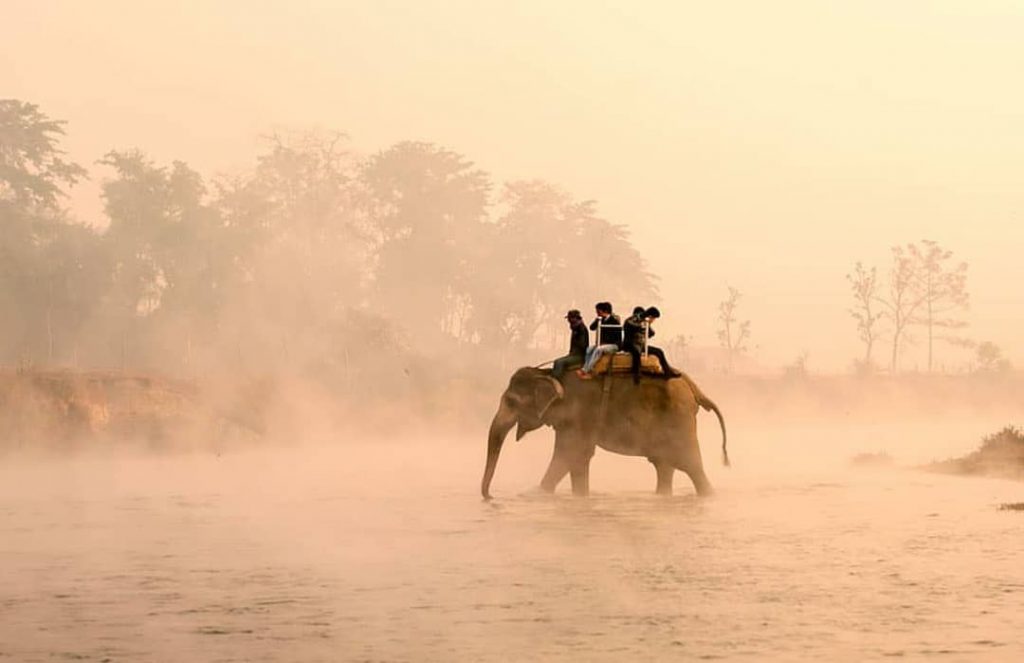 Out of 12 national parks, Chitwan National Park is the most popular and most visited national park in Nepal. Established in 1973, Chitwan national park is regarded as Nepal's first national park.
Later, in 1984, it was declared a UNESCO World Heritage site, which helped it become a renowned national park of Nepal. The Chitwan national park has been a major part of Nepal's tourism ever since.
Located in the central Terai of Nepal, Chitwan national park is best known for the Chitwan jungle safari. Travelers from all around the world visit Chitwan national park to spy on one-horned rhinos and encounter fierce Bengal tigers.
6. Bhaktapur Durbar Square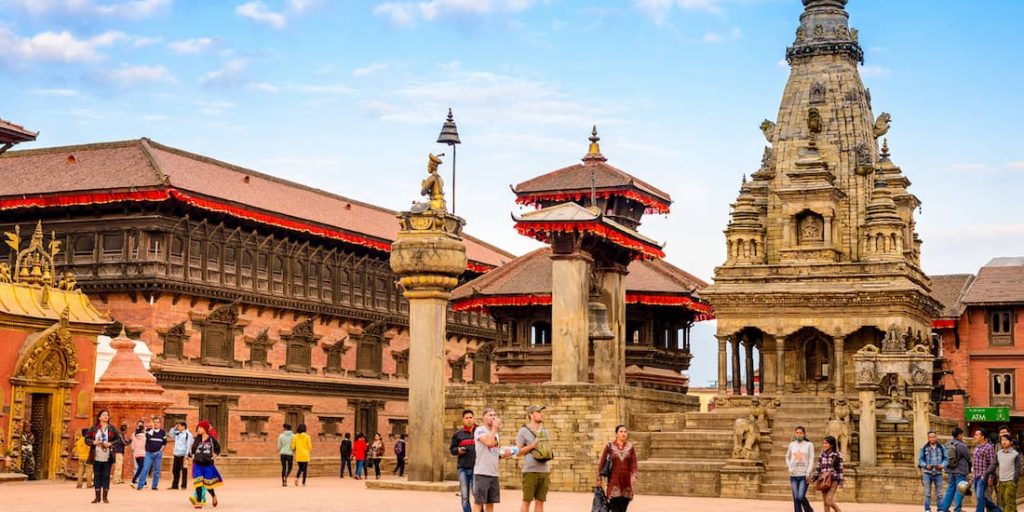 Bhaktapur Durbar Square is a place you should not miss while visiting Nepal or if you are looking for places near Kathmandu then it is the destination that is also a UNESCO World Heritage Site.
It is also one of the most visited tourist spots which are culturally rich and it is a half-day trip from Kathmandu Valley.
It was once a palace of the Bhaktapur Kingdom and nowadays you can see the marvelous architecture in Nepal. A tour is worth it as you are going to explore temples, statues, and monuments of different eras.
7. Basantapur Durbar Square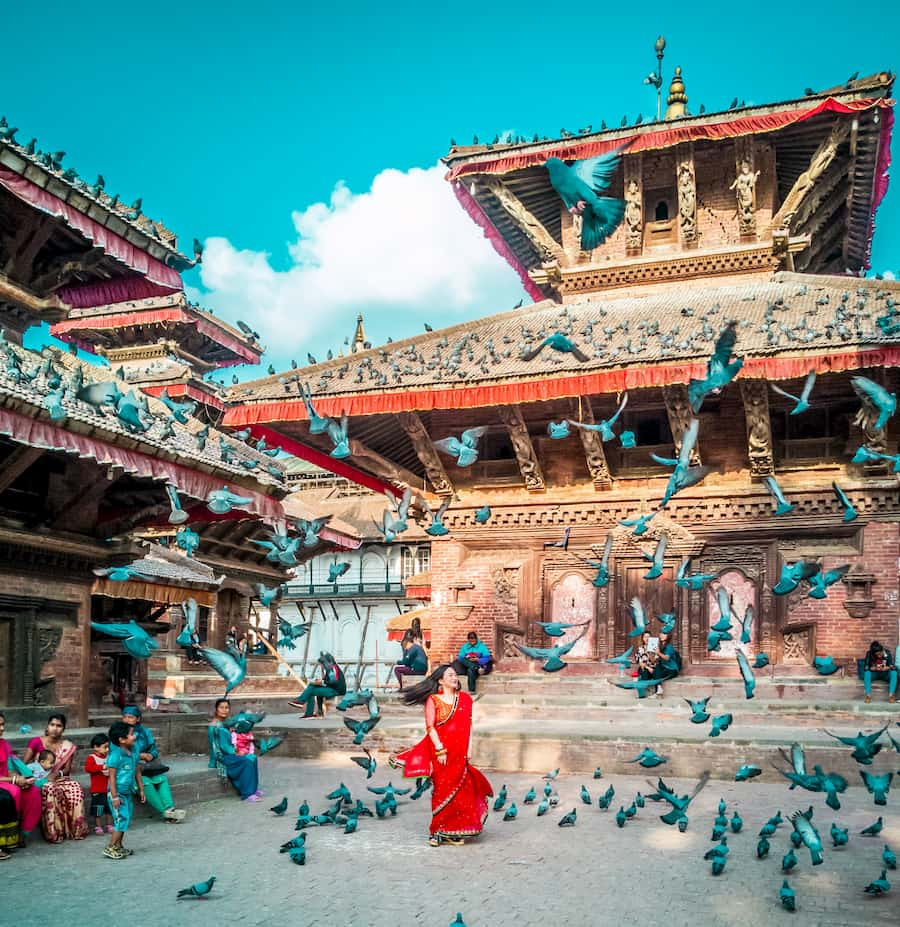 Basantapur Durbar Square is one of the most visited and crowded places in Kathmandu and you can see people enjoying themselves by taking selfies, photos, etc. It is a historic palace located in the heart of Kathmandu. It was a palace during the Malla and Shah dynasties of Nepal and now it is listed as UNESCO World Heritage Site and is one of the most popular tourist destinations in Nepal.
Overall, anyone interested in Nepalese history and culture should pay a visit to Basantapur Durbar Square. The palace complex is a testament to Nepal's rich cultural heritage and provides a unique look into the country's past.
8. Patan Durbar Square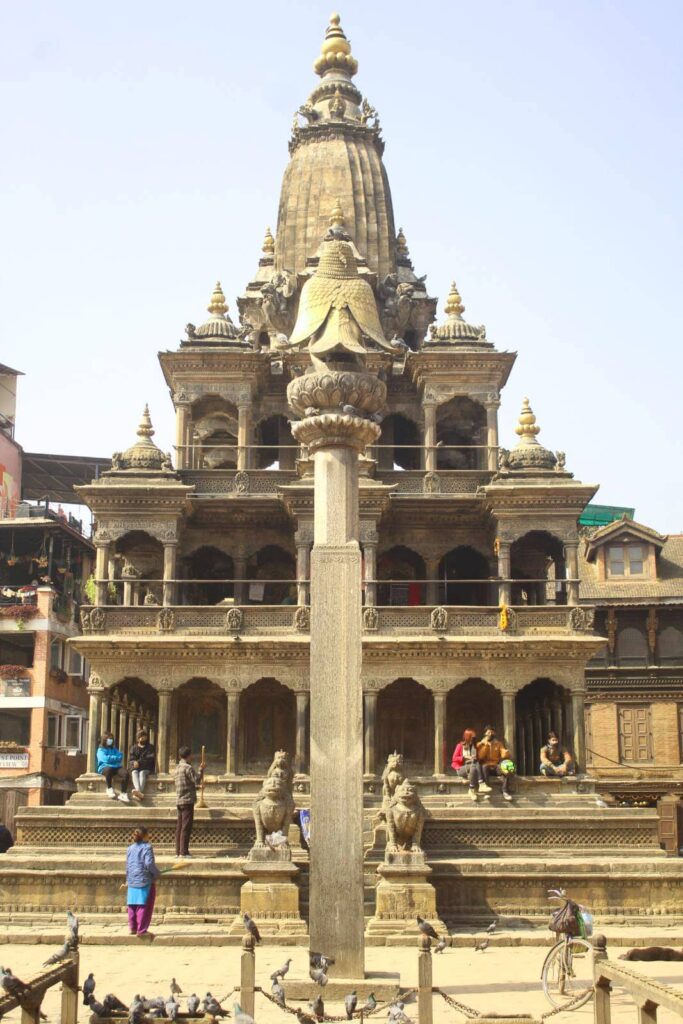 Patan, located just outside of Kathmandu, is known for its rich cultural heritage and beautiful architecture. Visitors can visit the UNESCO World Heritage Site Patan Durbar Square or the local art galleries and craft shops.
9. Namo Buddha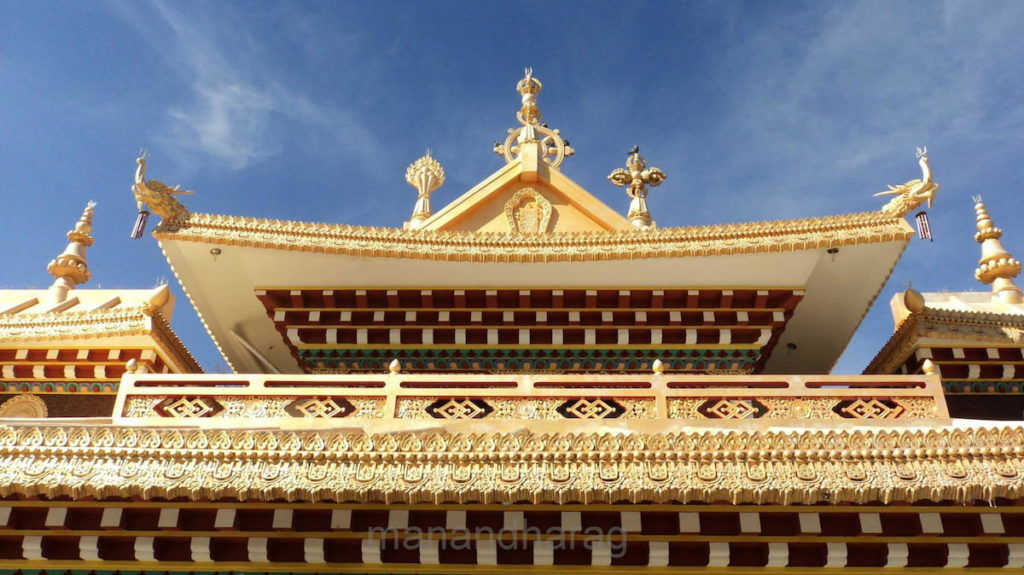 The Buddhist holy site Namo Buddha, which is roughly an hour's drive from Kathmandu, is renowned for its breathtaking Himalayan views. Visitors can attend yoga and meditation lessons while at the Namo Buddha Stupa.
10. Pashupatinath Temple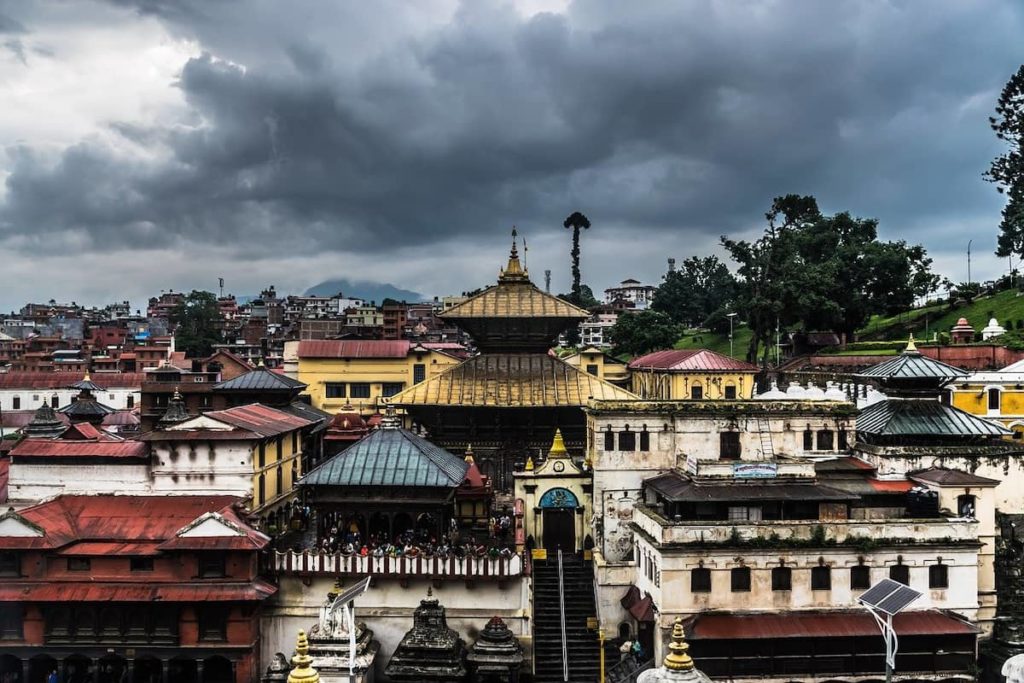 Pashupatinath Temple is one of the most sacred Hindu temples in Nepal. It is located on the banks of the Bagmati River in Kathmandu.
The temple is dedicated to Lord Pashupatinath, who is considered to be a manifestation of Lord Shiva. The temple complex is a UNESCO World Heritage Site and one of Nepal's most popular tourist destinations.
Thousands of Hindu pilgrims from all over the world visit the temple every year. The Pashupatinath Temple is a magnificent structure with a gold-plated roof and four silver-plated doors.
11. Boudhanath Stupa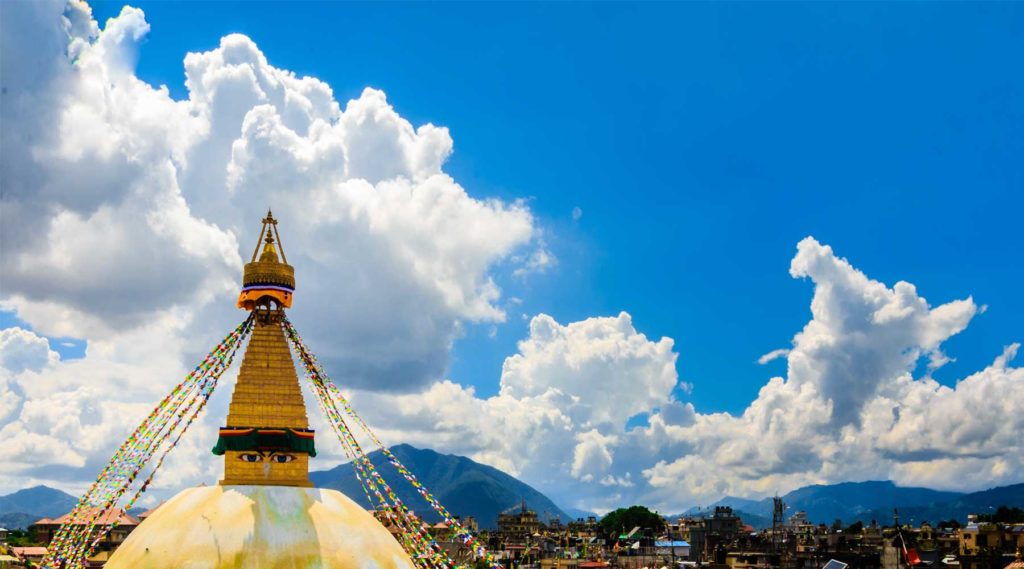 The Stupas of Nepal are probably the most famous, and arguably, the most impressive stupas in the world. Among these stupas, the Boudhanath stupa is considered one of the holiest Buddhist pilgrimage sites. The stupas are usually huge dome-shaped monuments that represent Buddhist shrines.
It is a major tourist attraction located west of Kathmandu, Nepal that dominates the skyline of picturesque Boudha; bordered by traditional Nepalese architecture with prayer flags dotting the open sky. It is easily accessible from the center of the city, being only 6 km away.
12. Narayanhiti Museum
Narayanhiti Palace Museum in Kathmandu is like a chamber of secrets that confines some untold history of the Kings of Nepal.
Narayanhiti Museum, initially a royal residence of the Shah Kings of Nepal, is located in the heart of Kathmandu. It was established by the late King Mahendra Bir Bikram Shah Dev in 1963.
He and his successors lived in Narayanhiti Royal Palace till 2008. King Gyanendra is the last King of Nepal, who was dethroned in 2008.
Now, you can visit this place and enjoy your day exploring the rooms named after different districts of Nepal.
13. Thamel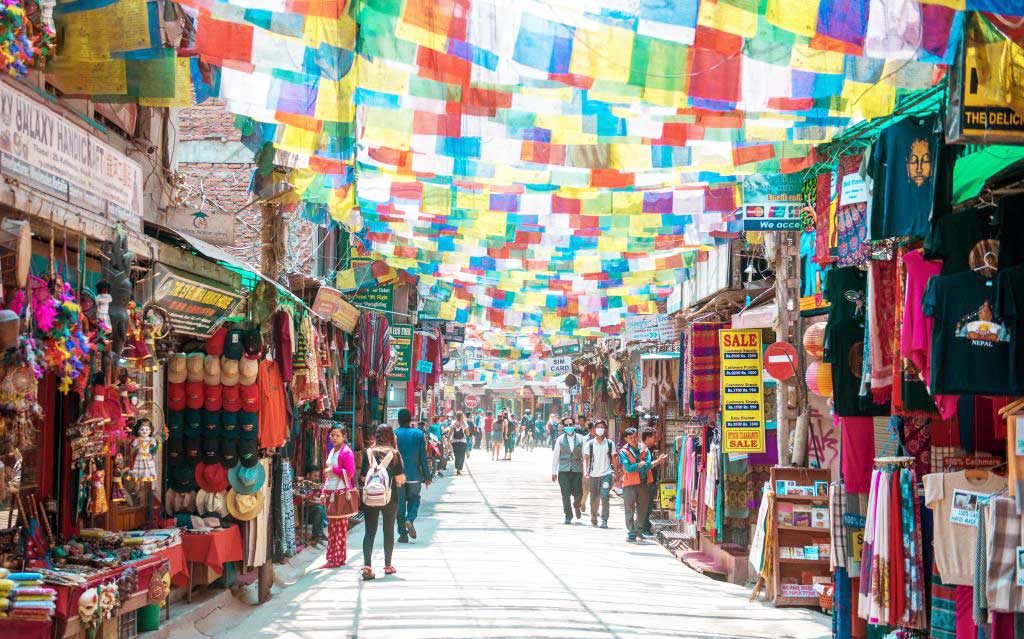 Thamel is a bustling tourist hub in Kathmandu Nepal. It is well-known for its lively environment and you can see lots of shops, restaurants, and bars. It is a popular tourist and expat destination and is also regarded as one of the best places to experience Nepalese culture and hospitality.
One of the main draws of the Thamel area is shopping. Numerous shops sell a wide range of goods including handicrafts, clothing, jewelry, etc. which reflects the Nepalese culture and traditions.
14. Swayambhunath Temple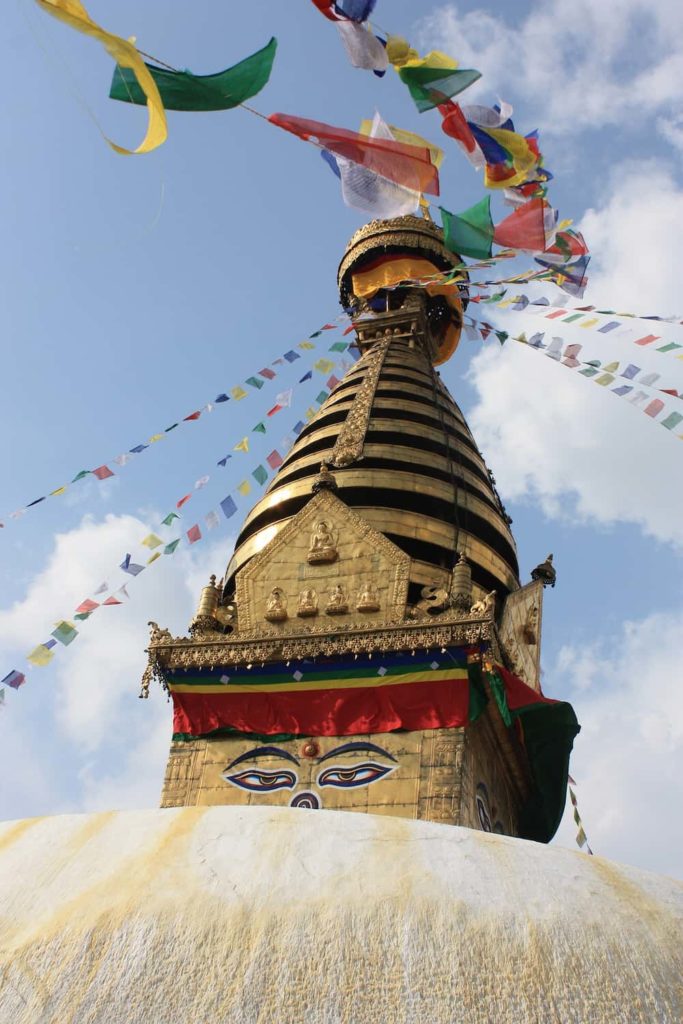 One of the sacred places among Buddhist pilgrims is the Swayambhunath temple, located in Kathmandu. Pilgrims of any religious background can visit Swayambhunath. It is one of the oldest religious places in Nepal and is cited as a UNESCO world heritage site.
Swayambhunath is also a popular holiday destination among locals who come to spend a peaceful time here. It is also a place for the spectacular view of Kathmandu valley i.e. you can get an almost 360-degree view of Kathmandu valley.
15. Garden of Dreams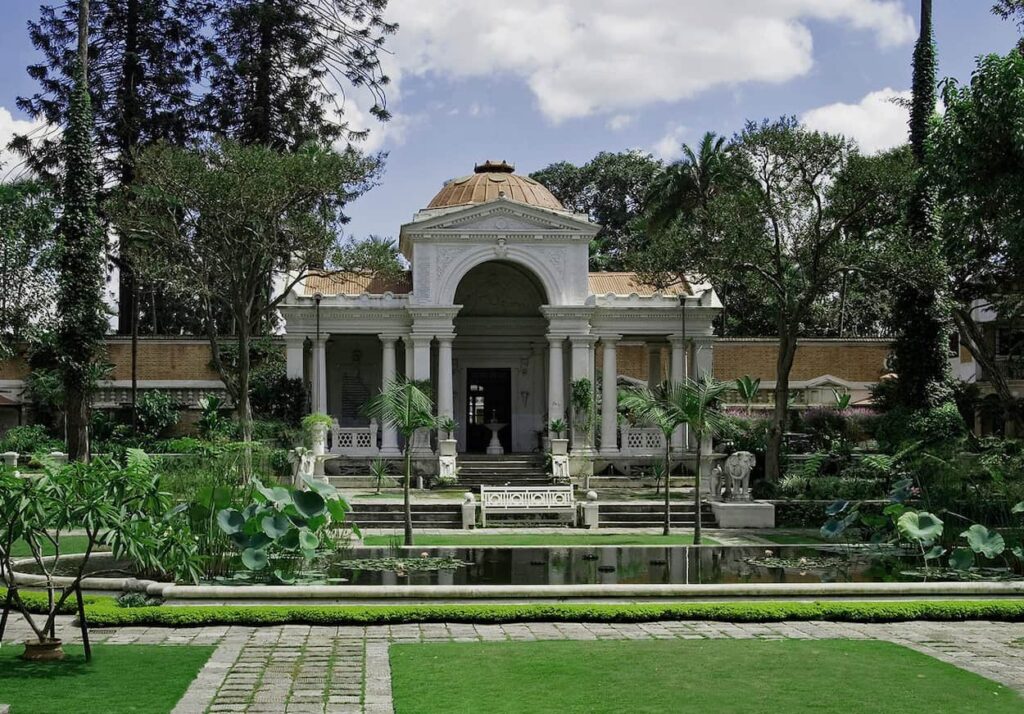 Garden of Dreams Kathmandu is one of the beautiful places, suitable for relaxation inside Kathmandu Valley. It is an exquisite and artistic garden area. It has a peaceful and serene ambiance so visitors are attracted to the Garden of Dreams.
Mainly youths visit the Garden of Dreams. It is a popular hub for couples in Kathmandu. The garden has a unique construction and has various plants and flowers to observe.
You can visit the Garden of Dreams any time of the year but, you are highly recommended to visit it during spring and summer.
16. Godavari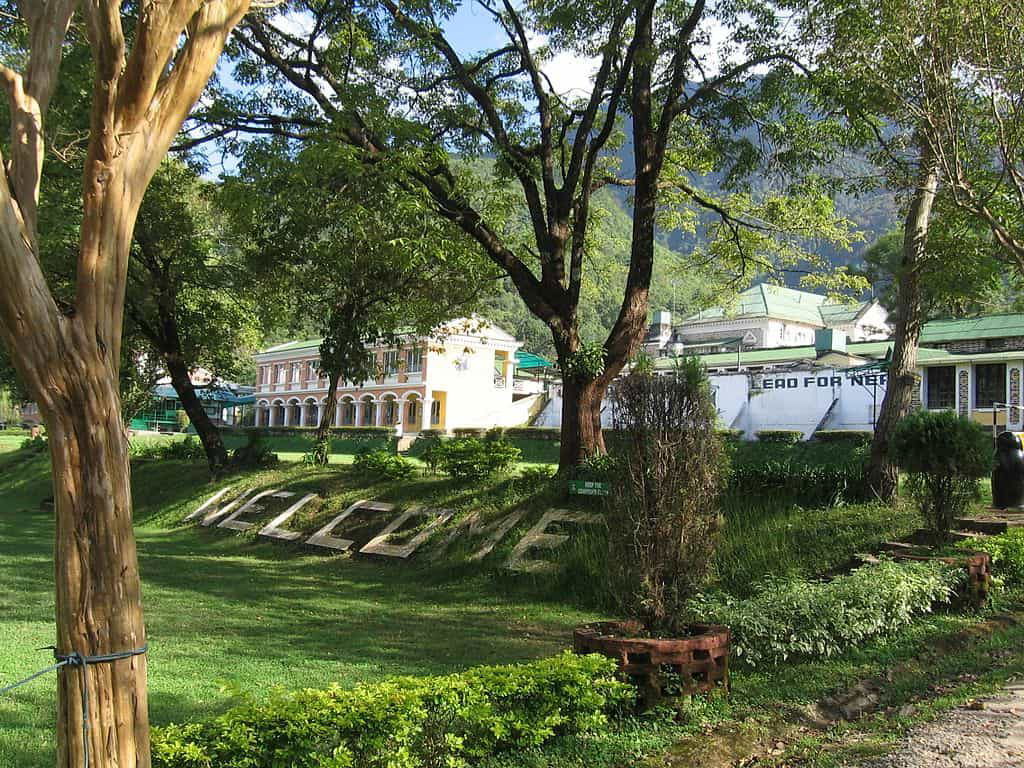 The Godavari in Lalitpur is a place where you get to see couples all around every day. The Godavari is a charming place to enjoy with your loved one and the ambiance is just perfect.
The place is mainly famous for teenagers and it is located in the heart of Lalitpur. If you want to spend an unforgettable day with your loved ones we recommend you visit this place.
Moreover, you can enjoy the astonishing view of Langtang, Jugal, and Ganesh Himal and also visit make a plan to visit Godavari National Botanical Garden too.
17. Kathmandu Fun Park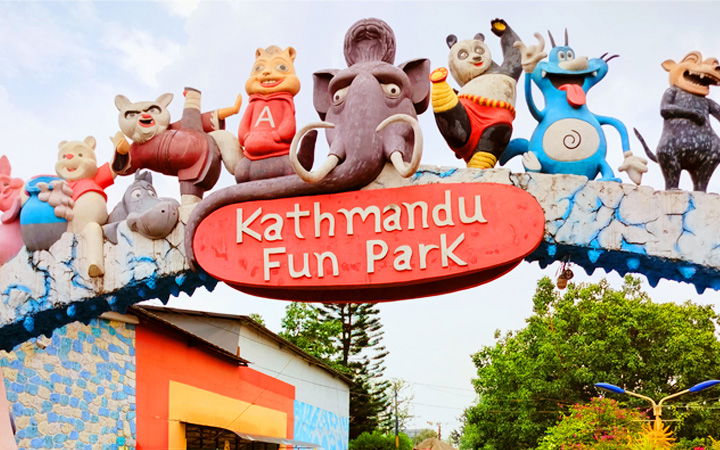 Kathmandu fun park, a popular fun park located at Bhrikuti Mandap, is one of the oldest and most enthralling amusement parks in Kathmandu.
It is the place where we can relish our inner child and relive childhood. You are free to become a child once again here and reminisce about the good old days.
Playing fun games with family and friends always brings a smile to our faces. It helps reduce stress and anxiety, stay physically fit, and help in mental well-being. So, we should spend some of our valuable time playing games and being happy.
18. Chandragiri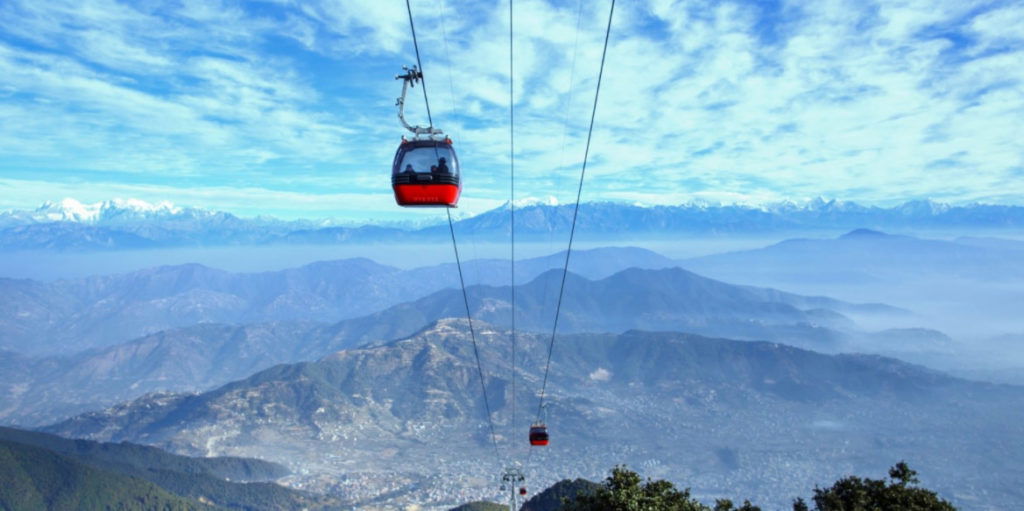 Chandragiri Hills is one of the popular sites in Nepal to visit with your families and friends. It has grabbed the attention of several travelers all over the world due to its unmatched beauty.
On the lap of Chandragiri Hill resides a sacred temple of Lord Shiva at an altitude of 2551 meters. Chandragiri Hill is also one of the popular hill stations near the Kathmandu Valley, where you can enjoy the snowfall during winter.
Besides snowfall, several features of Chandragiri will enhance your traveling experience, such as the sacred temple of Bhaleshwor Mahadev Temple.
19. Manakamana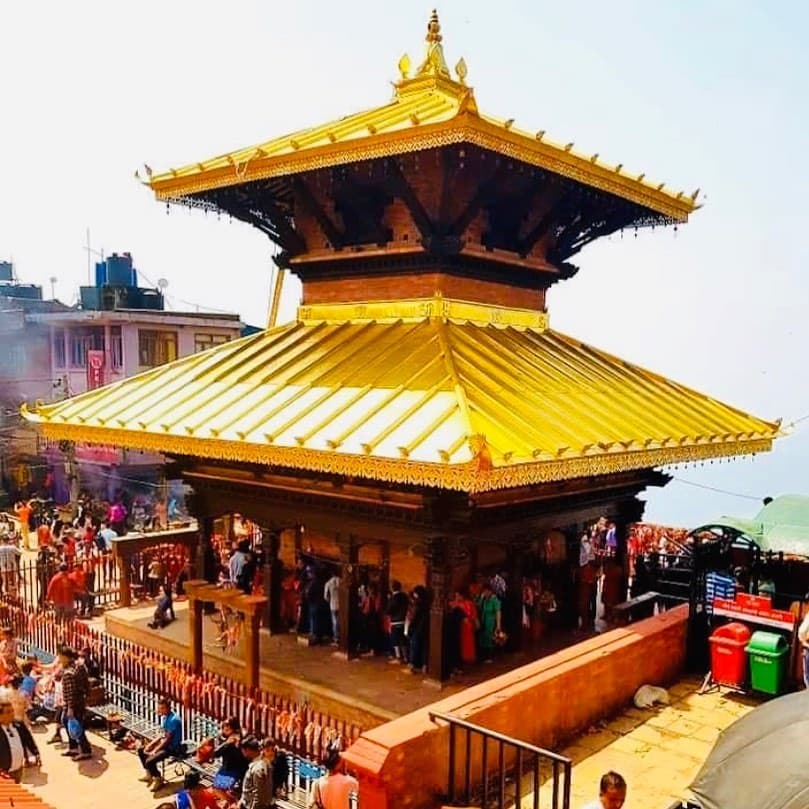 Manakamana is a popular destination where people visit this place the popular temple known as Manakamana Temple offers prayers and seeks blessings. The temple is located in a scenic location and you can experience a unique cable car ride that offers stunning views of the surroundings.
20. Kalinchowk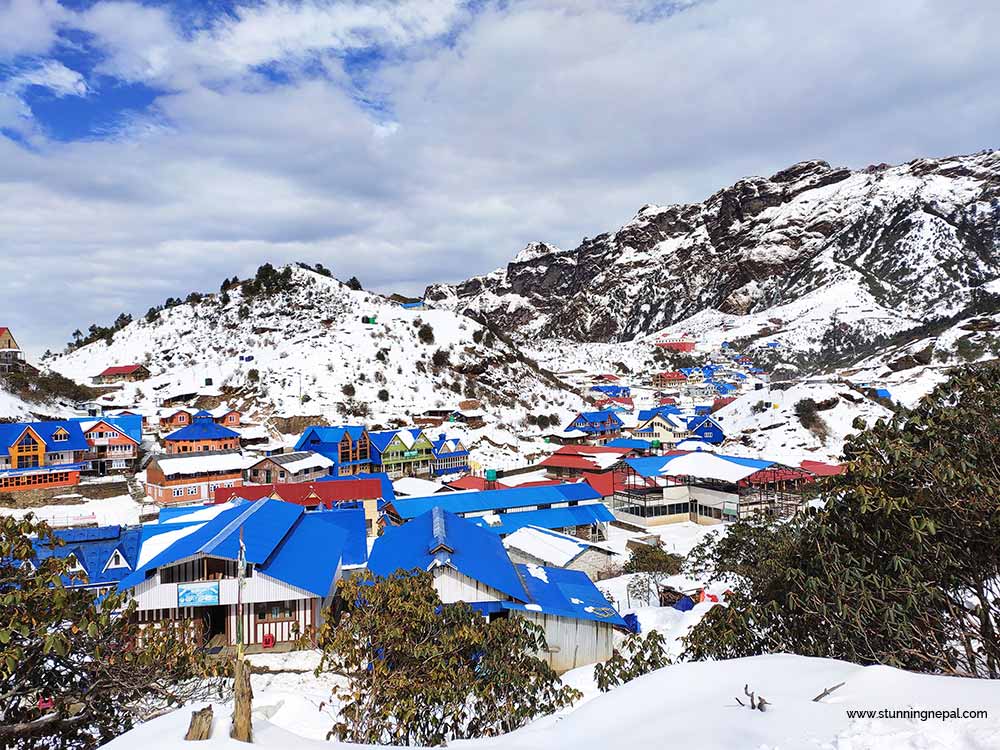 Kalinchowk is another place nearby Kathmandu, it is suitable to visit this place with a group of friends and family during snowfall. You can also plan for a night stay in this place but be sure to book a hotel before your departure.
How to make the most of Kathmandu?
If you really want to make the most out of Kathmandu then here are some of the tips, you can follow. First, read this guide to know the list of things to do and things not to do in Nepal.
If possible, mark your calendar to visit Kathmandu around the festive season. You are going to love it as people gather to enjoy the festival and you will the vibe.
Other than that, here are a few things you can do to make the most out of Kathmandu Valley.
Research and plan ahead: The most basic and important thing you can do before your trip is to fully understand the destinations you are traveling to. Kathmandu is the capital city and you can find almost every information about it. so fully research all the things including local places, local restaurants, local activities, must-see attractions, or things to do.
Hire a local guide: There are lots of local places in Kathmandu, you don't want to miss so hiring a local guide is the best thing you can do. You can pay a guide per hour or day and explore hidden gems, and places in Kathmandu that you might not find on your own.
Try new things: While you step out of your country, you also have to get out of your comfort zone. so, get afraid to try new things, new activities, and experiences, etc. If you are interested to visit the outside valley then try out Paragliding, Trekking, etc.
Be respectful of local customs and traditions: Every country has its own traditions and culture, and different places have different rules and cultures. Always respect the local people and local culture while traveling and exploring new places. Keep in mind that, people love simplicity so be careful with dressing, behavior, etc.
Support local businesses: If you want to help to boost the economy of the country then you can always support and contribute to the local restaurants and purchase locally-made souvenirs. Also, you can stay at locally owned accommodations if possible. Support community works like helping to build community schools, places, etc.
Take advantage of free activities: Kathmandu is a city of temples and monuments, often visiting these places is free of cost or you have to pay a small fee that supports the maintenance of that place. so, mainly take advantage of visiting natural areas within or near Kathmandu Valley. Often you can save time as well as money.
Book your tickets to Kathmandu soon!
Now, it's time to explore great places in Kathmandu Valley and outside it, so it's time to book your tickets. I wish you explore these listed places, it may not be possible to visit these places in one go but never mind there is always next time. You will never regret your decision by visiting Nepal, you are going to have a memorable journey of your lifetime.
FAQs
1. What are the 3 most visited places around Kathmandu Valley?
The 3 most visited places around Kathmandu Valley are Boudhanatha Stupa, Kathmandu Durbar Square, and Swayambhunath. Other than that you can visit Pashupatinath Temple, Bhaktapur Durbar Square, etc.
2. What are the good places for one night stay near Kathmandu?
Nagarkot is the go-to place for travelers for one night stay near Kathmandu. You can reach over there quickly. Other than that you can visit Shivapuri Resort, For Bungee, you can visit The Last Resort, etc.
3. What are the places to visit near Kathmandu for couples?
For couples who are looking further places beside Kathmandu Valley then Nagarkot, Chandragiri Hills, Bhaktapur Durbar Square, Garden of Dreams, Dhap Dam, etc. are the places, you can explore.
4. What are the places to visit near Kathmandu for a night stay?
There are several places to visit near Kathmandu for a night stay, including Gokarna Forest Resort, Namo Buddha, The Last Resort, Thamel, Dhulikhel, Shivapuri Village Resort, Chitlang, etc.
5. What Is Patan Durbar Square Famous for?
Patan Durbar Square is a place full of Newari architectural design located in the city of Lalitpur. It is famous for ancient places, temples, and big & small shrines. Patan represents ancient structures, temples, shrines, statues, and idols.
Conclusion
We hope that this blog post will help you with all the information for planning your trip to Kathmandu Nepal. There are many places to visit in Kathmandu besides the listed ones, within Kathmandu, and near Kathmandu.
If you want to explore Kathmandu quickly then you can hire a local guide. You can roam around historical which are culturally rich.
If you love to visit a place that we recommend outside Kathmandu Valley then it's Pokhara, a favorite and most beautiful destination for tourists.
At last, be respectful to local people, respect the local culture, and if possible buy local items also read our Getting Around Nepal guide to know more about Nepal.
Happy Travels!!!