Taudaha Lake is one of the most popular lakes among Nepalese that is located on the outskirts of Kathmandu Valley. The only natural lake in Kathmandu, Taudaha Lake, has a religious significance.
Taudaha occupies an area of 4.63 sq. km and is just 5 to 10m deep. Taudaha belongs to the Kirtipur municipality.
As per the mythology mentioned above, when Manjushree created Nagdaha, Taudaha was also created. It is said that the King of serpents, Karkata Nag lives in Taudaha.
That's why the Lake of Taudaha is important among pilgrims. A sculpture is also established nearby the lake that symbolizes the Karkata Nag.
A huge crowd can be noticed during Nag Panchami, where people worship snakes. These snakes are considered our protectors.
Taudaha has a beautiful landscape suitable for spending a day off in the vicinity of nature. Since this place is not that far from the city area, it is one of the best dating spots in Kathmandu.
You can relax by the lake while feeding the distinct fish of the lake. It is one of the best places to visit near Kathmandu and we do recommend it too.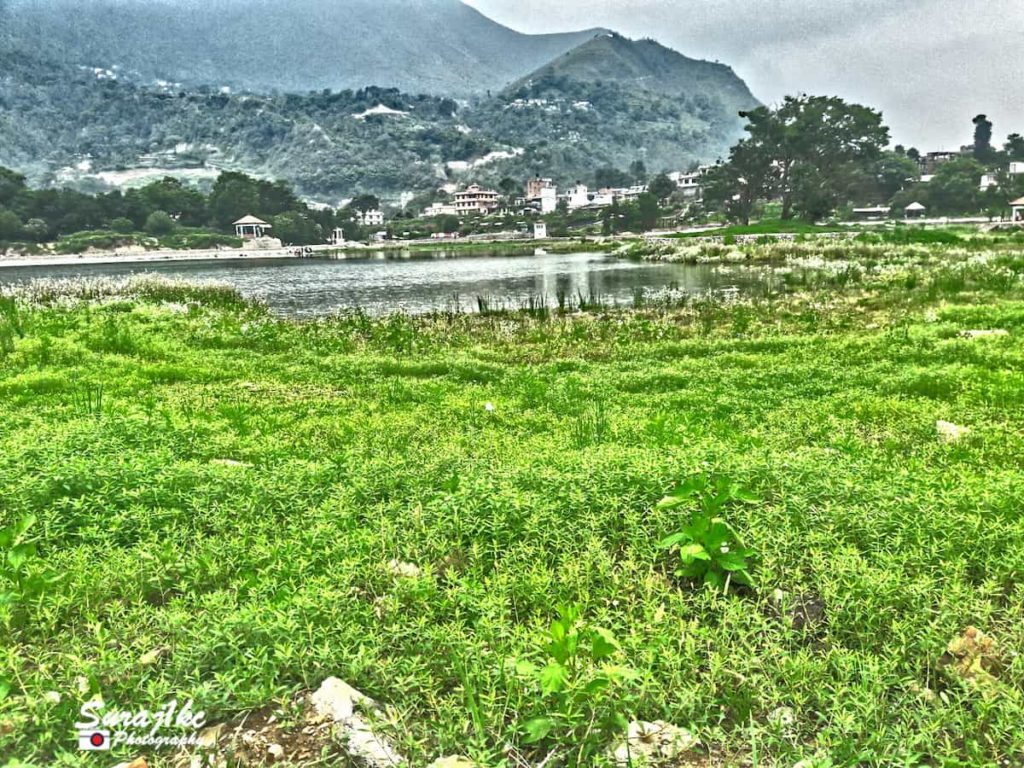 Taudaha Lake Entry Fee
Entry to this religious lake requires a ticket which costs around Rs. 30 for Nepalese and around Rs. 50 to 70 for foreigners. Private parking space is also available, whose cost starts from NRs. 25.
Note that: Prices may vary for Nepalese, SAARC nationals, and Foreigners. Also, you may get a student discount.
Taudaha Lake Location
If you are looking for a guide to reach Taudaha from Kathmandu Valley then here are some of the ways to get it there.
First, go to the old bus park at Ratnapark, and ask for Dakshinkali buses, ask them to drop you at Taudaha, you can easily reach there and it may cost you Rs. 20-30, also you can get a student discount too.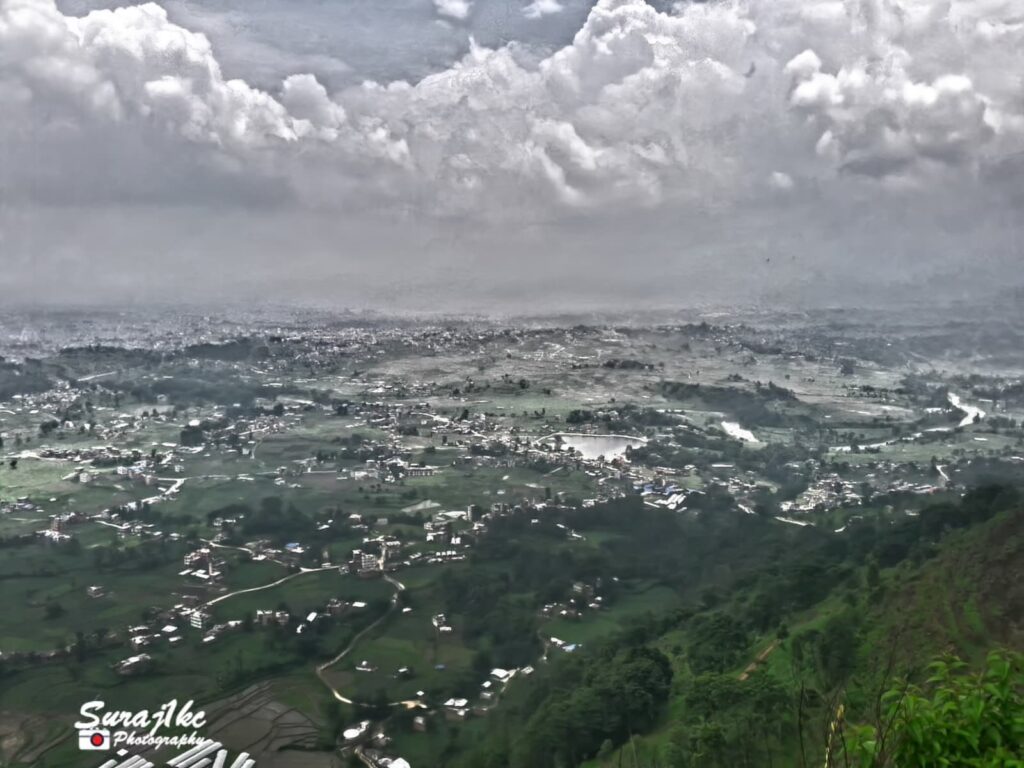 You can take a transport from Kalanki that will drop you directly at the gate of Taudaha Lake. There are several hotels and lodges with good facilities nearby, so you can even stay overnight at Taudaha.
Also, if you are looking to visit the lake from Balkhu, it is 5 to 6 kilometers away via Dakshinkali Road.
For bikers, you can quickly get there in no time and it gets crowded place during holidays and weekends.
Bird Watching at Taudaha
Similarly, Taudaha is a suitable place for bird-watching as well. Around 65 different species of birds are recorded at Taudaha such as Black kite, Barn swallow, White-throated kingfisher, Black drongo, Rose-ringed parakeet, cattle egret, Common myna, Red-vented Bulbul, and many more winter migrants.
White House Near Taudaha in Kirtipur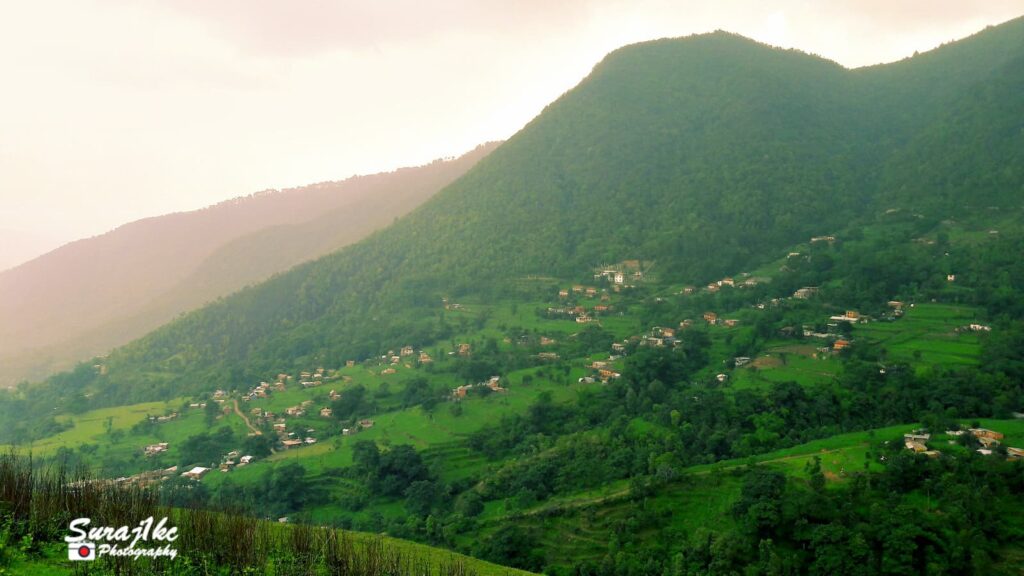 If you're looking for nearby places to explore around Taudaha in Kirtipur, Kathmandu, then the White House Danda is a must-visit spot. It's a hilltop located near Taudaha that offers a stunning panoramic view of the surrounding valleys.
It's an excellent place for couples to spend some quality time together and also for anyone who wants to spend a few hours in peaceful surroundings.
However, to reach the top of White House Danda, you need to walk up a steep road. If you're planning to ride a bike, you need to be careful as the road is not in excellent condition.
FAQs
What is the meaning of Taudaha in Nepali?
Taudaha is a Nepali word that means "Snake Lake" in English. It is derived from two words: "ta" which means snake or nag in Newari and "daha" which means lake. Therefore, Taudaha is a lake in Nepal that is associated with snakes or nagas, which are considered to be sacred creatures in Nepali culture and religion.
What is the significance of Taudaha Lake?
Taudaha Lake is a special lake for the local Newari people in Nepal. It is also a home for many kinds of birds that fly to and live there, and it helps to refill the water underground in the Kathmandu area.
Is fishing allowed in Taudaha Lake?
The local community considers Taudaha Lake to be a sacred place, and therefore fishing is not permitted there.
Is boating allowed in Taudaha Lake?
Due to the relatively small size and fragile ecosystem of Taudaha Lake, boating is not allowed. Additionally, as the lake is considered a sacred site by the local community, boating may be seen as inappropriate.
What are some activities to do at Taudaha Lake?
As fishing and boating are not allowed at Taudaha Lake, visitors can enjoy activities such as bird watching, fish feeding, or simply taking in the peaceful surroundings. Also, there are several cafes and restaurants nearby the lake where you can try different food and drinks.
At the End
In conclusion, if you're looking for a great day out with your loved ones or friends and family, Taudaha Lake and the White House in Kirtipur are two excellent places to visit.
Also, if you are going to visit the top hills White House Danda then pack some food items along with a water bottle.
This guide has provided information about the location, cost, and FAQs, and we hope it has helped you discover the beauty of these destinations.
If you have any questions or feedback, please feel free to leave a comment below.
Thank you for reading.