Maha Shivaratri Festival in Nepal is a special festival celebrated with great devotion and enthusiasm. The Pashupatinath Temple in Kathmandu is the main place where the Maha Shivaratri festival is celebrated hugely.
Thousands of devotees visit the temple from early morning likely from 01:00 am to offer prayers and take part in the festival.
Also, not only at Pashupatinath but also Hindu devotees all over Nepal visit the nearest Lord Shiva Temple in order to offer their prayers and get blessings.
As a Hindu festival, people celebrate the festival with great reverence and faith in Lord Shiva, one of the most significant deities in the Hindu religion.
Shivaratri in Nepali
In Nepali, Maha Shivaratri or Shivaratri is known as महा शिवरात्री or शिवरात्री. Shiva refers to Lord Shiva and Ratri's meaning in English is Night. so, the meaning of Shivaratri in Nepali is "The Night of Lord Shiva".
Also during this festival, we usually greet each other by saying Om Namah Shivay (ॐ नमः शिवाय)
"ॐ नमः शिवाय" (Om Namah Shivaya) is a Hindu mantra that is commonly associated with Lord Shiva.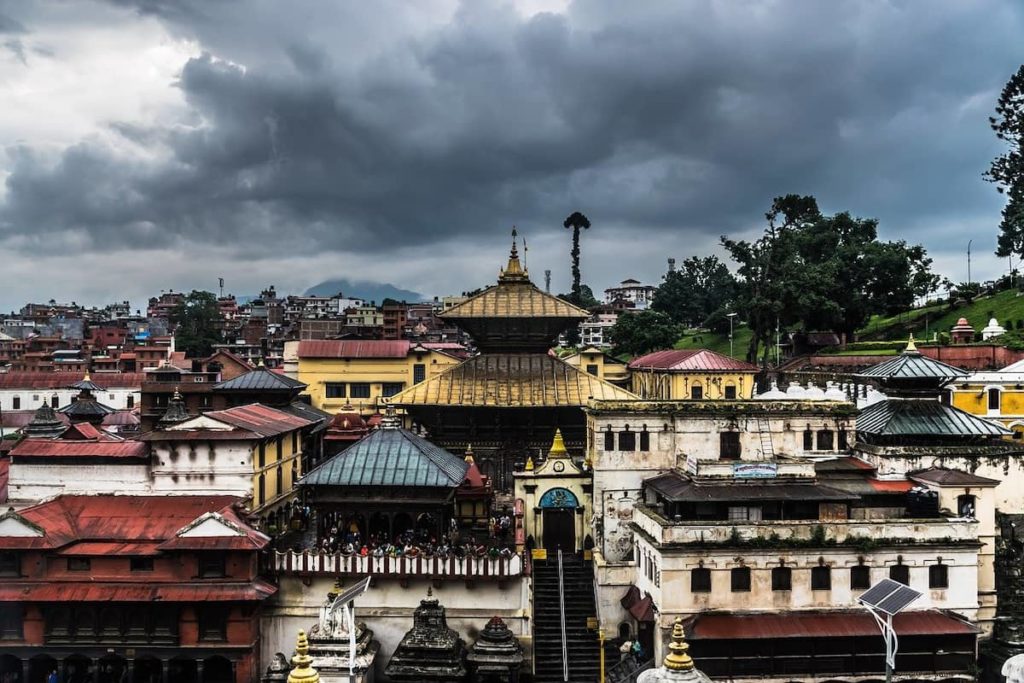 Related Reading: Shivaratri Wishes: 50+ Best Wishes in English & Nepali
The Myth Behind Maha Shivaratri Festival
As Maha Shivaratri is celebrated, there are several myths and legends associated with it. Among the most popular legends is the story of Lord Shiva's marriage to Goddess Parvati.
A legend says that the goddess Parvati, daughter of the Himalayas, wanted to marry Lord Shiva. Although Lord Shiva lived in isolation, he was not interested in worldly affairs or marriage.
For years, Goddess Parvati devoted herself to severe penances and meditations to win Shiva's heart. After witnessing her devotion and determination, Lord Shiva decided to marry her.
During Maha Shivaratri, we celebrate the wedding of Lord Shiva and Goddess Parvati. The festival of this day is believed to be a day of love, prosperity, and happiness for all Shiva devotees.
According to another myth associated with Maha Shivaratri, Lord Shiva drank the poison 'halahala' on this day to prevent the universe from being destroyed. Lord Shiva's throat was turned blue by the poison, hence he is called Neelakantha (the blue-throated).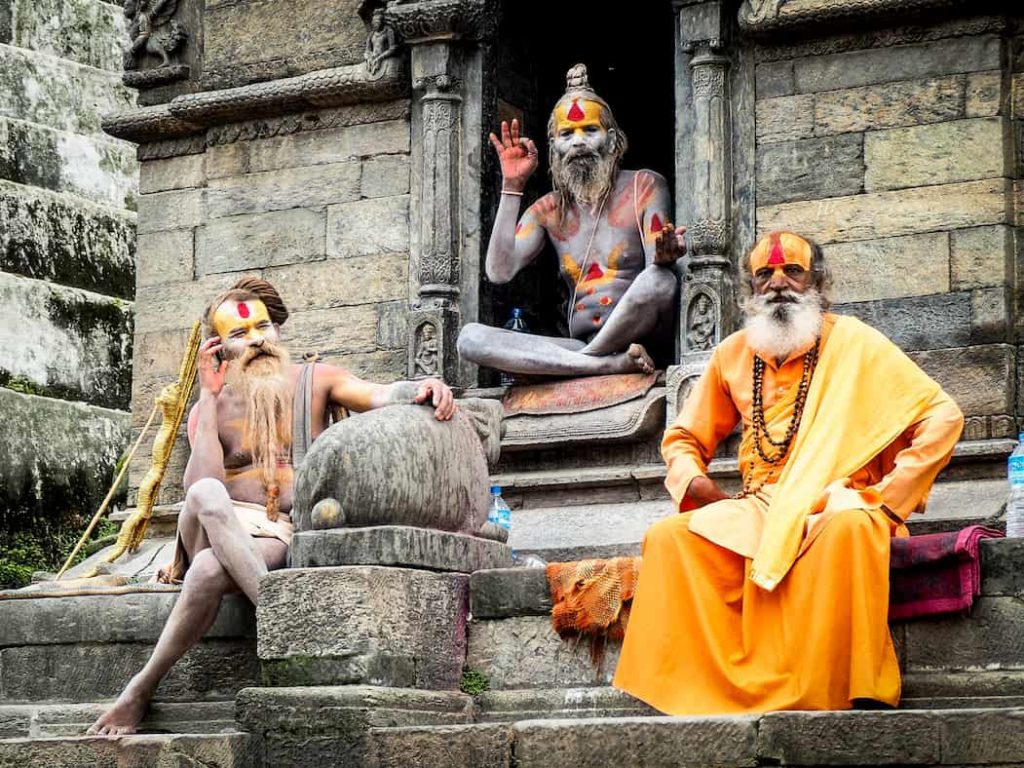 Overall, the Maha Shivaratri festival praises Lord Shiva's tremendous might, grace, and wisdom as well as the celestial union of Lord Shiva and Goddess Parvati. Additionally, it serves as a reminder of the necessity for spiritual cleansing and the victory of good over evil.
Why Shivaratri is celebrated?
Here are a few reasons why Maha Shivaratri is celebrated:
Celebration of Lord Shiva's Marriage: According to Hindu mythology, some legend says that Maha Shiva Ratri is celebrated as a divine union of Lord Shiva and Goddess Parvati.
Worship of Lord Shiva: In Hinduism, Shiva is one of the most important gods and Maha Shivaratri is celebrated as the day of supreme devotion to Lord Shiva seeking good health, wealth, and blessings.
Shiva's Tandava Nritya: It commemorates the first performance of Shiva's Tandava Nritya, also known as the dance of primordial creation, preservation, and destruction.
Significance of Night: Shivaratri means the night of the lord, and it is believed that Lord Shiva is most active during this time. So people stay awake all night singing devotional songs and performing meditation.
Victory over Evil: According to Hindu mythology, Lord Shiva is the destroyer of evil and ignorance. Maha Shivaratri is celebrated as a victory of good over evil.
Significance for Yogis and Sadhus: For yogis and sadhus who practice meditation and spiritual disciplines, Maha Shivaratri is a significant festival. On this day, Lord Shiva is said to bestow his blessings on those seeking spiritual upliftment and awakening.
How Shivaratri is celebrated in Nepal?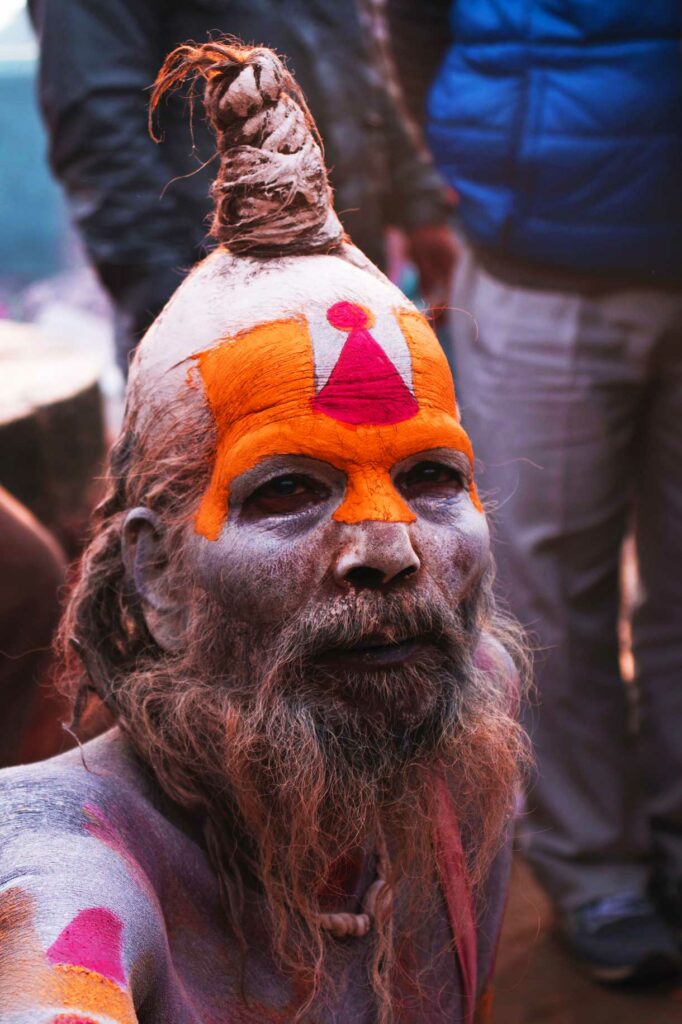 Shivaratri is one of the biggest religious festivals celebrated in Nepal. It is dedicated to Lord Shiva and is celebrated in the month of Falgun (February/March).
Here are some of the ways in which Shivaratri is celebrated in Nepal:
Fasting: Devotees observe this festival by taking strict fasting on the day of the Shivaratri festival. They avoid eating any food or drinking water throughout the whole day and later only in the evening they consume some food or fruits, water, etc.
Visiting Shiva Temples: The common thing all Hindus do during this festival is visit the nearest Shiva temples including the famous Pashupatinath Temple in Kathmandu, which is one of the most respected Shiva temples in the world. A large number of devotees from India visit this temple on this day. People offer prayers, perform pooja, and offer flowers, fruits, and sweets to Lord Shiva.
Lighting Lamps: On this day, devotees light diyo at a temple or in their house in front of lord shiva photos/idols including incense sticks as a symbol of enlightenment and purification.
Hymn Chanting: In praise of Lord Shiva, devotees sing hymns and chant mantras. Many people also recite the Mahamrityunjaya mantra, which is thought to be an extremely powerful healing mantra.
Nightlong Vigil: Many devotees spend the entire night singing and chanting hymns in praise of Lord Shiva. It is thought that doing so will result in spiritual enlightenment and divine blessings.
Consumption of Bhang: On Shivaratri, some parts of Nepal consume bhang (a cannabis-leaf preparation), which is thought to be Lord Shiva's favorite offering. However, this is an illegal and discouraged practice. Also, people consume lots of weed which too is illegal in Nepal. So, avoid it.
Bonfires: In most places, people light bonfires to keep themselves warm during cold winter nights and remember lord shiva.
Overall, Shivaratri is a festive occasion that brings people together in the spirit of devotion and celebration.
Tips for Shivaratri Festival in Nepal
Here are some tips for celebrating the Maha Shivaratri Festival in Nepal:
Plan ahead: If you want to visit the nearest Shiva temple then make sure to plan it ahead, including all the arrangements and other things.
Dress appropriately: Wear traditional Hindu clothes if possible, and avoid using western or revealing clothes. You can wear a yellowish traditional dress.
Stay hydrated: People usually avoid taking fruits and drinking water during festivals, try to eat something, or drink enough water to stay hydrated.
Follow traditions: There is usually a long queue to offer prayers to Lord Shiva so try to follow all possible traditions like maintaining the queue and maintaining friendliness. Also, taking everything like flowers, tikas, incense sticks, etc.
Respect the temple and its surroundings: Always respect to Shiva Temples including Pashupatinath Temple and its surroundings by following rules and regulations.
Be mindful of your belongings: Always take care of your belongings, and don't carry valuable things with you as the surrounding is crowded.
Be cautious: Stay alert don't try to visit the area alone, and also during nighttime, you should be extra careful.
Enjoy the festivities: Lastly, enjoy the atmosphere around your area, take part in this festival as a cultural event, and immerse yourself in the spiritual festival.
FAQs
What is the significance of Maha Shivaratri at Pashupatinath Temple?
Pashupatinath Temple is one of the holiest and most sacred places in Kathmandu, Nepal as well as it is one of the most important Hindu Temples in the world too. Maha Shivaratri is one of the most important festivals celebrated there every year. It is believed that Lord Shiva himself resides on the bank of the Bagmati river, making the festival more significant.
What is Shivaratri and why is it celebrated?
Shivaratri is an annual Hindu festival commemorating Lord Shiva. The festival is held to honor Lord Shiva's role as the destroyer of evil and the embodiment of divine energy, as well as to seek his blessings for spiritual and material well-being.
In which Nepali month does Shivaratri mostly fall?
Maha Shivaratri usually falls in the Nepali month of Falgun, which corresponds to February or March in the Gregorian calendar. Specifically, it is celebrated in the dark half of the lunar month of Falgun.
Is it safe to attend Maha Shivaratri at Pashupatinath Temple?
At Pashupatinath temple during the Shivaratri festival, you can see local authorities like the Nepal Police, Armed Police Force, etc who take care of securities protocol to ensure the safety of visitors and participants. so, it is safe to say that you can attend this festival. However, it is important to take care of safety guidelines and take necessary precautions especially if you are going with children.
Bottom Line
Maha Shivaratri is a unique festival celebrated by both men and women to honor the Hindu god Lord Shiva. The festival is observed in Nepal and other countries with sizable Hindu populations.
Devotees fast and observe strict spiritual discipline during Maha Shivaratri, performing various rituals and puja (worship) to show their respect for Lord Shiva.
The festival is one of the most important in Hinduism because it honors Lord Shiva's role as the destroyer of evil and the embodiment of divine energy.
So are you interested to celebrate the Shivaratri festival in Nepal? If the answer is YES then I hope this article helps to know more about Maha Shivaratri and how it is celebrated in Nepal including valuable tips.
If you have feedback or comments please feel to post below in the comment box.
HAR HAR MAHADEV, JAY SHAMBOO!!!