Everest Base Camp Trek is one of the famous trekking destinations of trekkers all around the world. Nepal is popularly known as the home of the world's highest peak, Mount Everest, rigidly standing at 8,848 m above the sea level.
Every year thousands of trekking enthusiasts visit Nepal, either just to have a glimpse of Mt. Everest aka Sagarmatha or to trek to Everest Base Camp.
While trekking to Everest Base Camp, you will walk past different glaciers, scattered villages, and lush Alpine vegetation.
From the low altitudes to the snow-clad mountains, this trek is indeed an adventure of the lifetime. Nestled deep in the Himalayas, this highest peak in the world straddles the border between Nepal and Tibet.
Everest Base Camp (EBC) is a heaven for hikers/trekkers and is one of the most visited trekking destinations in the world. Along with the captivating view of the snow-capped mountains like Mt. Lhotse, Cho Oyu and Makalu and fantastic trekking facilities, the biggest charm of the EBC trek is that you will get the magnificent view of Mt. Everest itself.
Trekking to EBC may take somewhere between 10 days to 2 weeks. The duration of the trip depends on how well you can acclimatize. You need to be prepared for all the adventures that may also include some challenges you may face in the higher altitudes.
There're many things you need to consider before you plan for the trek. Make your Everest Base Camp Trek 2020 an enjoyable and memorable trek with the help of this ultimate guide for trekking to Everest Base Camp.
Everest Base Camp Trek Highlights
Trek to Everest Base Camp altitude 5,550 meters and enjoy the majestic view of the world's highest peak, Mount Everest (8,848 meters).
The best place to see: Kala Patthar (5,550 meters) or Gokyo Ri (5,357 meters).
Learn about the Sherpa culture.
Magnificent view of Khumbu glacier (5,340 meters).
Explore Sagarmatha National Park, a site listed in the UNESCO world heritage sites.
View amazing sunset over Everest.
Visit one of the most dangerous airports in the world, Lukla Airport.
Stay at Everest View Hotel, the hotel located at the highest altitude in the world.
Everest Base Camp Weather
While ascending up the mountainous part of Nepal, you will gain significant altitude. Starting from Kathmandu (the capital city of Nepal) situated at about 1,345 meters, you will gain a total of 4,000 meters before you reach Everest Base Camp at the altitude of 5,550 meters.
So, you will experience variation in weather every day as you head towards Everest Base Camp. The weather turns unpredictable in this trek as you head higher.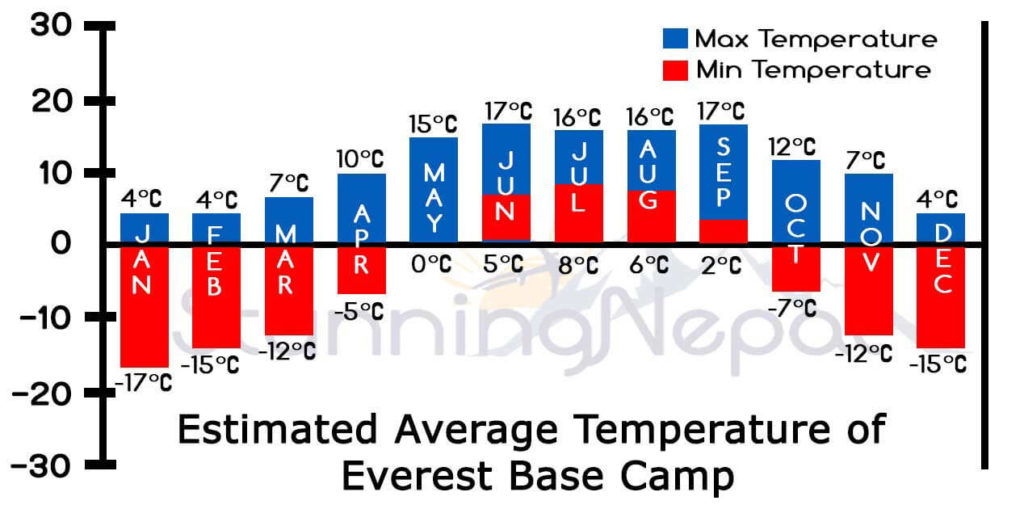 Best time for Everest Base Camp Trekking
As Mt. Everest is covered by snow all year round, the climate of this reason has a big gap between day and night. The temperature is at the plus point as well as minus and beyond zero. The Everest Base Camp trek best time is during autumn and spring seasons on the basis of ideal weather.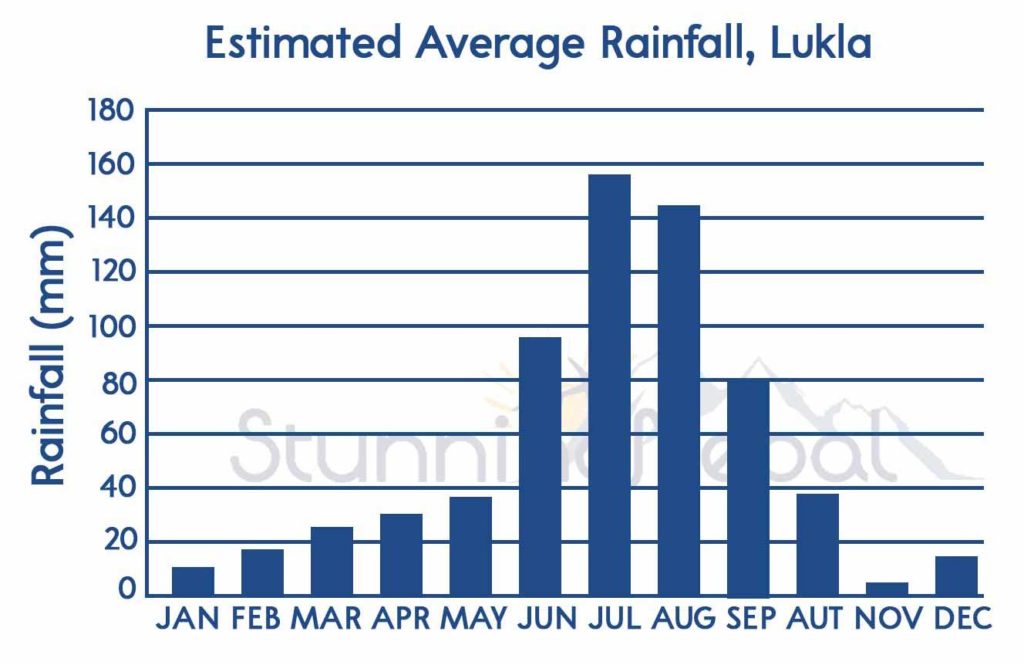 Each season is different with unique features and challenges that add up to your adventure. You can trek in any season on your preference. Here, we have detailed the weather condition at Everest Base Camp for four major seasons.
1. Spring
Everest region is calm during the spring in terms of climate and is the best season for Everest Base Camp trek. Spring months in Nepal include March, April, and May.
As it is the best time for EBC trekking, you will find a lot of adventurers from different countries on the trails to Everest Base Camp. The trail is overcrowded during this season and you will get to meet many Everest climbers.
As spring is the season of blossoms, you will enjoy different species of wildflowers along the trail in the lower altitudes. The mountains, glaciers and quaint villages will bring out the most awesome color during this season.
Blooming rhododendron (national flower of Nepal) will certainly give you a pleasant feeling. Also, take some time to enjoy the species of rare mountainous birds and animals. You will definitely fall in love with the natural lush in the Sagarmatha National Park.
The average temperature during the day reaches up to 10°C in the lower altitudes and up to a maximum of 17°C during the sunny days at higher altitudes. However, the temperature lowers up to -5°C to -15°C in the morning and night.
Your journey will remain fresh in memory file as photography becomes awesome in Everest Base Camp during the spring.
2. Summer
In Nepal, the summer months are from June to August. In this season, trekking trails may be wet due to the monsoon. This season is a less favorable time to trek the Mount Everest Base Camp in comparison to spring.
There's a high possibility of the landslide in the lower region and avalanche in the higher altitudes. Moreover, summer is not favorable for observing the panoramic view of the mountains.
However, for an aspiring botanist, it might be the best time to study various species of flora and fauna. Most of the tea shops along the trail remain closed during the time of rainfall. In this season, the trail can be less crowded.
3. Autumn
September to November is autumn in Nepal. This is the perfect time to trek the Everest Base Camp as the weather is the clearest and stable. The sky is clear during autumn so, you can enjoy a great view of snowy mountains.
The temperature in autumn is the warmest and is a comfortable time for trekking. So, you will have to deal with the crowd. Though the climate is almost clear, you need to be prepared with proper gear as the weather in the mountain region can't be predicted.
4. Winter
From November to February, the northern hemisphere of Nepal remains frozen. The days are shorter and nights are a lot colder. Despite the chilling weather, you can still trek as the climate remains stable and dry during winter.
The temperature at Everest Base Camp during the night time can be somewhere between -20 to -3 degrees Celsius. There will be no problem if you choose to stay in a tent at the base camp. Winter can be called off-season to trek Everest Base Camp.
But, it may be the best time for you if you want to avoid the crowd. As most of the tea houses and lodges are vacant during this freezing weather, you will get to enjoy good hospitality and enjoy the discounts.
Without a doubt, winter can be the challenging season for EBC trekkers because the trail that goes through the high passes such as Gokyo trail and Mera peak trail will be closed. Almost all the places will be covered with thick layered snow.
However, a spectacular view of mountains on a clear day will be the best part of your trip. It will definitely be adventurous trekking with a lot of snow and chill.
Everest Base Camp Trek Route
The altitude profile depends on the travel packages that you undertake. Your trek starts from Kathmandu, which is at an altitude of 1,350 meters.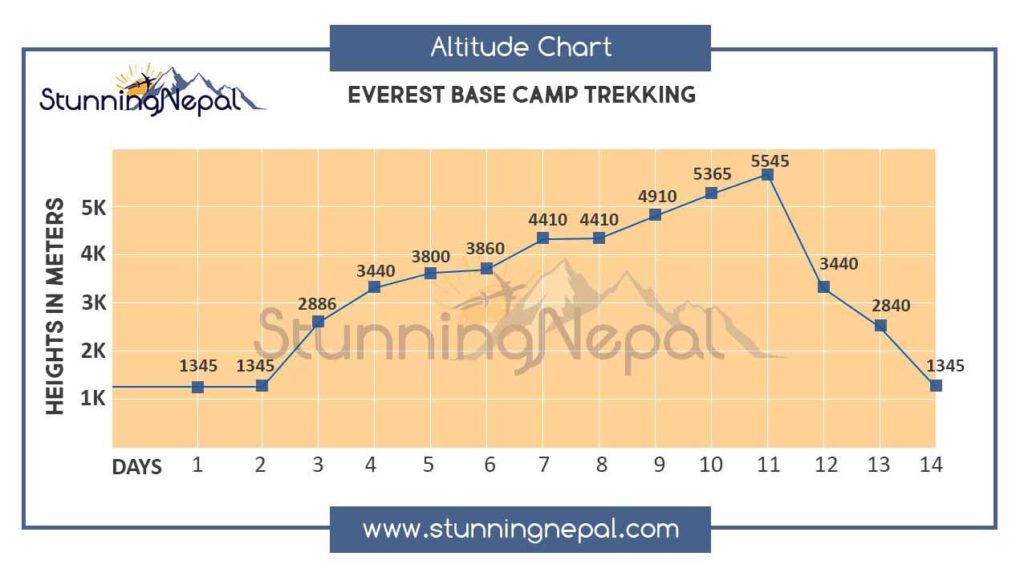 Generally, EBC trekkers start their trip with a direct flight from the Lukla airport, which is at the altitude of 2800 meters and ends at the lap of Mount Everest at the altitude of 5,365 meters.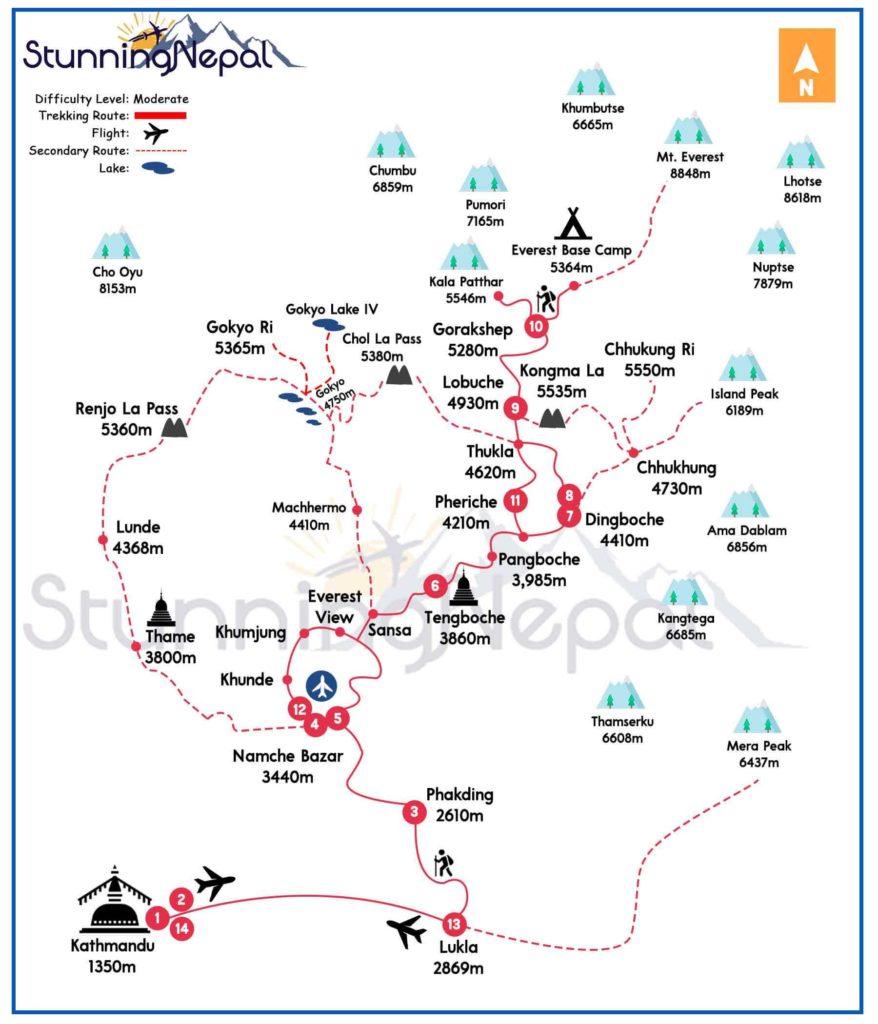 There are different routes for Everest Base Camp trek. Here's a glimpse of the various trekking routes available in the Everest region.
1. Everest Heli Trek
Everest Heli Trek is the Trek to EBC with Helicopter. This helicopter trek is perfect for people who want to quickly explore the EBC region without the long trekking. You don't have to walk in very high altitude, so don't worry about altitude sickness.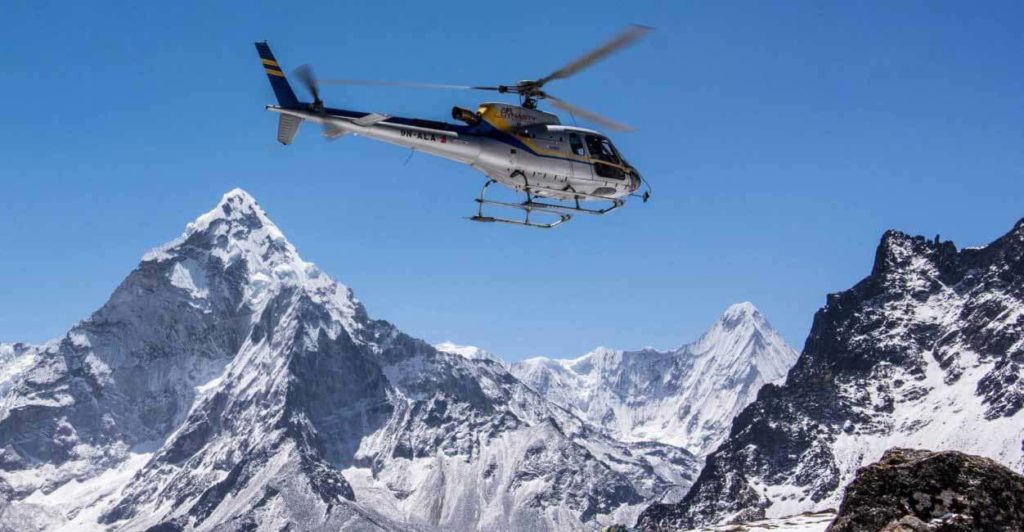 This special trek starts from the capital city of Nepal, Kathmandu (1400 meters) through a thrilling flight to Lukla airport (2800 meters).
Then, your next destination is Phadking, 200 meters down from Lukla. From Phadking, you will go to Namche Bazaar (3441 meters), a city like a place prominently featured in movies like Everest. Afterward, you will go to Thame, which lies at an altitude of 3800 meters.
From Namche Bazaar, you will head to Base Camp and Kala Pathar in a helicopter. After the wonderful sightseeing around EBC, we will return back to Lukla and then to Kathmandu.
Itinerary Outline
| Days | Itinerary |
| --- | --- |
| 1 | Kathmandu (1400 meters) |
| 2 | Lukla/ Phakding (2800 meters / 2610 meters) |
| 3 | Namche Bazaar (3441 meters) |
| 4 | Acclimatization at Namche Bazaar |
| 5 | Thame (3800 meters) |
| 6 | Everest Base Camp / Kala Pathar (5365 meters / 5555 meters) |
| 7 | Kathmandu (1400 meters) |
2. Gokyo Valley Trek
This two weeks long trek is perfect for you to spend a long vacation with your friends. Gokyo valley is a beautiful valley in the Everest region full of mountains and lakes.
Your trek starts from Kathmandu the same as Heli trek and proceeds with further destinations like Lukla, Phakding and then Namche Bazaar.
You will have to stop for some time at Namche Bazaar for proper acclimatization before you go to Phortse Thanga, which lies at the altitude of 3680 meters.
Then, you will ascend to Maccherma, which is at 4470 meters. As the altitude increases, you should spend a day in each place for acclimatization.
You will go to the wonderful valley of Gokyo from Machherma. Gokyo Valley is located at the base of one of the Gokyo lakes commonly known as Dudh Pokhari (4790 meters). Then, you will head to Gokyo Ri(5483 meters).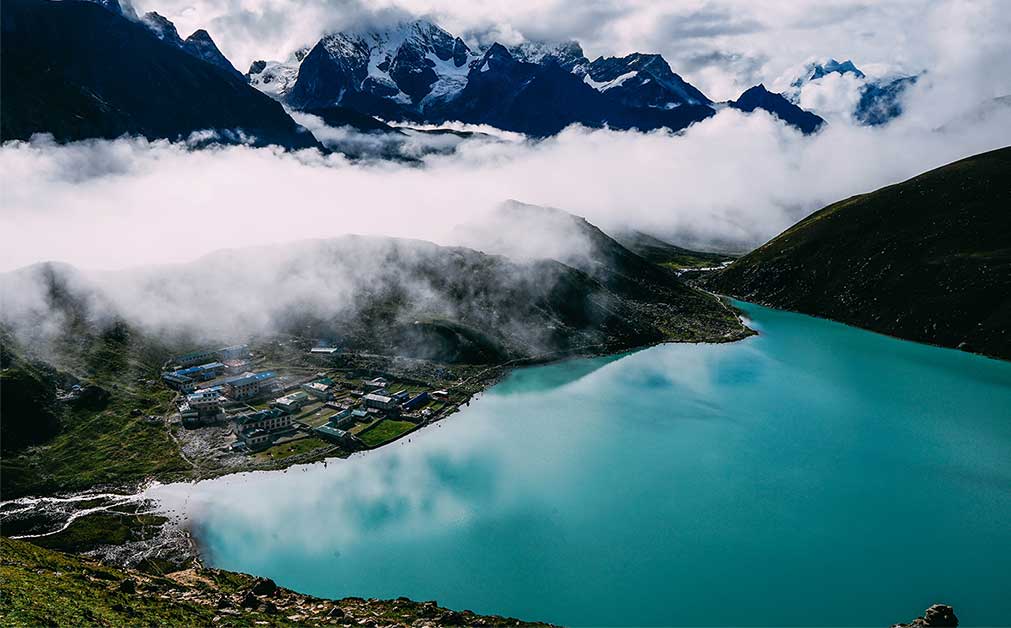 From Gokyo Ri, you will be able to get the beautiful view of Mount Everest, Mount Lhotse, Mt Cho Oyu, and Mount Makalu. All of these mountain peaks are above 8000 meters. From Gokyo Ri, you will hike down to Namche in 2 days.
Itinerary Outline

| Days | Itinerary |
| --- | --- |
| 1 | Arrive Kathmandu |
| 2 | Kathmandu tour (1400 meters) |
| 3 | Lukla / Phakding (2800 meters / 2610 meters) |
| 4/5 | Namche Bazaar (3441 meters) |
| 6 | Phortse Thanga (3680 meters) |
| 7 | Machherma (4470 meters) |
| 8 | Gokyo (4790 meters) |
| 9 | Gokyo Ri (5483 meters) |
| 10 | Dole (4200 meters) |
| 11 | Khumjung Village (3780 meters) |
| 12 | Lukla (2800 meters) |
| 13 | Kathmandu (1400 meters) |
3. Everest Base Camp with Island Peak Trek
Island peak trek lasts for 21 days. You need to be well prepared for this extensive trip. Same as other treks listed about, this trek also starts from Lukla to Namche.
From Namche, it's time to go Tengboche which is at a height of 3860 meters. You will know about the spiritual values of the Everest region in Tengboche region.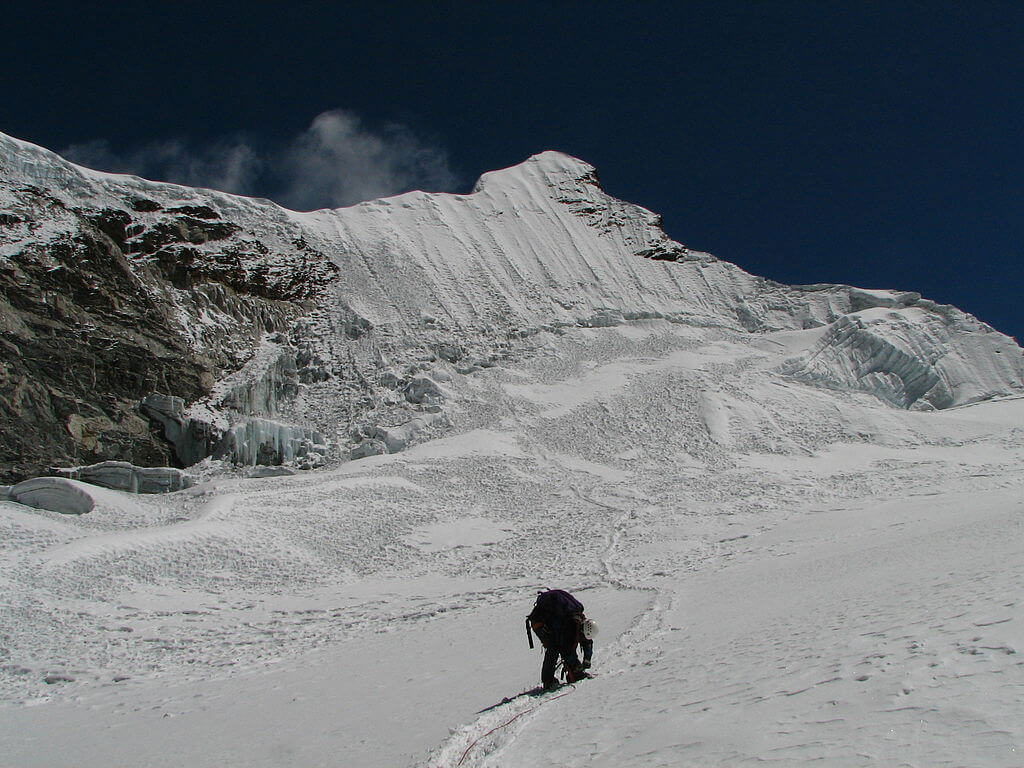 Then the next destination in this trek is Dingboche, a Sherpa village at 4350 meters. From there, you will go to the Nangkartshang peak, which is above 5000 meters from the sea level.
The next day, you will trek down to Lobuche (4910 meters) and then finally to Everest Base Camp (5365 meters). Ascend to Kala Pathar (5555 meters), from where you will get the best view of Mt. Everest.
The final and the topmost challenge in this trek is the Island Peak Base Camp, the highest peak you can reach i.e. 6187 meters. From Island Peak, you will get down through the places down to the Lukla airport.
Itinerary Outline

| Days | Itinerary |
| --- | --- |
| 1 | Arrive Kathmandu |
| 2 | Kathmandu tour (1400 meters) |
| 3 | Lukla / Phakding (2800 meters / 2610 meters) |
| 4/5 | Namche Bazaar (3441 meters) |
| 6 | Tengboche (3860 meters) |
| 7 | Dingboche (4350 meters) |
| 8 | Nangkartshang Peak (5083 meters) |
| 9 | Lobuche (4910 meters) |
| 10 | Everest Base Camp (5365 meters) |
| 11 | Kala Patthar (5555 meters) |
| 12 | Chhukung (4710 meters) |
| 13 | Island Peak Base Camp (5240 meters) |
| 14 | Island Peak (6187 meters) |
| 15 | Chukung (4710 meters) |
| 16 | Tengboche (3860 meters) |
| 17 | Namche Bazaar / Khumjung (3441 meters) |
| 18/19 | Lukla (2800 meters) |
| 20 | Kathmandu (1400 meters) |
4. Jiri to Everest Base Camp Trek
The classic EBC trek through the Jiri route starts from Kathmandu. You will drive to Jiri (1900 meters) from Kathmandu. You will head to Bhandar, which at the altitude of 2200m.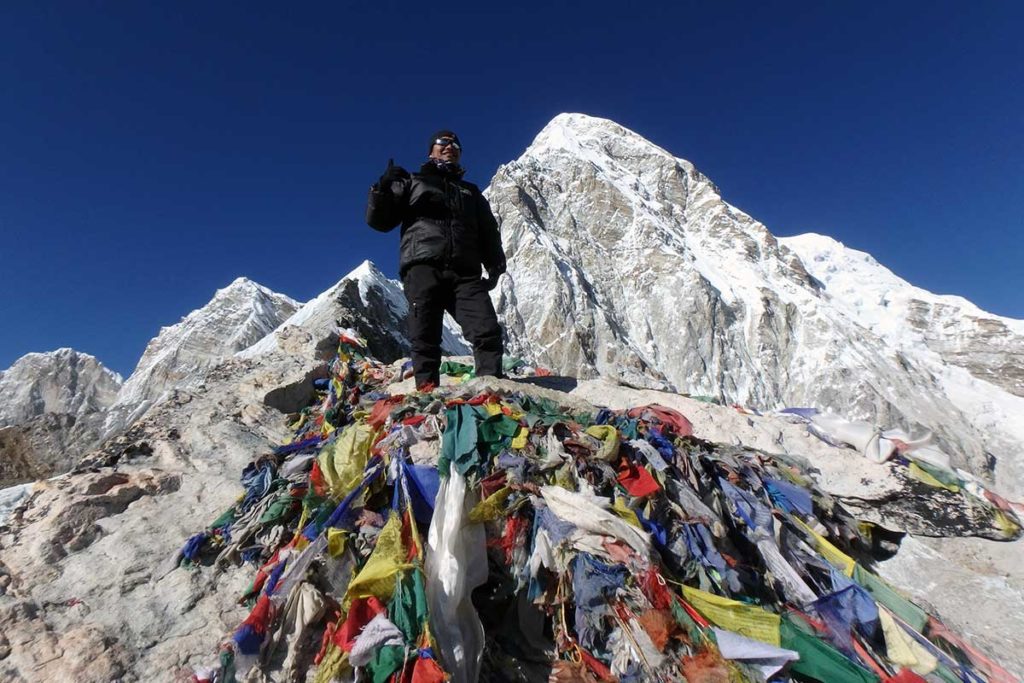 Then, you will advance to Sete (2645 meters) & Junbesi (2675 meters). From there, you will go to Nunthala (2440 meters), to Kharikhola (2020 meters) to Puiyan (2700 meters) and finally to Phakding. You need to stay at each of these places.
Itinerary Outline:

| Days | Itinerary |
| --- | --- |
| 1 | Arrive Kathmandu |
| 2 | Kathmandu tour (1400 meters) |
| 3 | Jiri (1905 meters) |
| 4 | Bhandar (2200 meters) |
| 5 | Sete (2645 meters) |
| 6 | Junbesi (2675 meters) |
| 7 | Nunthala (2440 meters) |
| 8 | Kharikhola (2020 meters) |
| 9 | Puiyan (2700 meters) |
| 10 | Phadking (2646 meters) |
| 11/12 | Namche Bazaar (3441 meters) |
| 13 | Phortse Thanga (3680 meters) |
| 14 | Machherma (4470 meters) |
| 15 | Gokyo (4790 meters) |
| 16 | Gokyo Ri (5483 meters) |
| 17 | Thangna (4500 meters) |
| 18 | Cho La Pass / Dzongla (5300 meters / 4710 meters) |
| 19 | Lobuche (4910 meters) |
| 20 | Everest Base Camp (5365 meters) |
| 21 | Kala Pathar / Periche (5555 meters / 4200 meters) |
| 22/23 | Lukla (2800 meters) |
| 24 | Kathmandu (1400 meters) |
Everest Base Camp Trek Tips
The Everest Base Camp Trekking offers varied experiences to appreciate for a lifetime. From the relishing scenic views to the adventurous walk through the treacherous mountainous routes, you will have new experiences each day of your trip.
How to Prepare for Everest Base Camp Trekking? 10 Actionable Point | EBC Trek - Stunning Nepal
Along with enjoyment, this trek has several challenges as well. So, here are some tips that would help you on the trip.
1. Train before trekking
Training is essential to make your trek more epic and to avoid injuries. It doesn't require technical skills, but proper physical fitness is a must. You will have to walk long distances at a high altitude day after day regularly for about two weeks.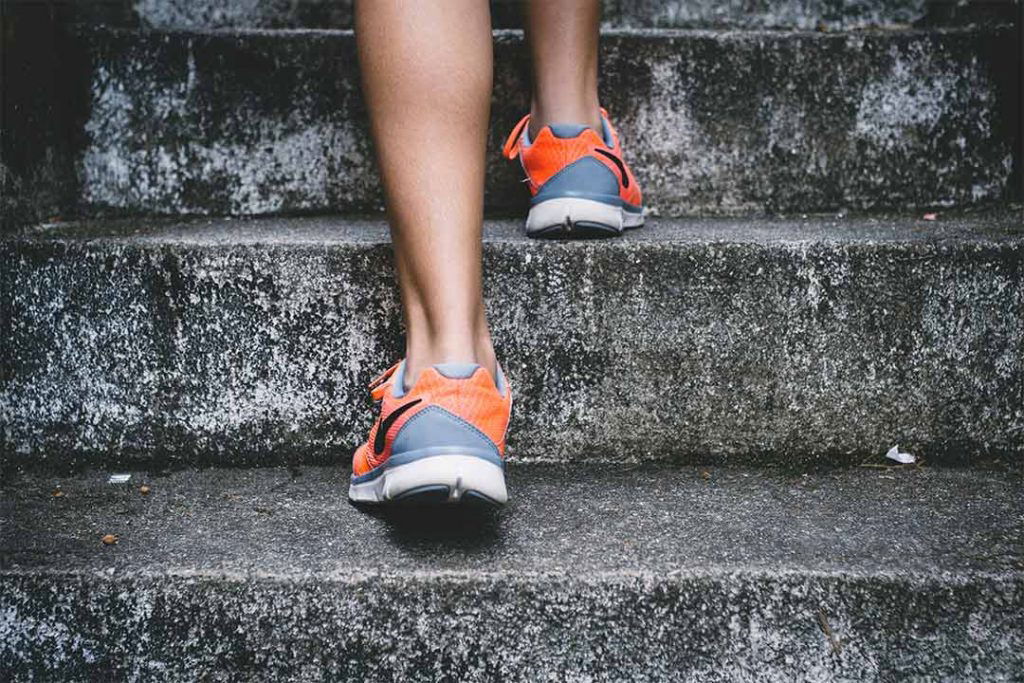 So, it will be better for you if you start walking for an hour every day, six to seven months before you plan the trip. Prepare yourself for this greatest adventure taking a small hike once in a while.
Follow regular exercises to build the muscle strength to walk through the mountains with 10-15 kg in your backpack.
2. Mentally Prepare Yourself
Along with getting yourself ready physically, you also need to develop some mental endurance as well. You will have to compromise on your luxury habits as this trek takes you to the most remote region of Nepal.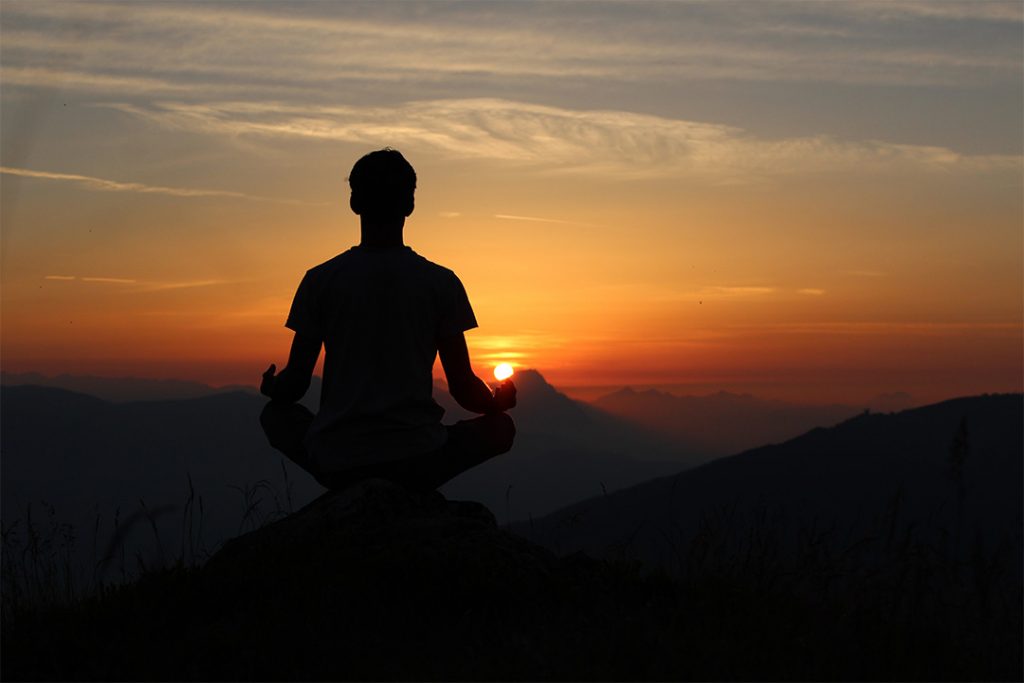 Most importantly, prepare yourself with outdoor life. With the physical and mental strength, we assure you an excellent time with the awe-inspiring mountain vista.
3. Right Trekking Gear
It's very important to get the right gears for the day's long treks in the mountain. You need to get a sturdy, waterproof and comfortable pair of trekking shoes.  A sleeping bag is crucial when you are doing the trek in higher elevation.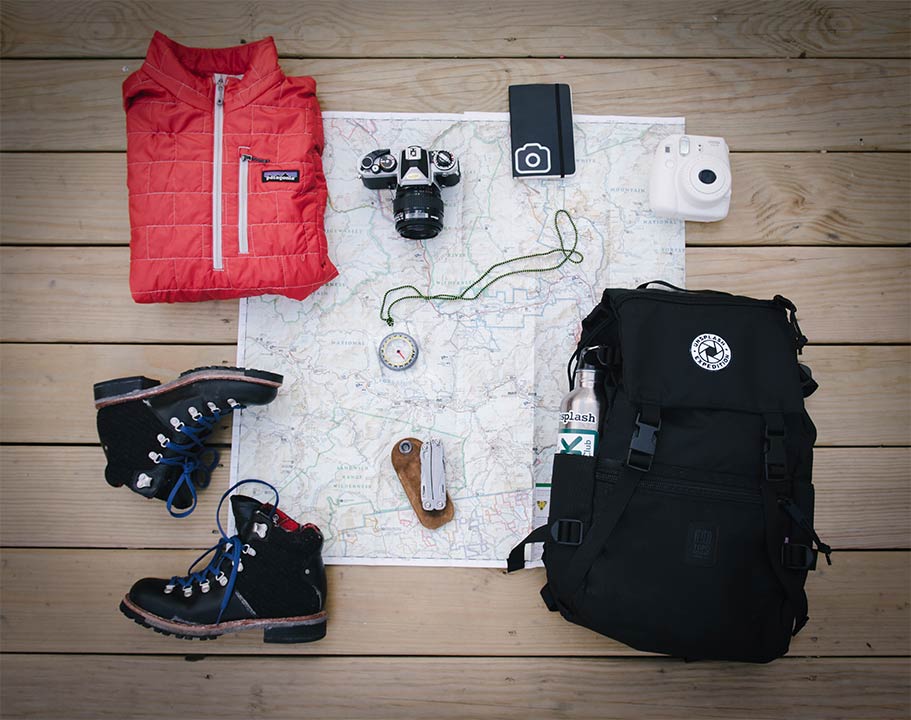 4. Stay Hydrated
Staying hydrated must be your top-most priority throughout the entire trip. Acute Mountain Sickness (AMS) is very common while traveling at a higher altitude. Drinking enough water can help reduce altitude sickness.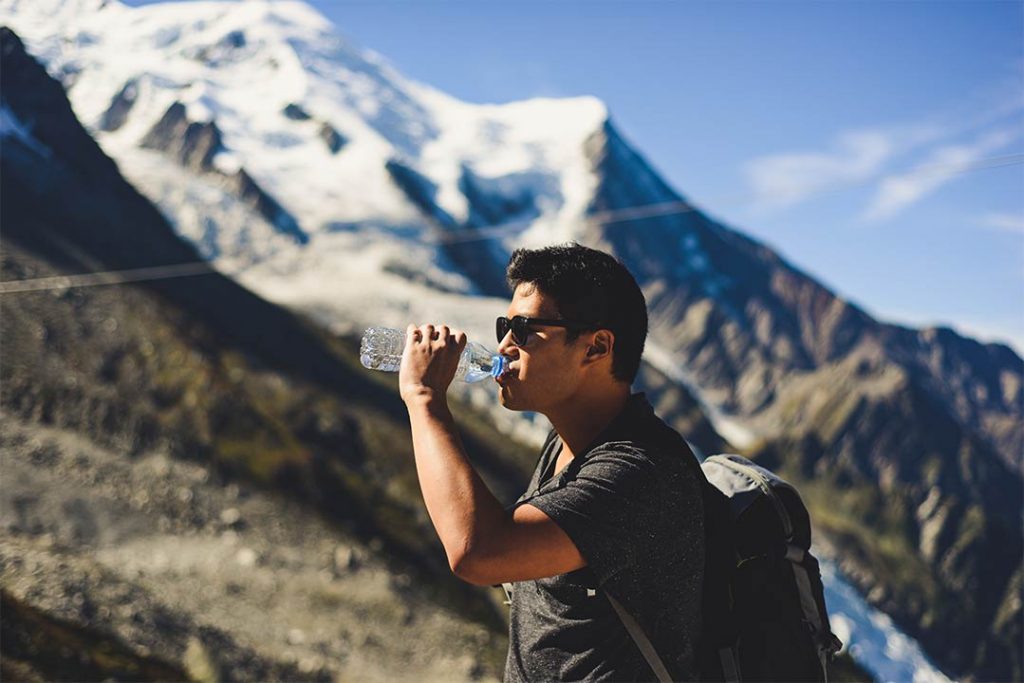 The body gets dehydrated at a higher elevation. So, carry a bottle and sip in some water frequently even if you don't feel thirsty.
5. Slow and Steady Move
A trek to Everest Base Camp through the mountainous trail is nothing like a marathon. The Everest region is blessed with stunning landscapes and exquisite scenery.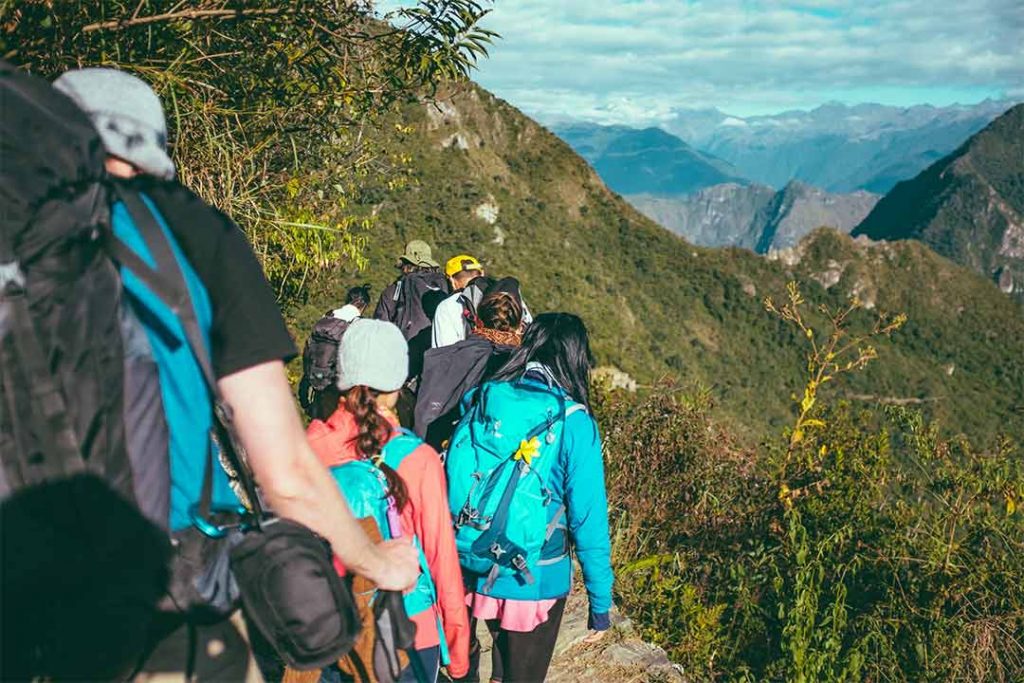 Try not to hurry and complete the trip fast, but focus on the scenic beauty of the stunning area and enjoy every step. Slow and steady steps can help you reduce the chances of altitude sickness.
6. Be Aware of AMS Symptoms
If you have a problem with breathing or with high altitudes, then you are prone to Everest Base Camp altitude sickness. The consequences of AMS may be life-threatening if you don't seek immediate actions. Prevention is better than cure.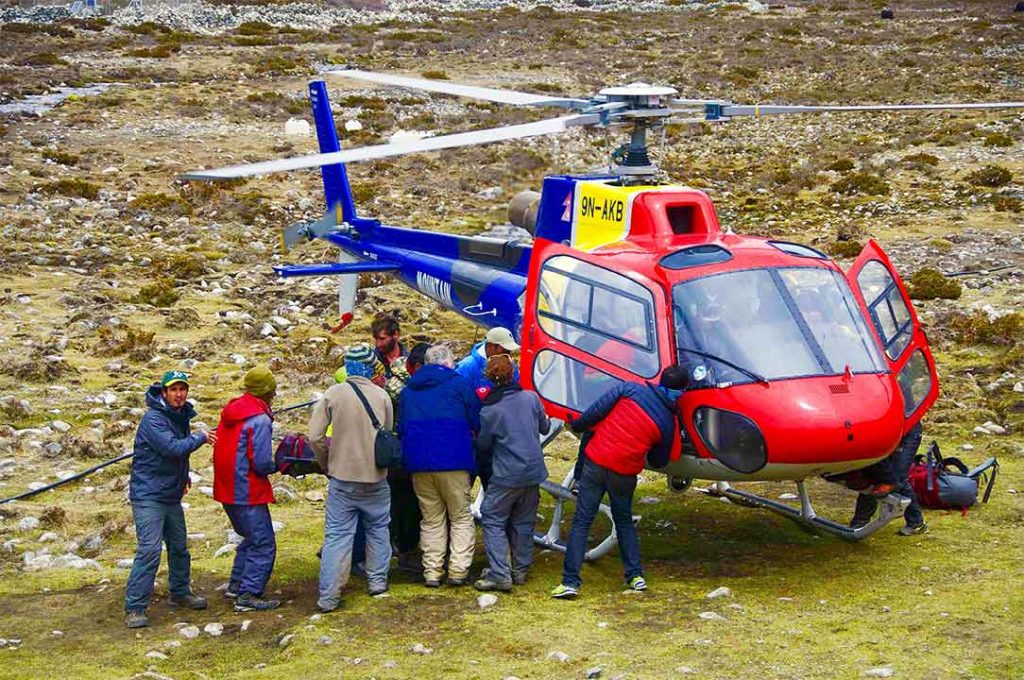 So, be careful with the early symptoms and also be informed about the cure. Watch out for common symptoms like breathing problems, nausea, headache, loss of appetite, fatigue, and loss of sleep among others.
7. Bring Some of Your Favorite Treats
For many people, it can be difficult to eat at high altitude. While walking long hours in the Himalayan region of Nepal, you will be burning lots of calories.
You need to replenish those calories if you want to be successful in the trek. So, pack some extra goodies in your bag before leaving for the trip. Carry anything from protein bars to peanut butter and a packet of your favorite sweets.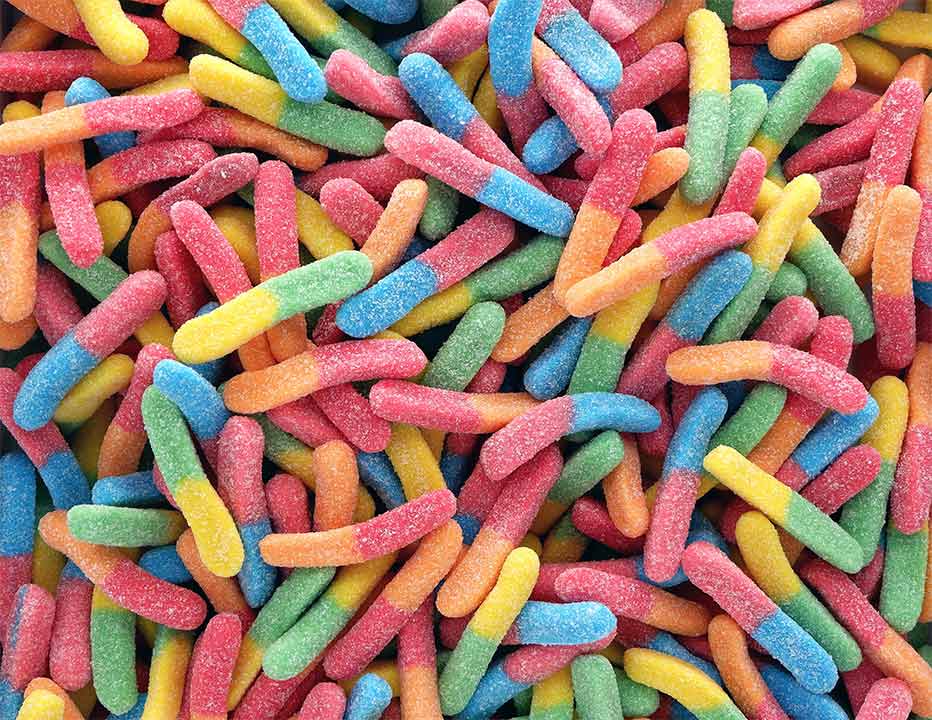 But, don't think that you will not get enough food to eat in the mountains. In fact, you will be overwhelmed by the varieties of foods on every meal on your lodges. Despite having plenty of food to choose from, your tummy may have a hard time to keep up with the altitude.
You may not want to carry the unnecessary load to the mountain, but a little treat to yourself during the walk or when you need it the most may help you.
8. Avoid direct sunlight as much as possible
The higher you go, the lower is the level of UV protection. The sun can be brutal in some days on the trail causing skin irritation, which is one of the leading causes of skin cancer.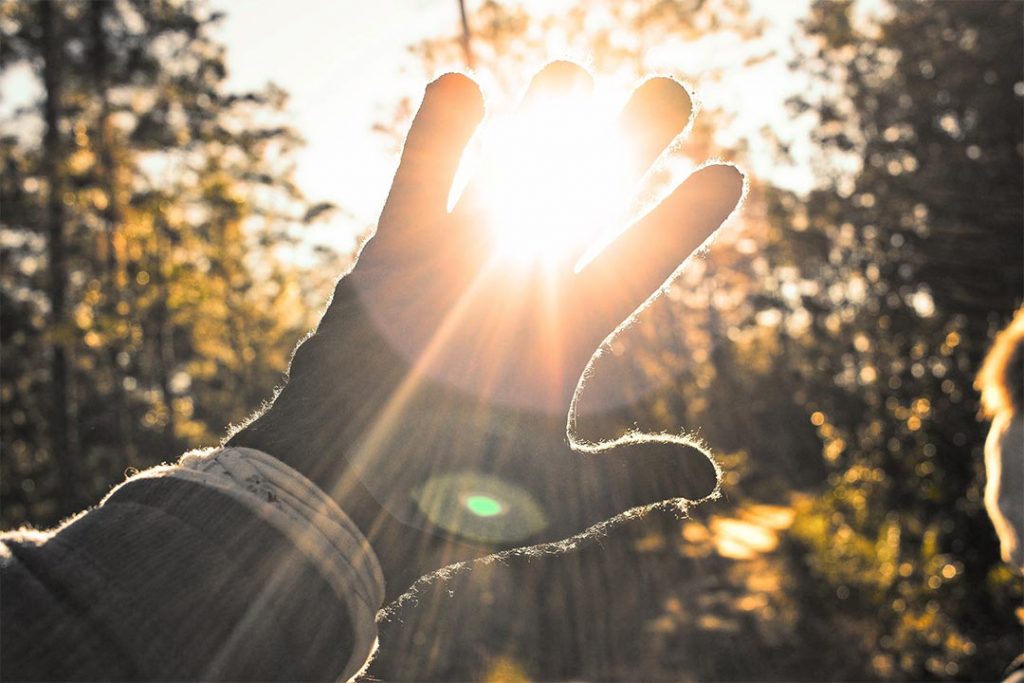 It's advisable to cover yourself to avoid harmful UV radiation. The sun hat and sunscreen are helpful to avoid getting a sunburn. Thus, it improves the chance of successful completion of your trip.
9. Take some treats for local kids
While trekking to Everest Base Camp, you will often be walking through local villages. The children of the villages are very grateful for any gifts that you bring for them, be it large or small.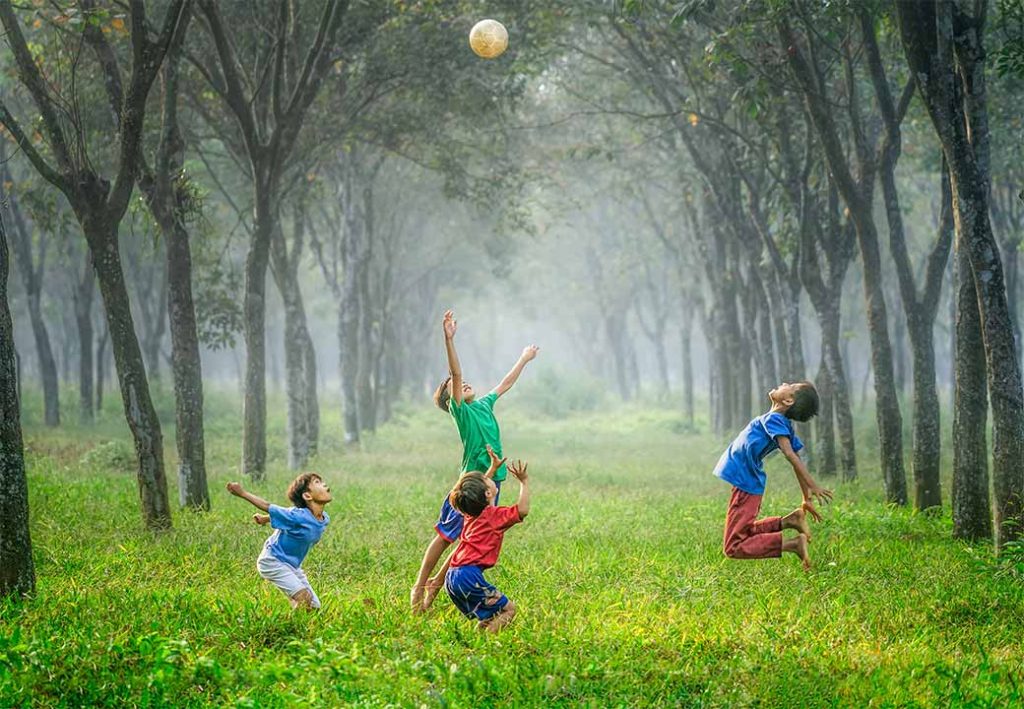 If you have extra space, we recommend you carry pencils, pens, notebooks, crayons or small toys. Anything educational or playing thing is really worth. You may also give them some sweets or chocolates.
10. Make sure to enjoy the trip
It is the most important thing you need to keep in your mind throughout the trek. You are on vacation, relax with an open mind and enjoy yourself.
Generally, you walk around four to six hours a day except for a few longer days, means you have plenty of spare time. You might have planned the journey to get yourself relaxed from the exhaustion of everyday life.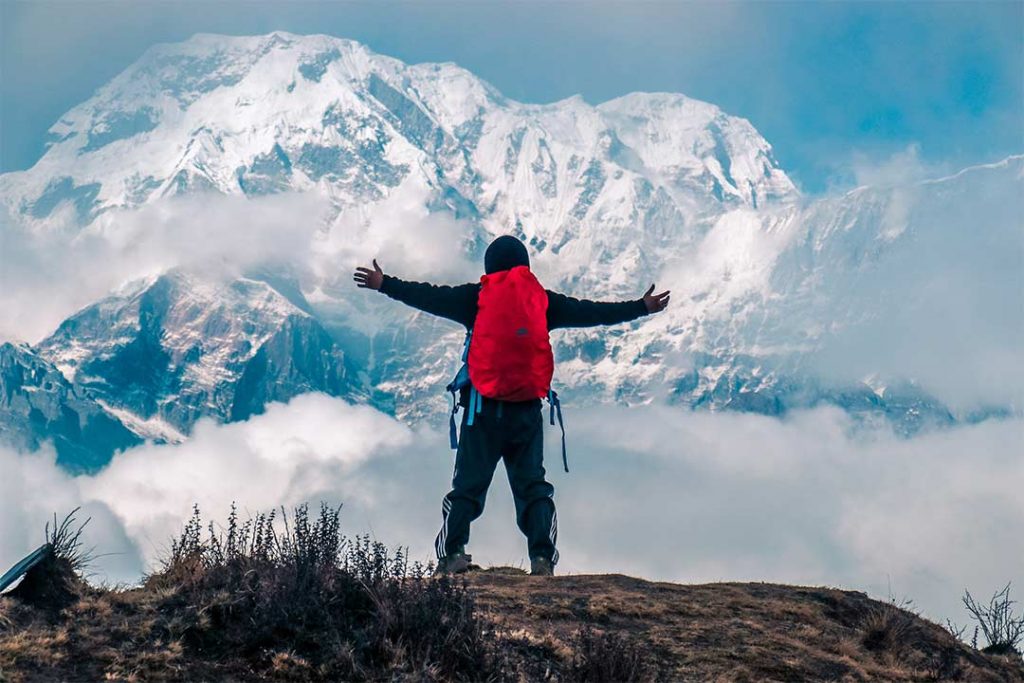 So, with positive feelings, invest your every minute to enjoy the beauty of the place and interact with the locals. Keep in mind, you are entering the region with a very different environment and vast cultural differences. So, it's a golden opportunity to learn and experience diversity.
EBC Solo Trek
Everest Base Camp trek is the most amazing time you spend on your vacation. The journey full of incredible scenery, unique history, and amazing people, is also the hardest trek in Nepal. However, if done with the right preparation, it can be easily done independently.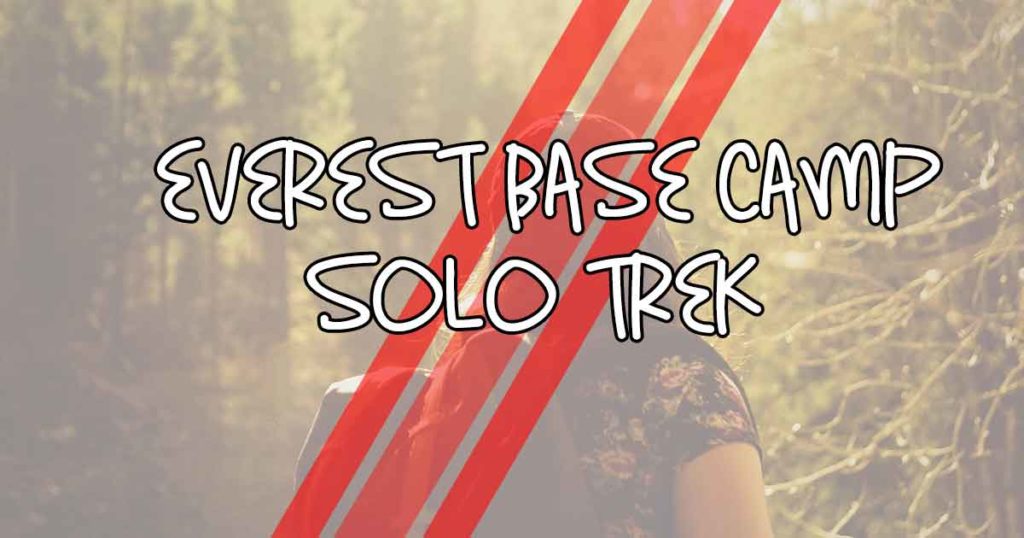 Advantages of Solo Trek
Trekking is all about exploring the beautiful natural environment and finding peace while delving into the incredible sceneries. Everest Base Camp Trek alone can be enjoyable and adventurous.
You will get to see the place as much time as you want. There will be no time restriction and solo trekking will award with freedom, moving on your own pace, taking a lot of photos and videos as there is no fixed itinerary to bind you. Your holiday will be like you want.
Disadvantages of Solo Trek
Everything has its pros and cons. The major disadvantage of Everest Base Camp solo trek is lack of communication and less knowledge of the surrounding arena. There is a high chance of being harassed or looted.
The difference in language can hamper a lot in your interaction with local people. You may deviate from the right path, and it will be time-consuming. Hotel and lodges will also not trust you, and you may face problems in food and accommodation. There's a high chance that you fall sick in the mountain region.
Everest Base Camp Trek Map
A map is the most significant thing you need to carry along any treks. You can even embark on a solo trip with a reliable and updated map with detailed trail route to the lap of Mount Everest.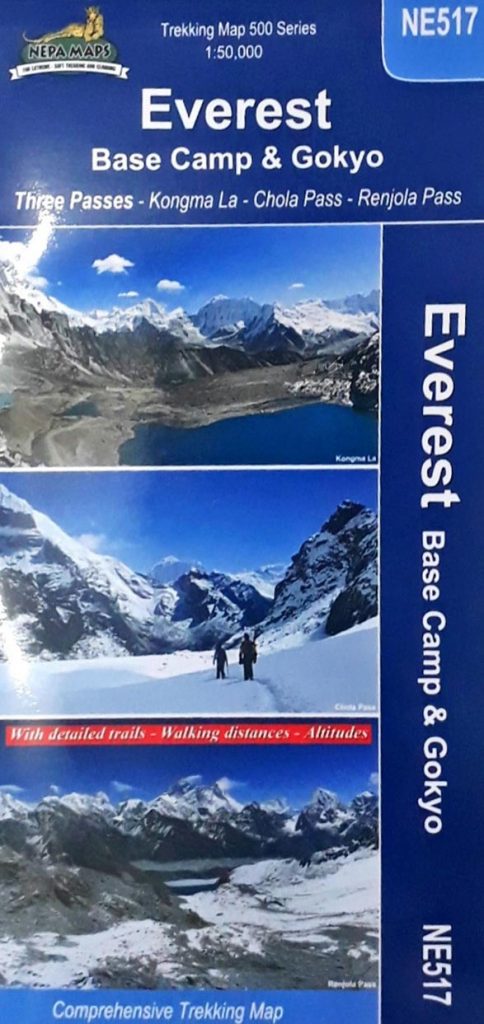 Apart from regular Lukla to Everest Base Camp trek route, there are also several other itineraries in Solukhumbu. You can take up the challenge through the new trail. If you have the proper knowledge of maps, there is less chance of getting lost in the ridges and forests.
EBC Trek Gear List
Packing bags for the trek is somehow difficult. Considering the weather condition and the weight you can carry, you should be careful about packing your stuff most needed only. The average weight recommended is 15 to 20 kg.
You can manage your backpack considering your capacity as heavyweight can make you tired soon enough and you will lose the enjoyment of the trek. Here is the most recommended equipment for Everest Base Camp Trek:
Sturdy trekking boots
Trekking shirt (long sleeve), trousers (waterproof) and shorts
Pair of thermal, fleece pants and sweater
5-6 pairs of breathable underwear
Baselayer
Fleece jacket, insulated jacket, down jacket (waterproof)
5-6 pairs of socks
Beanie, gloves, neck buff
Water bottle, water purification pills
Sunscreen, sun hat, sunglasses, lip balm, lotions
Sleeping bag
Camera gear and electronics, power bank
Headlight
First aid kit (General Medications)
Necessary Permits for Everest Base Camp Trekking
Everyone, other than Nepalese needs trekking permits. EBC Trek booking can be done through a registered Everest Base Camp trek agency, they will take care of all necessary permits for you.
If you aren't trekking with a trekking agency, you'll have to obtain all the permits yourself from Kathmandu. To get all the necessary permits, the most important document is your passport with at least six months validity.
1. TIMS Card
A TIMS card can be obtained from the Nepal Tourism Board in Kathmandu at the cost of 20 USD. Remember to take along two passport-sized photos with Passport photocopy.
These days, you don't need a TIMS card for trekking in the Everest Region, but it is still valid in other trekking regions of Nepal.
The new local permit system is enforced, and you can issue it only in Lukla at 20 USD. This entry permit will cost the same amount for both organized and individual independent trekkers.
2. Sagarmatha National Park Entry Permit
You can obtain Sagarmatha National Park Entry Permit at the Nepal Tourism Board in Kathmandu or in National Park Entrance HQ in Monjo. The cost required for the permit is 30 USD. You don't need a photo for this permit.
3. Additional Permit for Jiri to EBC Trek
If you choose Jiri to EBC trek, you need a Gaurishankar Conservation Area Project Permit. We recommend you to issue the permit in Kathmandu at 20 USD. You can also get it in Shivalaya, near Jiri, but the cost will be double. Two passport-sized photographs are required for this permit.
Finding a Travel Agency for EBC
Trekking to Everest Base Camp has been a great way to spend the holiday among many adventure lovers. But, choosing the best trekking agency has been the most difficult job. There are numbers of registered trekking companies in Nepal.
As the experience of your trip depends on the travel agency, you need to be very critical while deciding the trekking agency.
Before looking for an Everest Base Camp trek agency, first, be sure of what else you expect from the trip. For most of the trekkers, think about the budget, the level of comfort, types of hotel, no of days for the trek and travel guide.
Decide what are your priorities and what you wish to avoid is the most important before choosing the trekking agency in Nepal.
It is essential to know if your trekking agency is authorized or not. To run the trekking agency they should be registered with Nepal Government, Nepal Tourism Board(NTB) and Trekking Agencies' Association of Nepal(TAAN).
It's important for a trekking agency to register in Nepal Mountaineering Association to offer climbing. You can check the list of reliable agencies via TAAN's website.
The clientele review in any of the trekking website may give you the important basis about the reliability of the agency. Though the trekking routes are much similar, the costs may vary between the agencies.
Don't go for the cheapest cost of the trek, what matters the most is if the facilities provided by the agency matches your need or not. The longer an agency has been servicing the trekkers, the high is the chance that they offer better service. Sometimes, choosing a new agency opened by an experienced trekker or guide can be a good option.
It is good to know about the safety measures they provide in case of an emergency. Check their past work if possible. How they are operating with the clients.
Hiring a Guide to Everest Base Camp Trek
Guides are the most essential factors that help to fulfill your dream to reach your destination. Make sure the guide that your travel agency provides you have valid guide certificates to assure your guide's expertise to assist you through the trip. It will be better if you choose a guide who can speak multiple languages.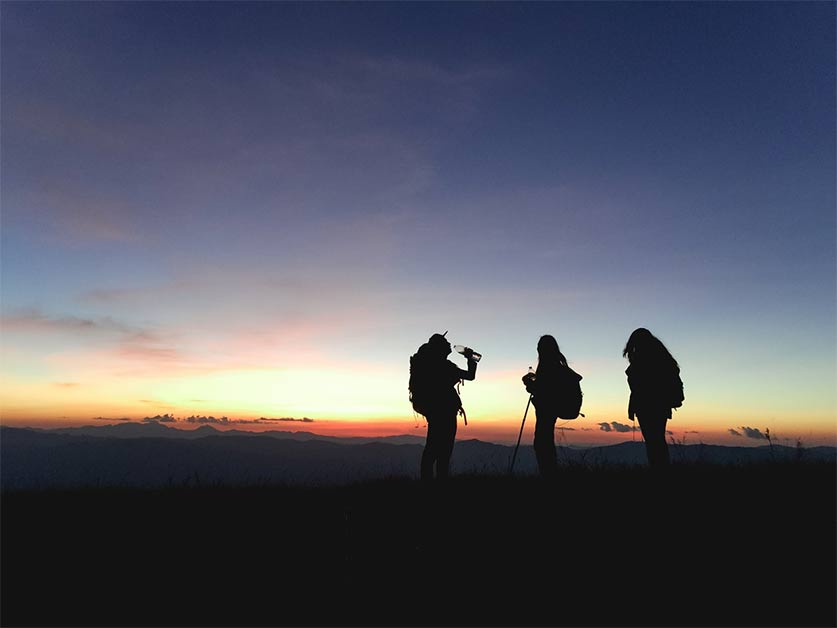 Besides guiding you in trekking trails, the biggest help travel guide offer is helping you understand the local community. If you have luggage then it is good to hire a porter, that helps to get relief for a long day trek.
They also can help to choose the best food available in the region. The authorized travel agencies in Nepal can help you provide the facilities of licensed and experienced guides and porters.
Everest Base Camp Trek packing list for a Female Travelers
Summiting the Everest Base Camp is not a cakewalk. So, to make it easy for you, we have assembled the things needed to reach the Everest Base Camp successfully. Here are the things you will need to carry while trekking in the Everest region.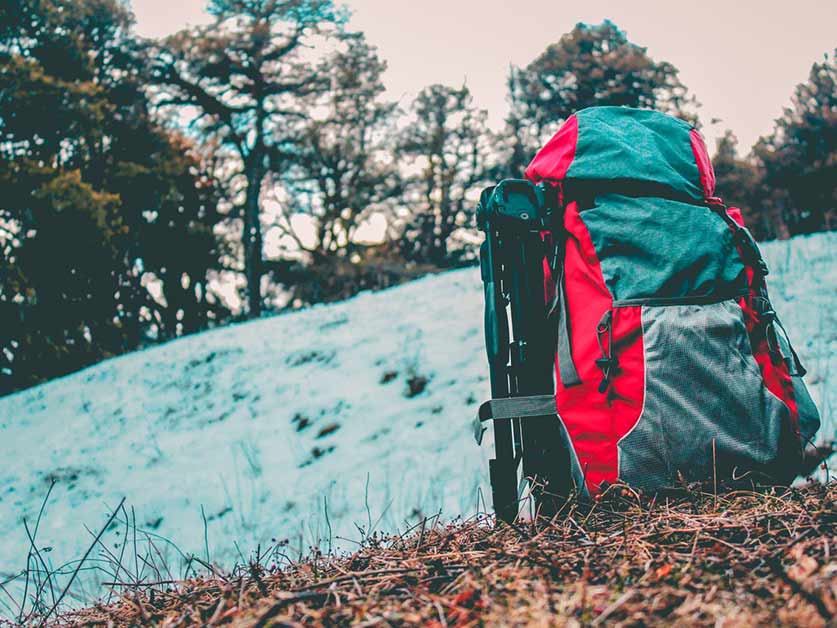 Clothes
2 pair of comfortable and convertible trousers. You can convert it into shorts when needed.
Full sleeved warm t-shirt and half-sleeve t-shirt
2 pair of padded trek socks, cool-max trekking socks and lining socks
Breathable underpants
Pair of comfortable sport bra
Long Johns
Down trousers to keep you warm
Trekking boots
 Hiking sandals
A pair of down shoe
Windproof jacket
Waterproof trousers
Pair of windproof and Lining gloves
Down Jacket
Scarf
Medications
Blister plasters for feet
Diamox tablets to prevent Acute Mountain Sickness
Diarrhea tablets
First Aid box
Water purification tablets
Gear
Trekking poles to climb and descend the steep slop easily
Head torch to trek in dark and to go to the toilet at night
A warm sleeping bag and sleeping bag liner
Rucksack
Sun and snow glasses
Water bottle
Waterproof sack to keep your gadgets safe
Gaiters
Toiletries
Sunscreen cream
Hand Sanitizer
Shampoo
Talcum powder
Travel wash
Face masks
Lip balm to prevent dry lip
Tampons or sanitary pads
Frequently Asked Questions
Here are Everest Base Camp Trek FAQs commonly asked by our visitors so before ending this long article we are going to write about it.
Where is Everest Base Camp?
The highest peak in the world, Mt. Everest sits on the border of Nepal and Tibet. The mountain lies in the Everest region. Everest region is located in eastern Nepal, 160.51 kilometers away from Kathmandu, the capital city. The region is rich in both culture and nature.
What is the elevation of Everest Base Camp?
The highest mountain in the world, Mt. Everest is currently measured at 8,848 meters above the sea level which was 8,840 meters when measured for the first time in 1956.
The South Everest Base Camp sits at an elevation of 5,364 meters whereas North Base Camp is at 5,150 meters. To reach the summit of South Base Camp, follow the routes available in Nepal whereas North Base Camp is accessible through Tibet only.
How high is Everest Base Camp in comparison to another base camp?
Everest Base Camp, at an altitude of 5,364 meters is one of the most popular areas for trekking. Though Nepal has a number of trekking routes leading to the base camp of diverse mountains, the experience and altitude we achieve in Everest Base Camp are unparalleled.
Many popular peaks in the world are less higher than Everest Base Camp, for example, Kilimanjaro is 4900 meters and Mount McClintock is just 3,490 meters high.
How long is Everest Base Camp?
The distance from Lukla to Everest Base Camp is 62 kilometers. You will have to walk for 5 to 9 hours every day to complete the trek in 9 to 10 days.
How long does it take to walk to Mt. Everest Base Camp?
The days needed to reach the base camp varies depending upon the route. If you choose to climb the Everest Base Camp from Jiri, it will take you 23 to 25 days to complete the trek whereas, from Lukla, it will take you around 14 to 16 days.
How to get to Everest Base Camp?
If you want to take a long route from Jiri, you can drive to Jiri from Kathmandu and begin the trek with the help of guides, however, if you want to climb from Lukla, you will have to fly to Lukla from Kathmandu. Porters will carry your belongings and guides will take proper care of you throughout the trek.
Where is Base Camp in Mt. Everest?
The Everest Base Camp is located a few meters away from Gorakshep, a small settlement below Mt. Pumori and Kala Patthar.
How much does it cost to trek to Everest Base Camp?
There are various Everest Base Camp trekking packages. The cost of EBC treks includes the price of flights, food, accommodation, insurance, gear and cost of hiring a guide and other.
The flight from Kathmandu to Lukla costs around $177. If you choose EBC trek via Jiri, you won't have to bear the cost of the flight. You can have various options for accommodation. The tea houses along the trekking trail are quite cheap, but you can also find some luxurious hotels on the side of small tea shops.
The accommodation in EBC trek depends on the facilities you choose. Keep in mind, the higher you go, the higher will be the cost of accommodation.
The cost of the permit to Everest region cost is different according to the nationality. Likewise, the prices of guides and porters range from $20 to $40 per day.
There may be some miscellaneous expenses like giving out some amount to the locals, tipping guides and porters and others.
Mostly, the cost of the EBC Trekking package starts from $900 and may cost up to $1500 according to the package you choose and how long is your trip. The cost covers your accommodation, breakfast, lunch and dinner, and your flights.
The package cost doesn't cover the expenses like bottled water, wifi in the guesthouses and electricity to charge your phone, camera and power bank.
Is there WiFi on Everest Base Camp Trek?
Yes. There are only two free hotspots along the EBC trek trail, at a bakery in Namche Bazaar and Starbucks in Lukla. It costs anywhere between $3 to $10 in the guesthouses. Wifi connection may be poor during the peak hour.
But, we recommend you to buy Ncell sim before going on the trip as Ncell works at 50% of the guesthouses. Since 2010, there has been 3G connectivity on the Everest Base Camp Trek for Ncell network.
How difficult is Everest base camp trek?
EBC trek is the most popular trek in Nepal, with around 30,000 tourists visiting each year. The name alone conjures that the trek to the soaring peaks and high altitudes may be difficult enough.
So how safe is Everest Base Camp trek?
Well, this is one of the frequently asked questions. Only a handful of people make it to the top of the Mount Everest each year, and most of the people trek up to the base camp.
Except using the helicopter, the only way you get to the base camp is walking through the Khumbu valley from Lukla. Regardless of the increasing altitudes, the journey is achievable to the one who is physically and mentally sound.
However, there are certain factors you need to consider before planning your trekking. You need to acclimatize properly to avoid AMS. Don't take the altitude sickness lightly as it can be acute sometimes.
Can you trek to Everest base camp on your own?
EBC trek is achievable independently or in the group. This trek planning can be a lot of work from all necessary permits, and accommodations to transportation and a lot of logistics to consider before and during your trek.
Costing for everything can be less if you are in a group and there won't be any problem for interaction with the locals. On the contrary, one of the biggest benefits of going on the trip on your own is you can have enough time for viewing scenes and capturing photos.
How much food is required on Everest base camp trek?
As with any trek in a new place, food plays a big role in learning the culture of the region. Because the region is remote and all food has to be carried up to the villages either by porter or by yaks, most meals tend to be made up of non-perishable ingredients.
Cereals, rice, and grains will form the staple of most dishes. Most of the local tea houses serve lentil soup, which is commonly called "dal" for lunch and dinner. You are likely to be offered the typical Nepali food, dal, and Bhat (rice).
But in the case of meat, freshness can't be guaranteed as everything is carried from lower altitudes by yaks and slaughtering of animals is prohibited in the area by locals. Porridge, cereal, and toast are more common in the breakfast menu.
Conclusion
Hope you liked our Everest Base Camp Trek Complete Guide. Now, you can pack your bag and get ready for EBC Trekking, one of the most beautiful trekking destination. Plan your next holiday to visit Nepal.
Love this Post? Pin it for Later