This article will cover a smart guide for female travelers to Nepal. You will find this practical guide for females while visiting Nepal. We are going to share smart tips for choosing a dress code that you are going to wear.
As we can say, Nepal is a safe place for any type of female traveler. Although speaking of the fact we would like to caution the female travelers who are willing to explore Nepal.
We know that each country has its own cultures, languages, lifestyle, etc.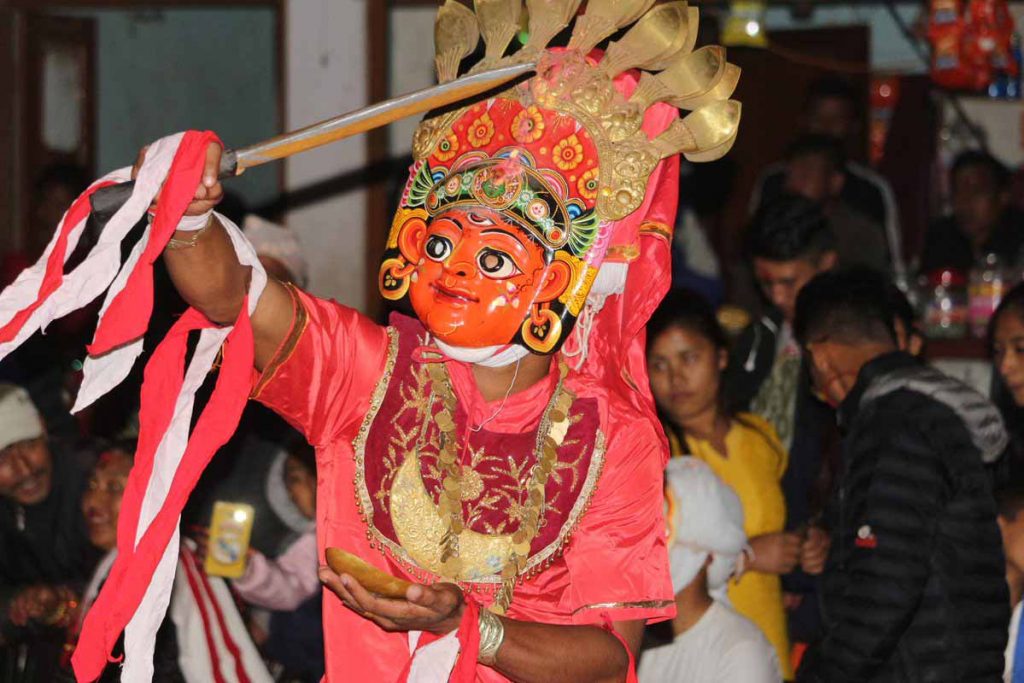 Some people have a bad perception of western civilization because of the movies or videos they have seen.
Considering this aspect, we advise female travelers to apply the dress that applies to the place that they are traveling to.
Dresses that cover the shoulders & thigh would be the perfect choice which will not expose under the neck & top than a knee.
Safety should always be your priority, and you should travel or trek keeping that in your mind. The first thing is that you should always take care of yourself.
For possible sexual harassment or any kind of similar activities, we recommend female travelers return quickly to their accommodation rather than staying a long night out.
Safety Measures for Male & Female Travelers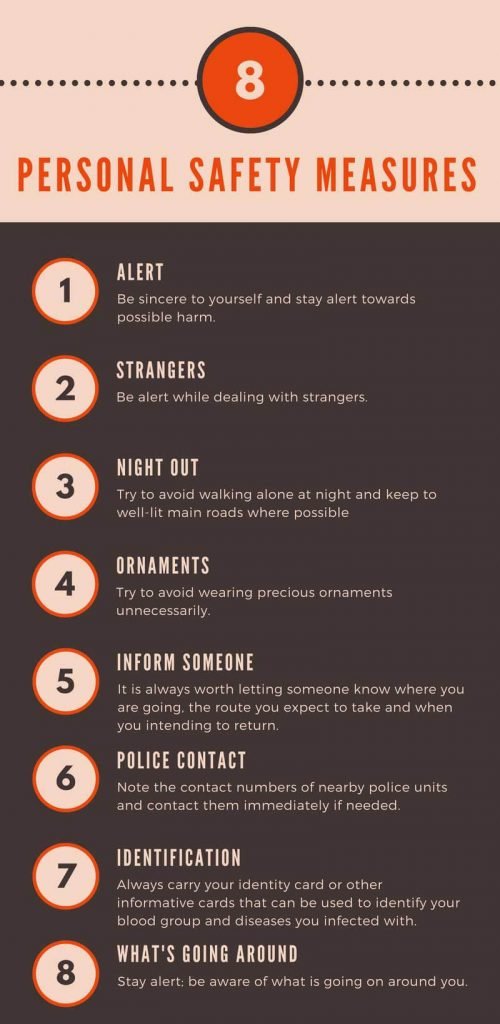 1. Alert
One of the biggest fears people usually have while traveling alone is being mugged or robbed. Government authorities always warn travelers and tourists to be alert to possible harm and scams.
While traveling overseas and single women are always told that if they are ever in trouble. They should find help, particularly from security guards or police officers.
2. Strangers
Strangers might seem nice and sometimes they can be. But in some cases, they will turn out to be frauds who try to cheat you. One thing that I have learned is that be alert while dealing with strangers while traveling.
3. Night Out
Night travel is one of the main reasons people fail to reach their destination. So, if you need to travel at night, try to avoid walking alone at night. Keep to well-lit main roads where possible while traveling.
4. Ornaments
Wearing precious ornaments is something that most girls do – they have a lot of beauty products. They adorn themselves with fancy jewelry.
But wearing too many jewels while on travel may attract thieves and you would end up losing your ornaments. It may even be regarded as a foolish thing to do.
5. Inform Someone
You need to be honest about where you are going, why you are going there, and for how long. The other person will have less cause to be worried if they know more about the plans.
If you are expecting to be back anytime before a certain date, explain this too. If possible in your explanation, you should also share how you plan to get there and your destination.
Remember the other party is likely worrying about you so give them peace in their minds.
6. Police Contact
While traveling in foreign countries, make sure to keep emergency numbers handy at all times. At times, you may face language barriers and your call needs to be directed to the right units immediately.
You can even save their numbers directly on your cell phones so that you don't have to worry about it while traveling.
7. Identification
The first thing you should always carry when traveling is your identity card. Aside from this, you should also consider bringing other informative cards to help identify your blood group and the diseases that you've been infected with.
You can bring an allergy card, physician prescription card, health insurance card, or vaccination certificate. These informative cards are very useful during emergencies.
8. What's Going Around
When you start traveling, you should always stay alert and aware of your surroundings. Things happen when you are least expected.
Take note of each and everything that surrounds you. After a few days, you will be able to memorize your surroundings. Eventually, you will have it in a hundredth of a second to respond to certain situations.
Know More About: Best Season to Visit Nepal
Is Nepal Safe for Female Travellers?
Nepal is an entirely safe place compared to any other country in the world. I haven't heard of any severe crimes against tourists in recent years.
As we can see many solo female travelers trekking alone or with their guide. By that, you can assume that Nepal is a secure place to visit.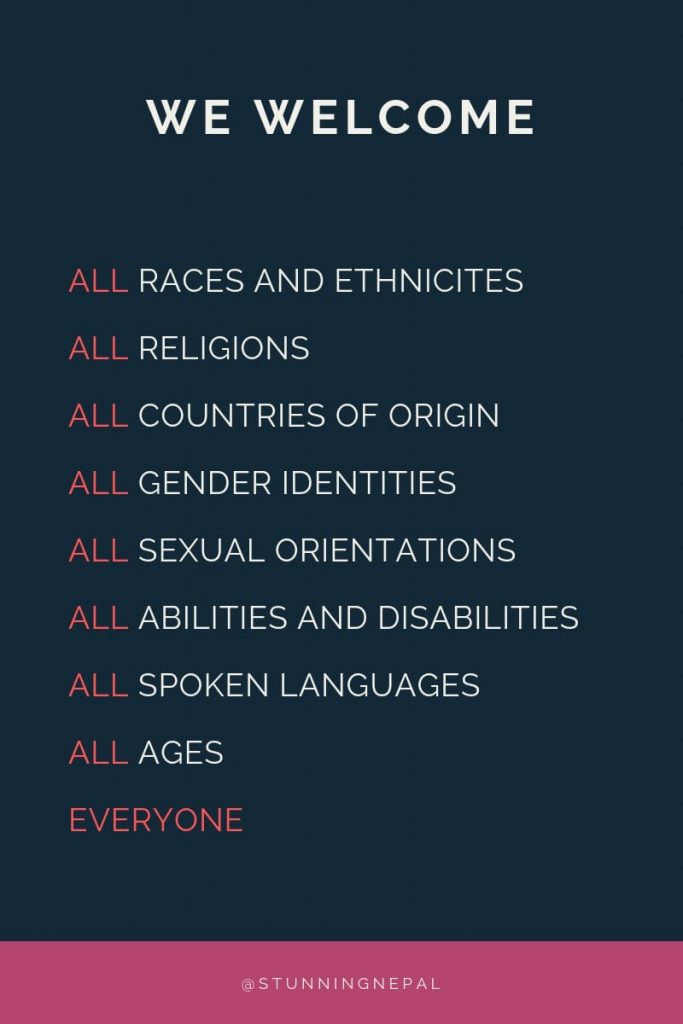 Personally, I recommend you to travel with a guide for trekking purposes. We have some news of tourists missing while trekking in Nepal. Those missing people are solo travelers who usually avoid a Nepali Guide.
Moreover, especially for female travelers pick a guide, spend some money, and don't be that much greedy as Nepalese think that tourists are wealthy.
Besides, you need to carry small amounts of money, change your currency to local currency, and use credit cards when available.
While leaving the hotel for trekking, lock your room and check twice if you have closed the windows correctly.
Frequently Asked Questions
Is Nepal safe for female Travellers?
Yes, Nepal is totally safe for female Travellers. Nepal is safe compared to any other country.
How dangerous is Kathmandu?
The Capital City of Nepal, Kathmandu is one of the best and safest places on Earth. But for your safety measure, it is best if you avoid Nightlife in Kathmandu.
How can a girl travel alone?
Solo Female Travellers need to plan before traveling to new places, they should have proper knowledge about the places. Carry a Map. Do not eat anything given by strangers. Carry the necessary documents. Do not go for a night out alone.
Conclusion
At last, you can hire female guides if possible otherwise male guides too are available. For security purposes, keep the contact number of the Tourist Police.
Nepal Tourist Police: Tourist Police
We hope you understand well the meaning of this post & guide.
Best of Luck !!!
Love this Post? PIN Me!!!