Weather is one of the critical factors to look after before traveling anywhere. so, learn about Langtang Valley Weather and the best time to trek Langtang. Moreover, when you land in Kathmandu (1400 meters), you may find a diverse climate, and it varies as the elevation changes.
Langtang Valley Weather
Here, we are going to look after the weather conditions and the best time to visit Nepal for trekking. If you are considering trekking around Langtang Valley then you need to know more about the weather and temperature so that you can prepare all the things beforehand.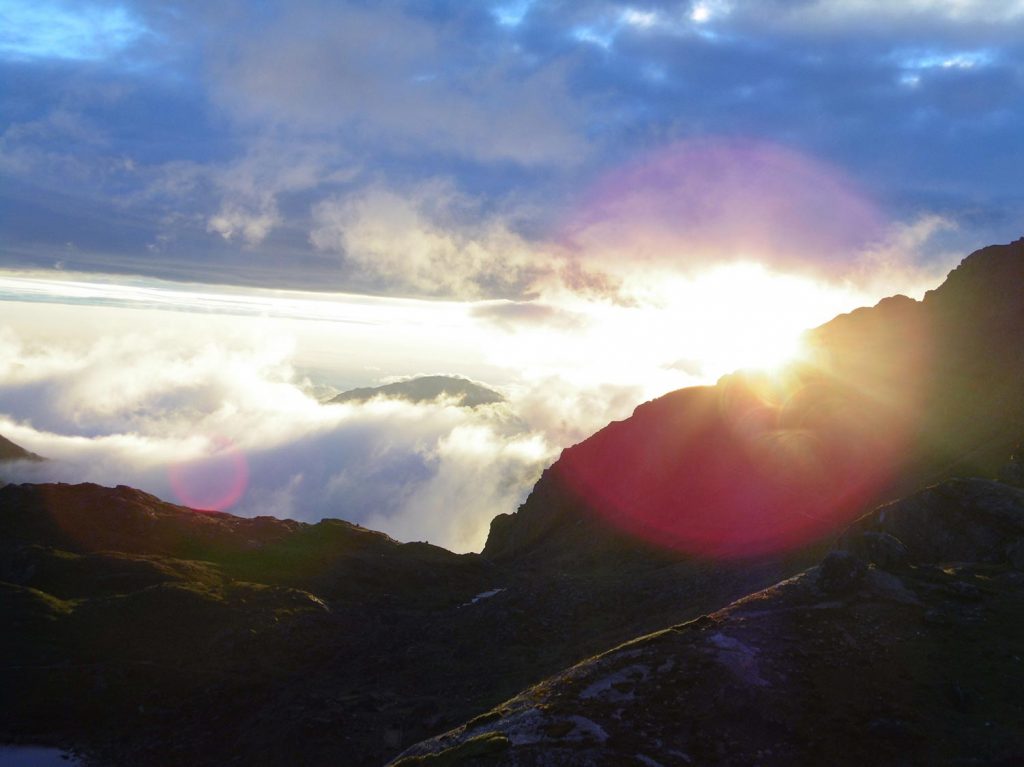 I recommend you to trek during the best seasons so that you can explore and enjoy every second of your vacation to Nepal.
Also Read: Langtang Valley Trek – An Ultimate Guide
Best Season for Langtang Trek
Nepal has its own six climatic seasons. We called Season as Ritu, and namely, they are Basanta, Grishma, Barsha, Sharad, Hemanta, and, Shishir Ritu.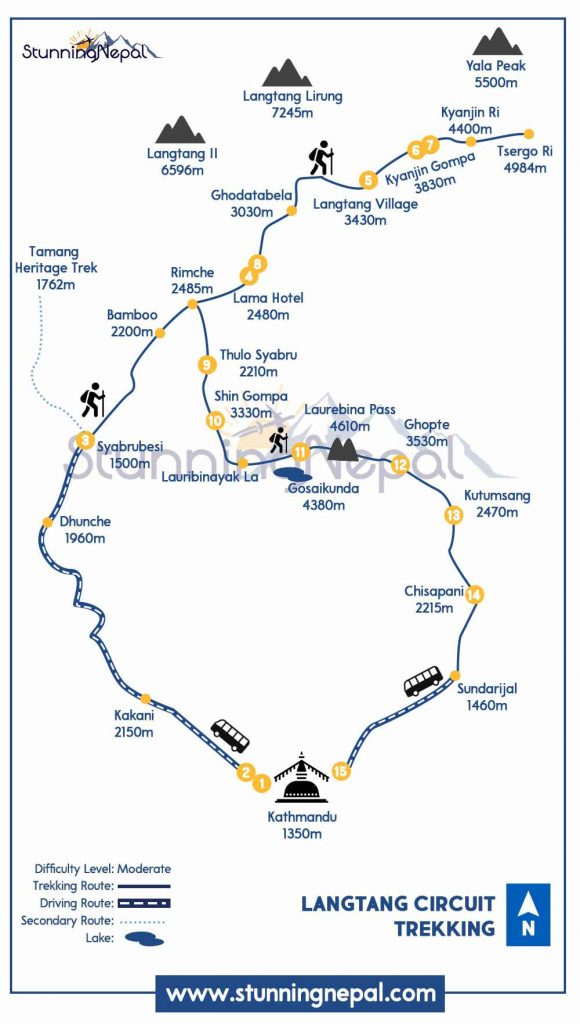 January & February
Generally, Winter Season starts from Mid January so the weather will be cold and the mountain areas will have heavy snowfall which leads to extreme freezing temperatures. This is not the best time of the year for trekking.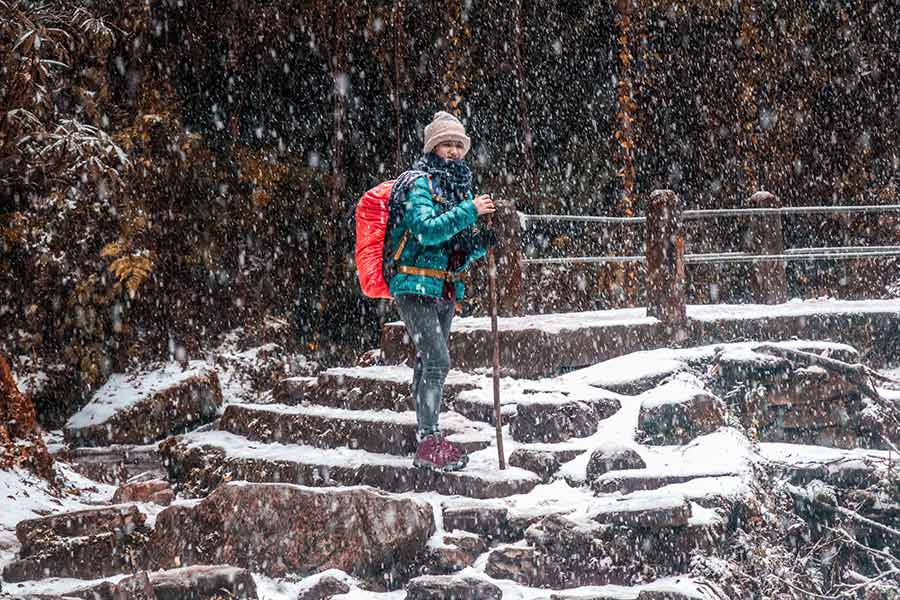 March & April for Langtang Valley Trek
If you want to enjoy the Langtang valley trek, then this is the perfect time to pack your bag for trekking. The weather is almost pleasant, and you can see the picturesque views of Langtang II and Langtang Lirung.
May & June
The two months of the year, May and June are also good months for trekking. Generally, you can enjoy the Langtang Trek before it started to rain. So, we recommend you plan your holiday for this month.
July & August
These two months are the months of rainfall. It is also not the best time to visit Langtang, and it is much risky to go trekking since the trekking route is dangerous to walk in and you may waste your time.
Also Read: Best Season to Visit Nepal
September & October – Best Season for Langtang Trek
As the Autumn season also known as Sharad Ritu lies between Mid-September to Mid-November so this is the perfect season for Langtang Valley Trek. In this season you can find travelers everywhere.
As this is a peak season and, generally at peak season, hotels, teahouses will be full, and it may be difficult to find accommodation. This season is also a season of the Nepalese Biggest Festival Dashain and Tihar.
November & December
The pre-winter season starts in Mid-November, and we called it Hemanta Ritu in Nepali. It is complicated to trek to the Langtang region. Usually, the weather at a higher elevation is harsh, and due to global warming, the weather is unpredictable.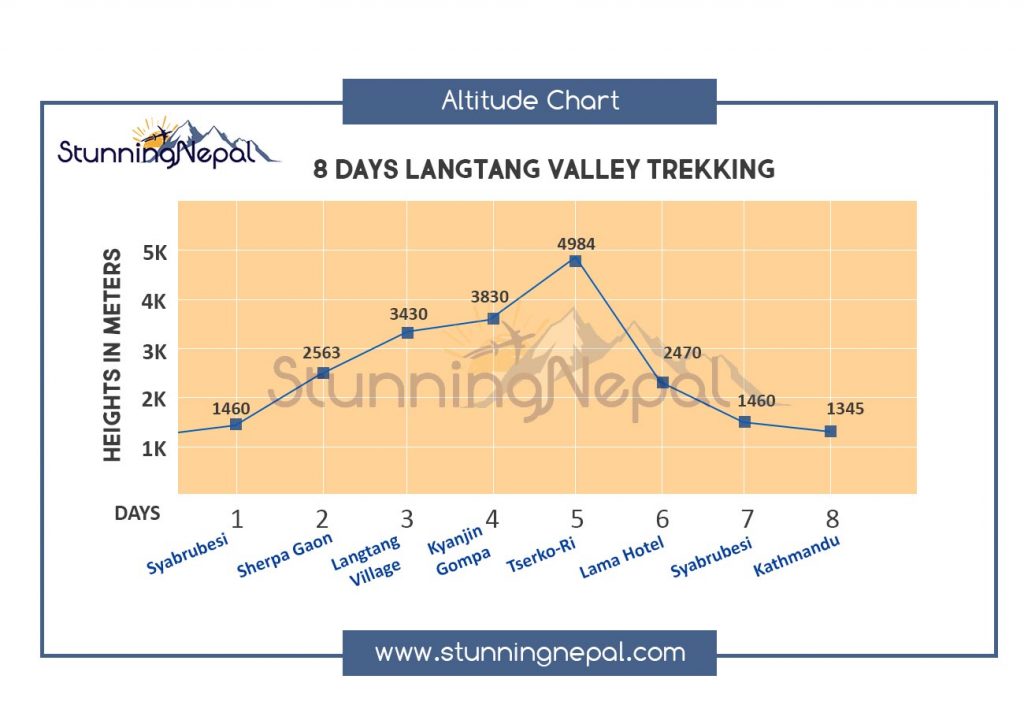 Bottom Line
The best season for trekking in Nepal is during Spring and Autumn Season. The sky is clear, the weather is pleasant for walking, and you will love nature. But due to global warming, there may be a slight difference in climatic seasons.
I hope after reading Langtang Valley Weather's guide, you know more about the best season for trekking to Langtang.
If you have any queries then feel free to comment below. I will respond as soon as possible.