There are tons of Mothers Day Wishes you can send to Mom, but finding the perfect one can be a challenge! To make it easier for you to find the perfect Mother's Day Wishes, greetings, and quotes, we have compiled some of the best.
The purpose of Mother's Day is to thank and honor the mothers in our lives. Let her know how much you care by taking a break from the daily grind.
We (Stunning Nepal) want to wish Happy Mothers Day to all the beautiful moms out there.
Let all your wishes come true through the joys of your life and the love of your heart.
Mothers Day Wishes in Nepali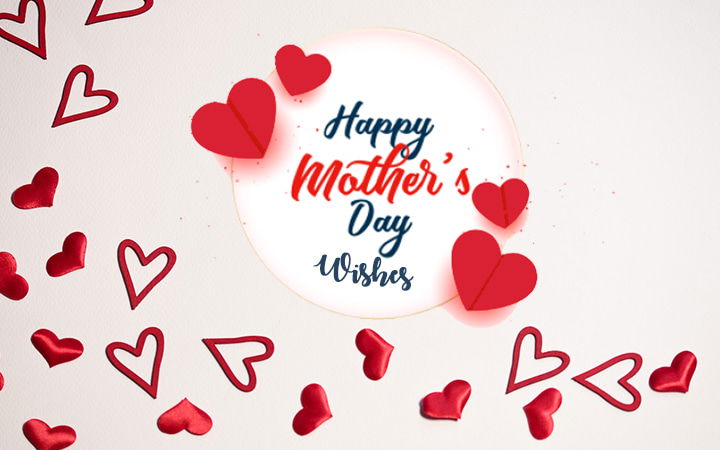 संसारको सबैभन्दा राम्रो आमालाई – म आशा गर्छु कि तपाइँको दिन तपाइँ जस्तै अद्भुत होस्!
तपाईं संसारमा सबै खुशीको हकदार हुनुहुन्छ, आमा र मलाई आशा छ कि तपाईंले यो मातातीर्थ औंसीमा सबै खुशी पाउनुहुनेछ!
म तपाईंलाई मेरो आमाको रूपमा पाएकोमा धेरै आभारी छु। मलाई आशा छ कि तपाईलाई थाहा छ म तपाईलाई कति माया गर्छु र तपाईले मेरो लागि गरेको सबै कुराको कदर गर्छु। मातातीर्थ औंसीको शुभकामना!
तपाईं जत्तिकै सुन्दर र विशेष होस्, आमाको मुख हेर्ने दिनको शुभकामना, आमा!
मलाई आशा छ कि तपाईंसँग आमाको दिन छ जुन तपाईं जस्तै सुन्दर छ, आमा! तपाईं यसको योग्य हुनुहुन्छ!
मैले सोध्न सक्ने सबैभन्दा राम्रो आमा भएकोमा धन्यवाद। म तिमीलाई धेरै माया गर्छु र म आशा गर्दछु कि तपाईंको मातातीर्थ औंसी दिवस जुन तपाईं जस्तै अद्भुत होस्!
तपाईं जस्तो संसारमा कोही छैन, आमा, र मलाई आशा छ कि तपाईंको जीवन तपाई जस्तो अद्वितीय र विशेष होस्!
मैले सोध्न सक्ने सबैभन्दा राम्री आमा तपाईं हुनुहुन्छ, र मलाई आशा छ कि तपाईंको आमाको दिन छ जुन तपाईं जस्तै अद्भूत छ!
म आशा गर्छु कि तपाईं जस्तो सुन्दर र अद्भुत आमाको दिन होस्, आमा! तपाईं यसको योग्य हुनुहुन्छ!
Mother's Day Wishes from Daughter
Happy Mother's Day to the most beautiful and special lady in my life! You are my everything my motivation, my role model, and my best companion. I am so thankful for everything you have done for me. I thank you from the bottom of my heart! I love you, Mom.
My deepest gratitude goes out to you for all you do for me.
As a mother and best friend, I am so grateful to have you.
There are no words to describe how much I love you.
Your constant presence has always meant a lot to me.
I'm fortunate to have you as a rock, protector, and confidant. There is nothing more I could ask for.
May your Mother's Day be filled with love and joy, surrounded by those you care about most.
Your happiness has brought so much joy to my life that you deserve all the happiness in the world.
The amount of things you've done for me will never be repaid in full, but I will do everything I can to repay you.
The things you've given me have exceeded my expectations, and I'm so grateful to you.
You are the most important person in my life. It would be impossible for me to wish for a better mother than you.
Also Read: Fathers Day Wishes – Buwa ko Mukh Herne Din
Mother's Day Gift Ideas in Nepal
No gifts can appreciate her but let's cheer by showing some appreciation. You can give your mom any of these gifts to make her feel special.
A Handwritten Card – Small babies offer handwritten cards made by them in their school. It is a simple and loveable gift where you can write heartfelt messages or wishes.
Flower – A bouquet of flowers can also be a great gift by thanking her for everything.
Dress – Dresses like Saree, Shoes, Sandals, etc. are the common items gifted to moms.
Sweets – Sweets are the common items most people love to gift their mothers. It is a mandatory item while celebrating mothers Day.
Jewelry – If you have a good budget then you can gift Jewelry items like earrings, necklaces, etc.
Frequently Asked Questions
How to Write Happy Mother's Day Wishes for All Moms?
Happy Mother's Day to all of the moms out there who are celebrating Aama ko Mukh Herne Din! You are all out of the world and also you do a lot not only for yourself but also for your families. Thank you for everything that you do, we appreciate it more than you know!
How can I make Mother's Day Wishes special?
There are many ways to make Mother's Day Wishes special. In Nepal, most sons and daughters gift sarees, sandals, and other favorite things moms love. Other than that you can take Mom out for a special treat.
How is Matatirtha Aunshi celebrated?
On Matatirtha Aunshi, son and daughter gather together in a mom's place to offer prayers for mom's long life. This is followed by bringing traditional Nepali dishes for Mom.
At the End
Here in Nepal, we call mothers day as Aama ko Mukh Herne Din. We (son and daughter) celebrate this Mata Tirtha Aunsi by thanking & appreciating her for everything, that she brings to our lives.
We hope this article has given you some inspiration on how to celebrate mothers Day this year.
If you have some of the best mothers Day wishes, celebrations & gift ideas then feel to comment below.