A Tihar Rangoli is a rangoli design made of different colors, flours, marigold flowers, and a few other ingredients. Along with these design tools, Diyo Lighting is used to decorate your rangoli layout patterns.
The design is then made on the ground mostly by children and females in Nepal during the celebration of the Deepawali festival which takes place in October or November (Ashwin or Kartik).
People usually create these kinds of rangoli at their homes or in front of temples to create an auspicious environment.
Tihar Festival in Nepal is one of the most celebrated festivals by Hindus. It is not only celebrated in Nepal but around the globe.
If you are celebrating this festival then you can send some of the tihar wishes to your brother or sister.
Best Tihar Rangoli Designs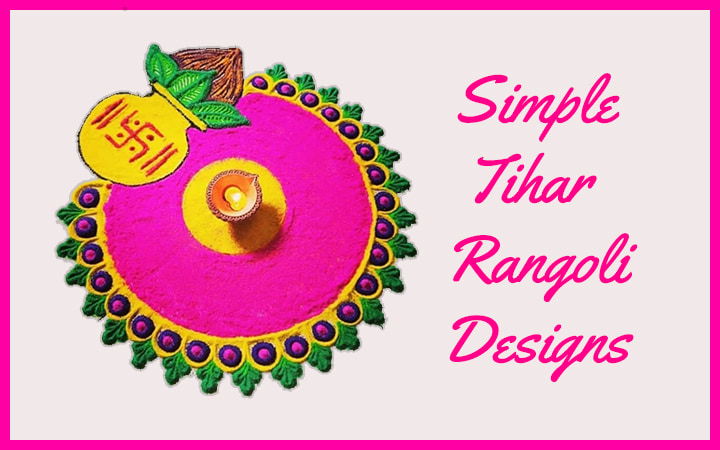 Here we are going to list some easy and somewhat difficult rangoli designs to draw or trace during this Tihar festival.
1. Easy Flower Rangoli Design for Tihar
Flower Rangoli are common designs you can see at Tihar Festival in Nepal. It is simple to design as tracing or drawing rangoli needs patience. You may need to try a dummy rangoli before drawing a real one.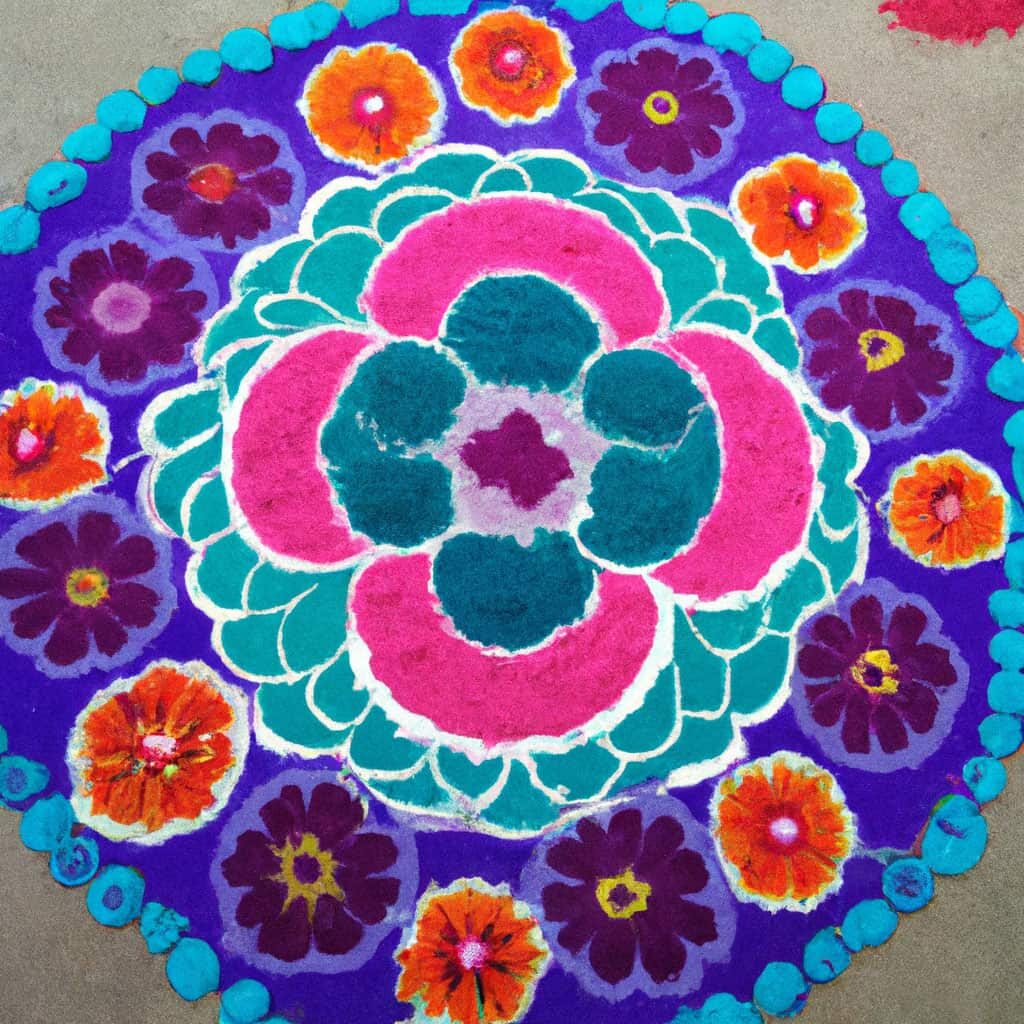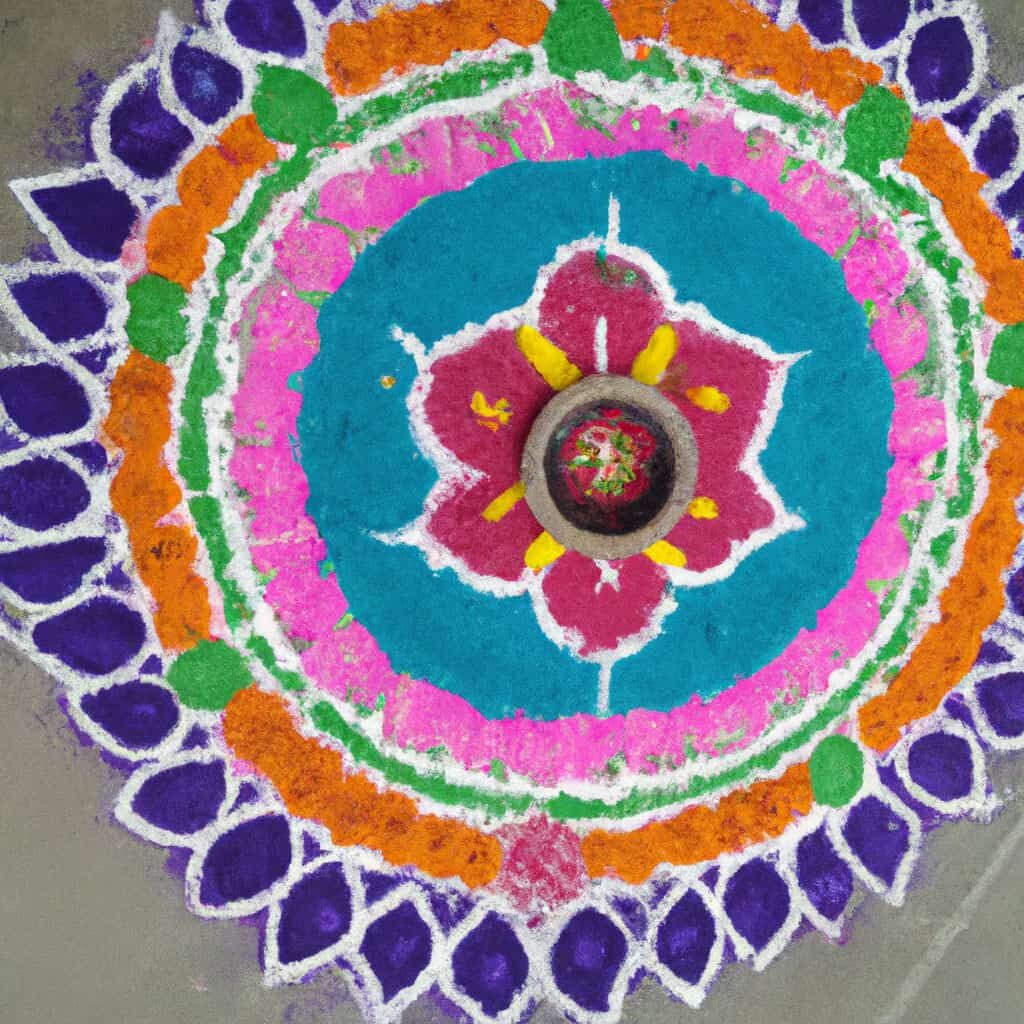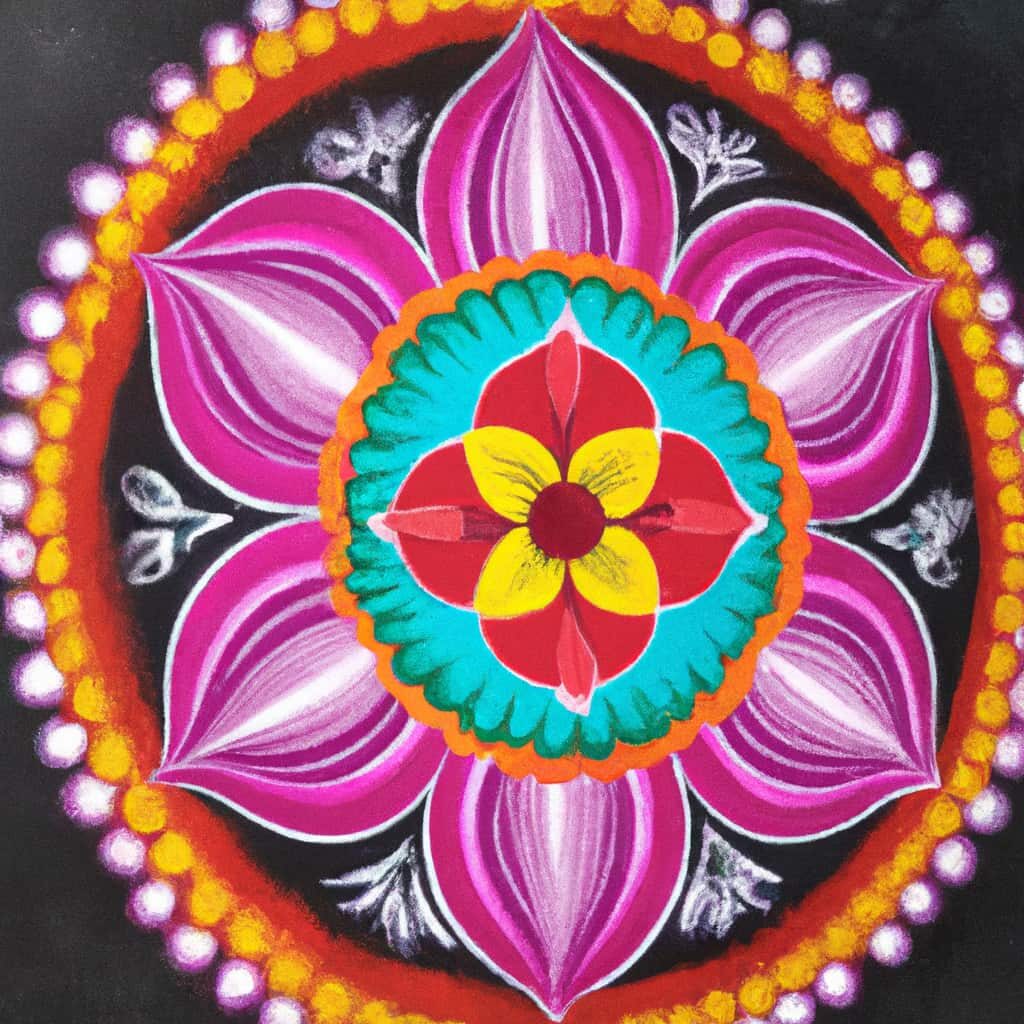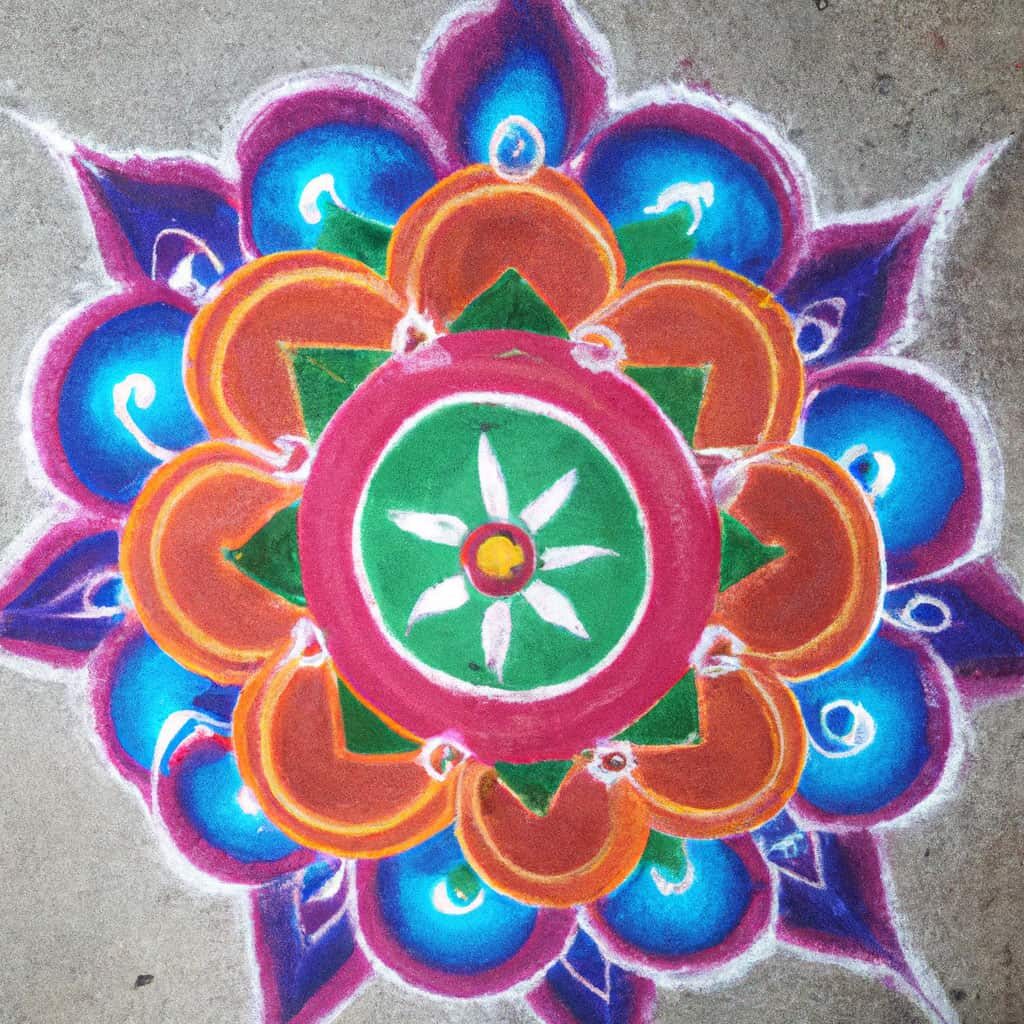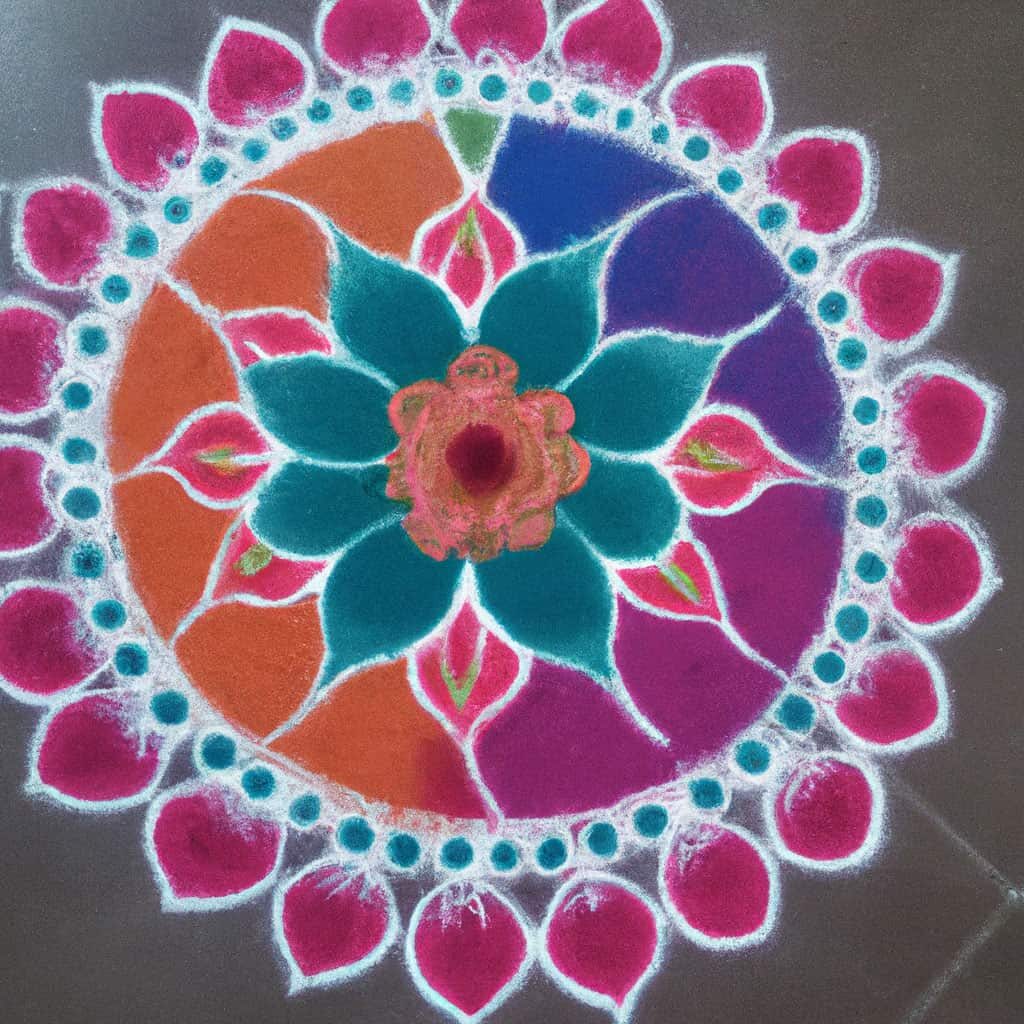 2. Diyo Tihar Rangoli Ideas
If you are looking for some inspirational rangoli design ideas for tihar then this diyo lighting art is one you need to look after. It is going to take your time to trace but will be worth your time.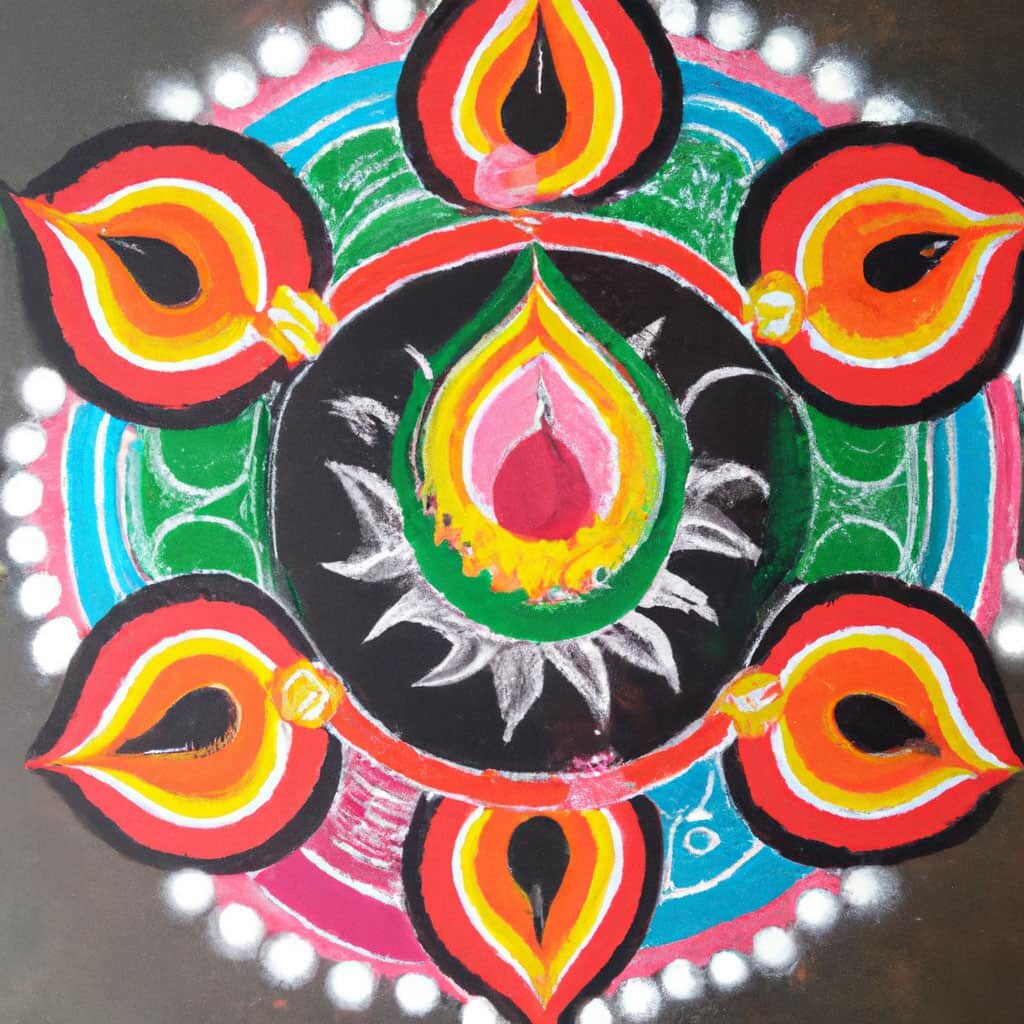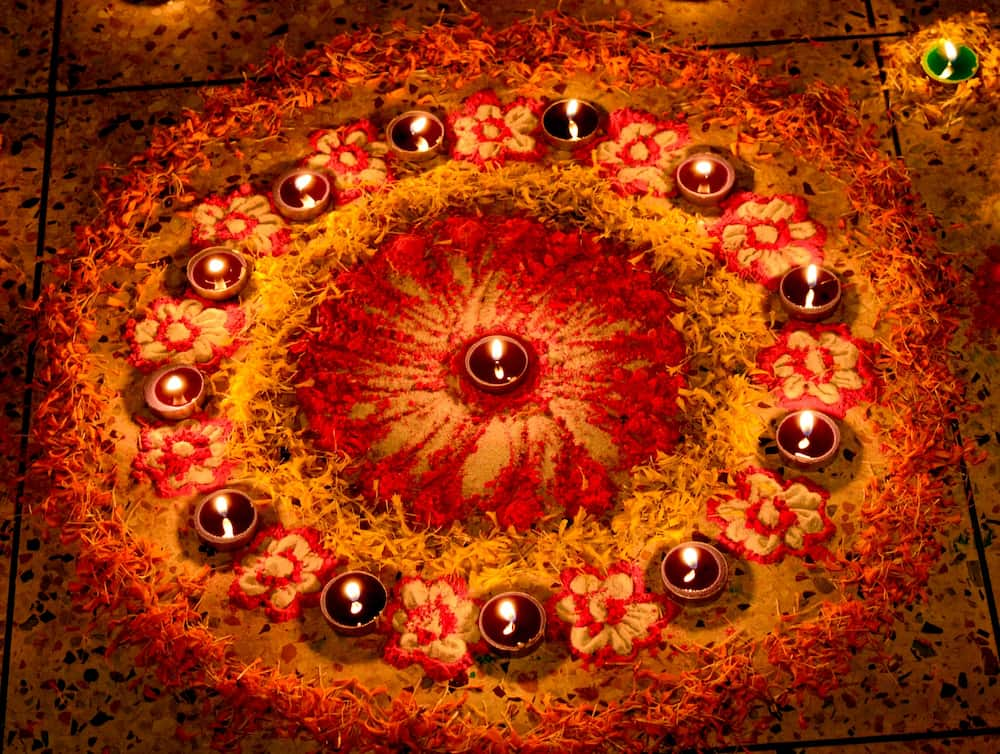 3. God & Goddess Rangoli Art
Also, if you love to draw God & Goddess rangoli art then you can draw a Ganesh lookalike or Laxmi-like rangoli.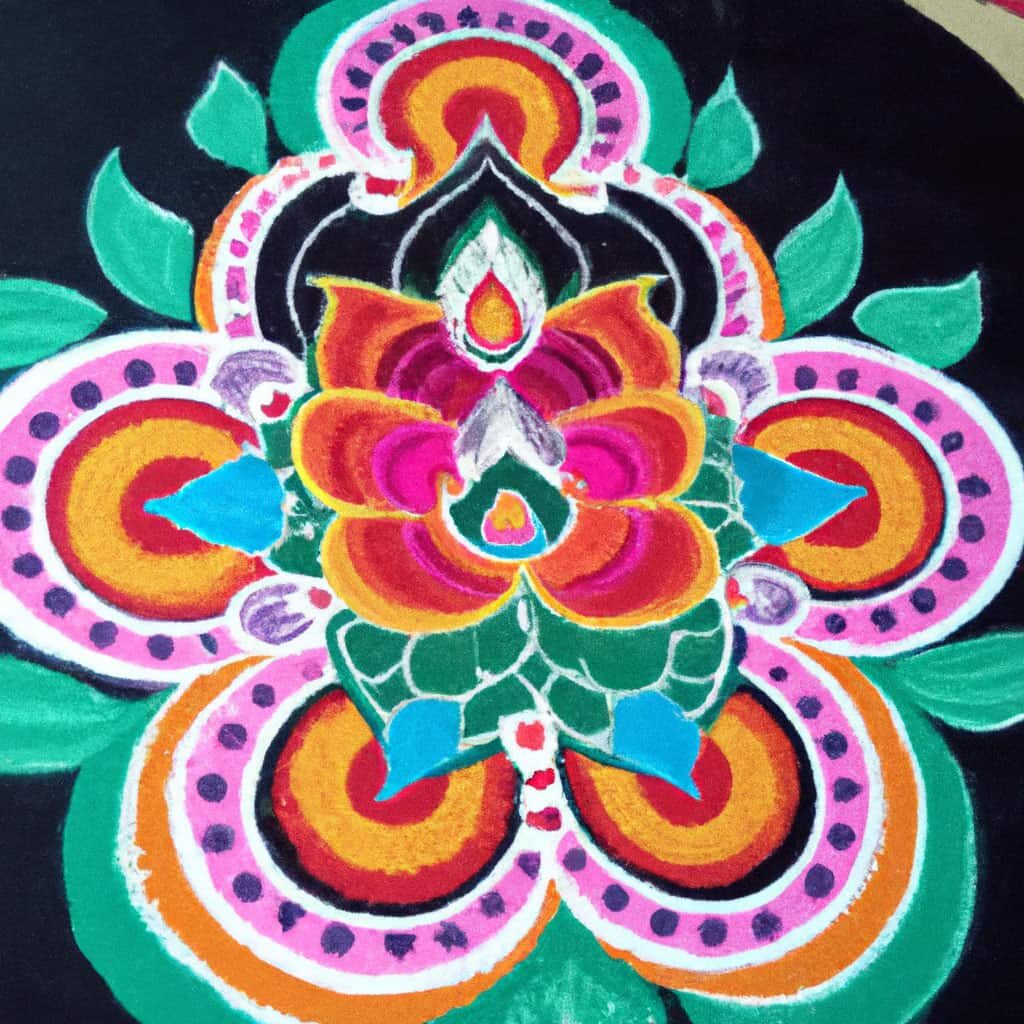 4. Animal Tihar Rangoli
Here are some of the animal tihar rangoli design ideas. We have listed rabbit and peacock rangoli but you can try a similar design with another animal.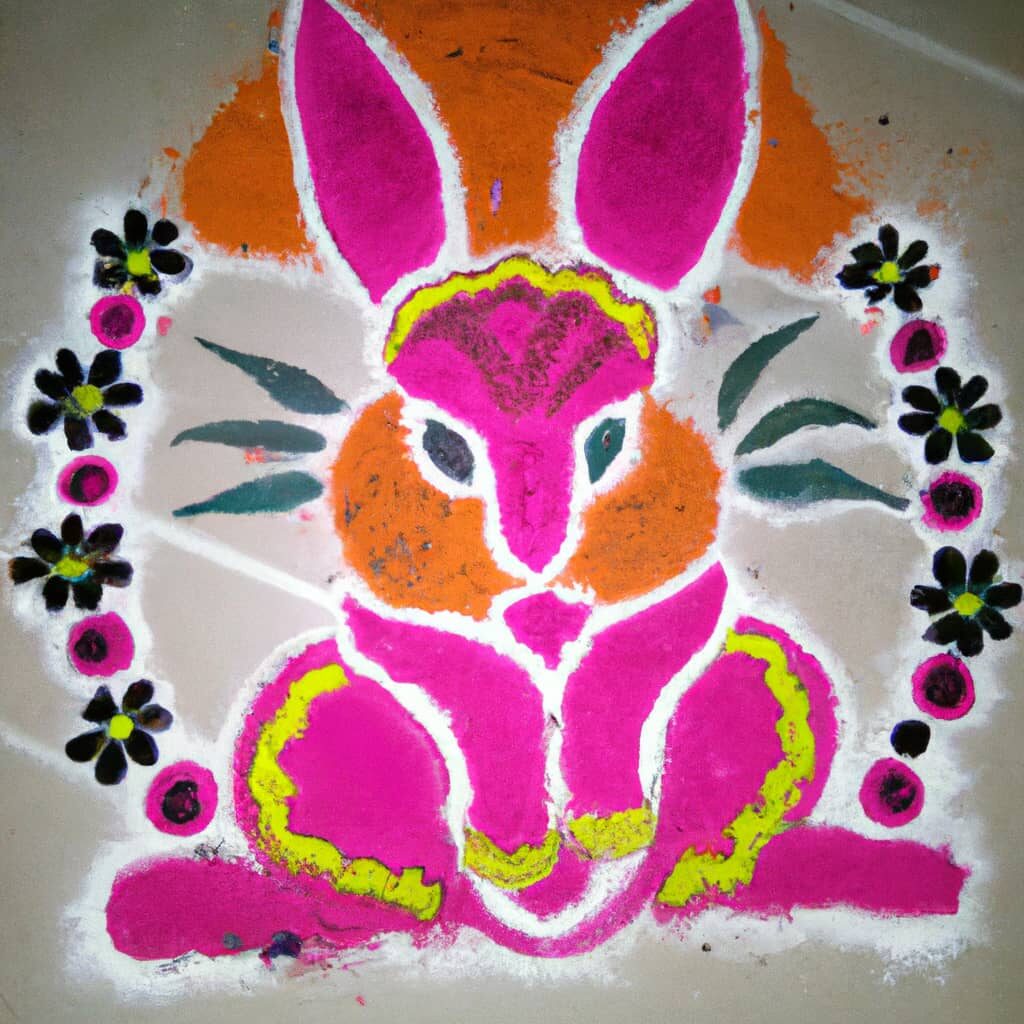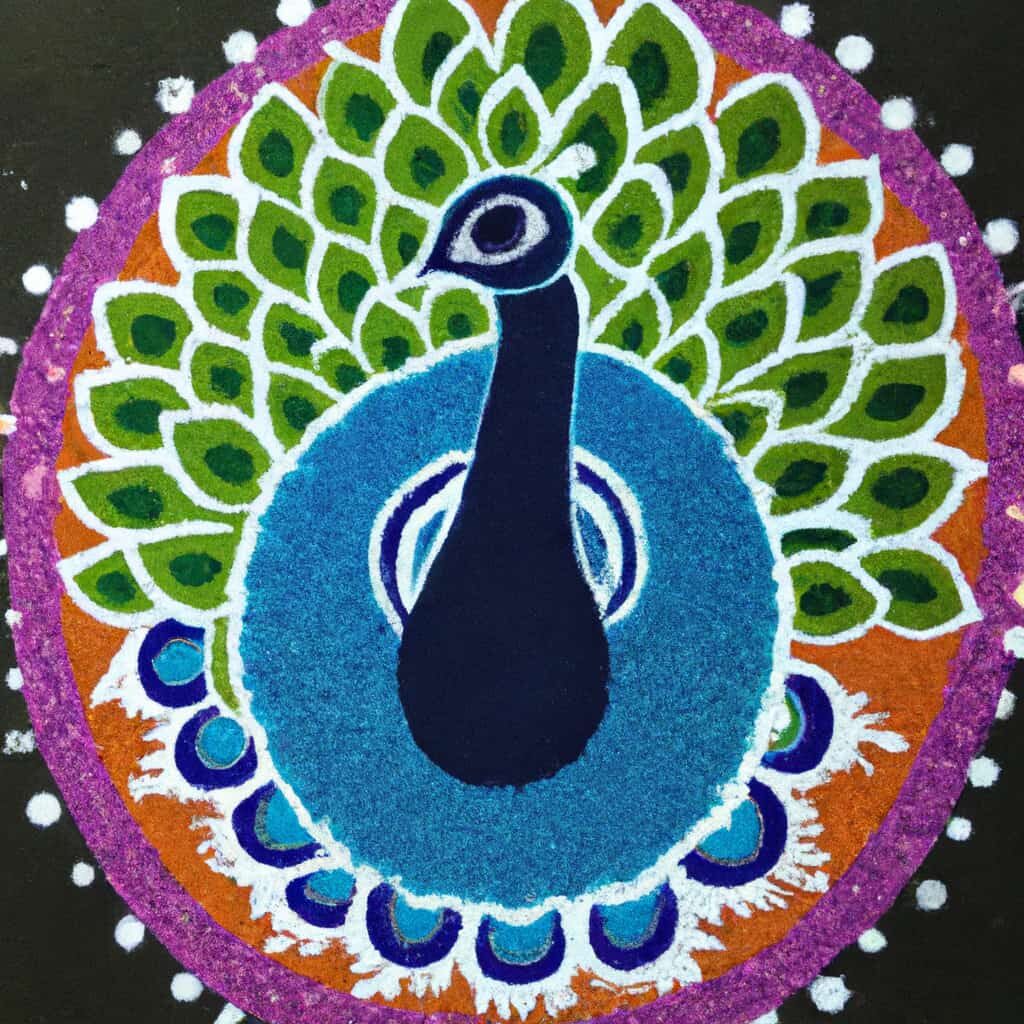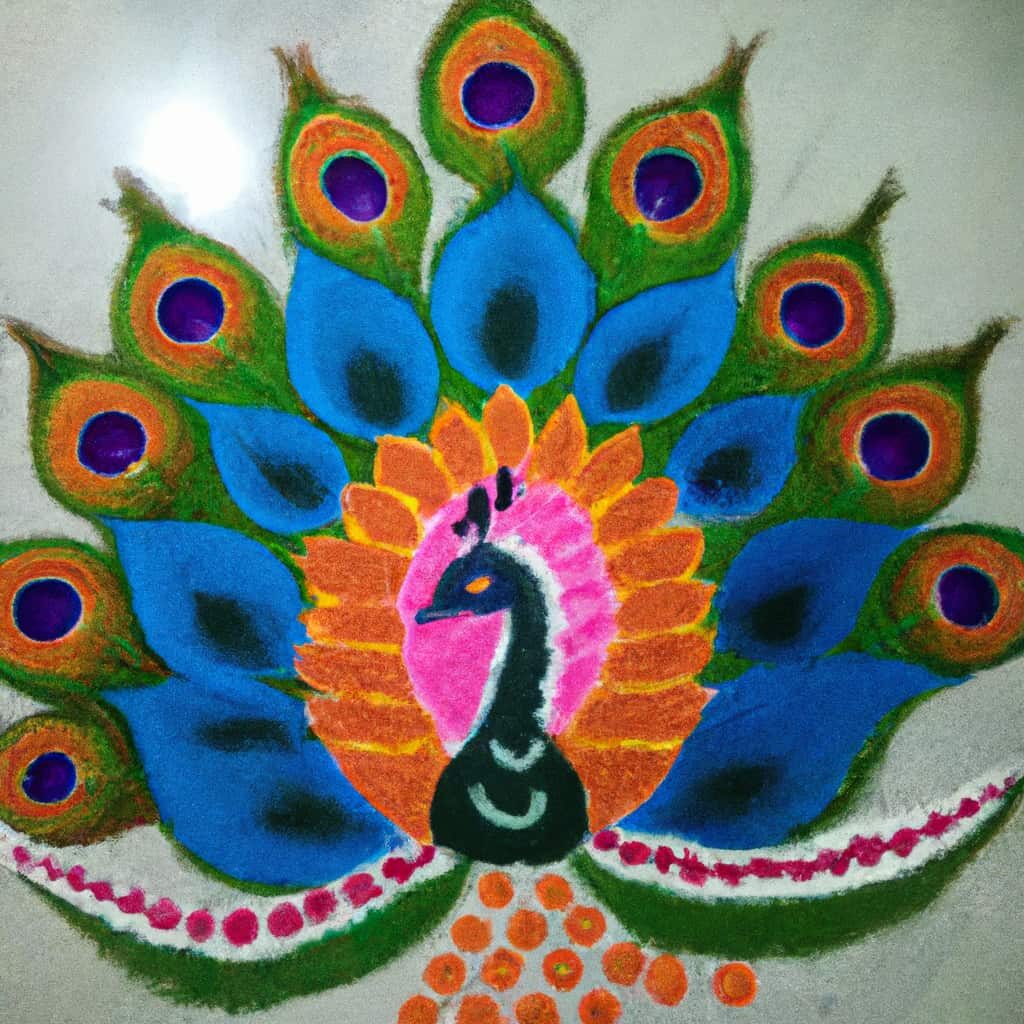 How to Make Rangoli in Tihar?
To create a Tihar in Tihar you can follow these steps.
Start by picking a design that you like, you can choose the above-listed design or any design you love to trace.
Then, use that design or template to trace the design onto the floor.
Next, use colored powders, marigold flowers, flours, etc. to fill in the design.
Finally, use your fingers or a stick to draw lines and add details to your design.
FAQs
What are some simple Tihar Rangoli designs?
There are combinations of simple Tihar Rangoli designs in Nepal that you can make. Some popular rangoli designs include god & goddess pictures, Laxmi's footprints, flowers, and animal figures (peacock, swan, deer, pigeon, rabbit, etc.).
What are the benefits of Tihar Rangoli?
Tihar Rangoli brings good fate and fortune to your home. It is a beautiful skill that is used to beautifully decorate your home during Laxmi puja. It is the approach to invite Goddess Laxmi to your home.
What tools do I need to create Tihar Rangoli designs?
To create Tihar Rangoli designs, you need a steady hand, design in your mind, or copy along with a supply of colored powders.
Do you need to draw the Swastik symbol in Rangoli?
Tihar-themed rangolis may require the swastika symbol as part of their design. Hindus often use the swastika as a decorative motif in rangolis since it is considered sacred.
Need Gift Ideas? Check it out here on our latest Tihar Gifts for Brothers blog.
Takeaway
Tihar Rangoli is a beautiful way to decorate your house's front gate for the incredibly celebrated Tihar festival to welcome Goddess Laxmi. These simple designs are easy to create and can be done by anyone.
Some of these designs are hard but most of them are simple to trace by anyone. It is a great way to add some festive cheer to your home.
If you have any Rangoli designs for a Tihar festival then you can comment below with the links.
Happy Tihar!!!
Do you love this post? PIN IT TO READ IT LATER