In this blog post, we will point you in the direction of the top 10 most popular Buddhist pilgrimage sites in Nepal. Along the old trade route to Tibet, Nepal has a long and interesting Buddhist history. Many of those temple sites are still being used and visited by many pilgrims today.
List of Buddhist Pilgrimage Sites in Nepal
There are some of the famous Buddhist pilgrimage sites in Nepal, that attract tourists from all over the world. They serve as the destination for thousands of Buddhists every year, regardless of their places of origin.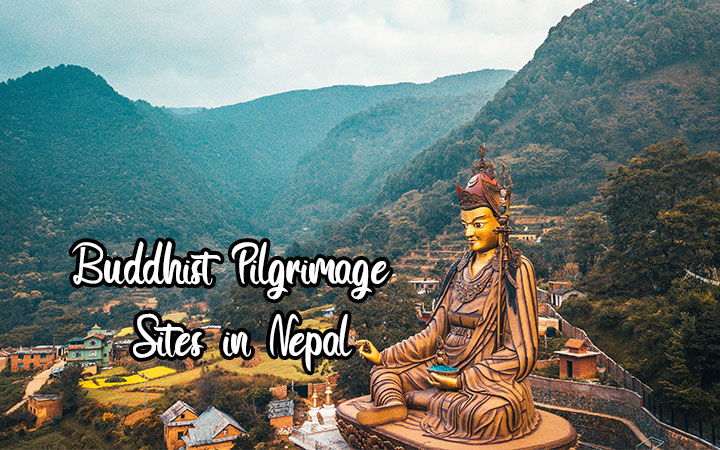 There are some of the most popular pilgrimage sites, like Lumbini, Swayambhunath, Boudhanath, and Ramagrama stupa, etc that provide some invaluable experiences for those who want to learn more about Nepali Buddhism.
1. Lumbini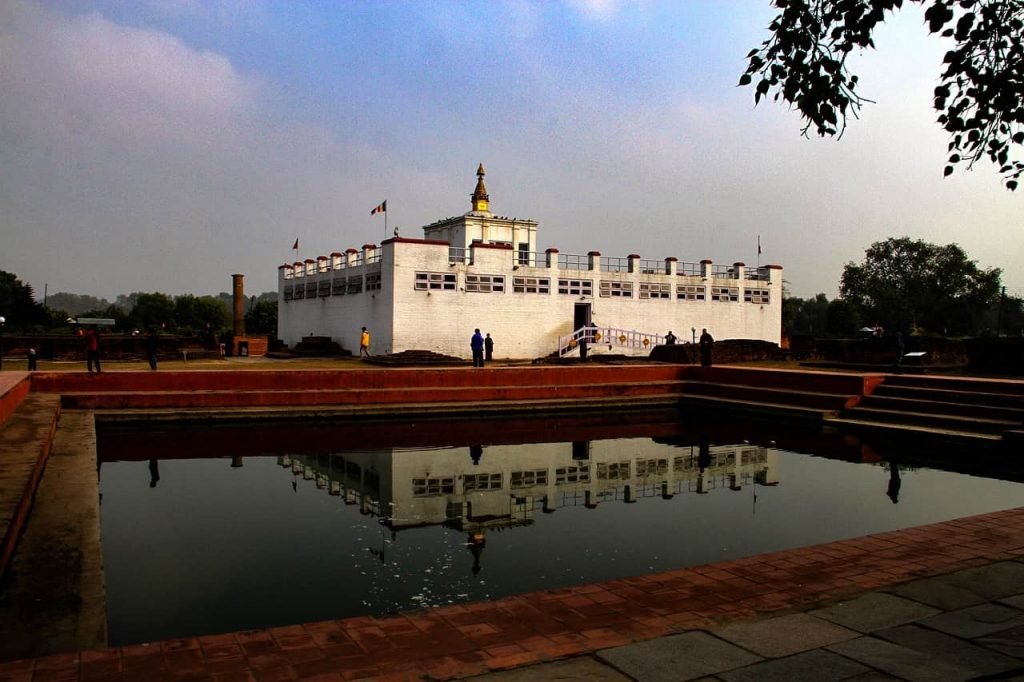 Coming to Nepal? Lumbini is one of the most peaceful destinations in Nepal with an excellent location in Terai. Lumbini is a famous Buddhist pilgrimage site in Nepal where the Lord Buddha spent his early life.
Lumbini is not only a religious place but also a very popular tourist place and it is one of the most visited places in Nepal.
Lumbini is the birthplace of Lord Buddha in the Western Terai part of Nepal. It is a popular Buddhist pilgrimage site in the whole of Asia and has also been declared a world heritage site by UNESCO since 1997.
Lumbini, situated in the Rupandehi District of Lumbini Province, is located 30 minutes drive from Bhairahawa and the closest airport from Kathmandu is Gautam Buddha International Airport.
2. Boudhanath Stupa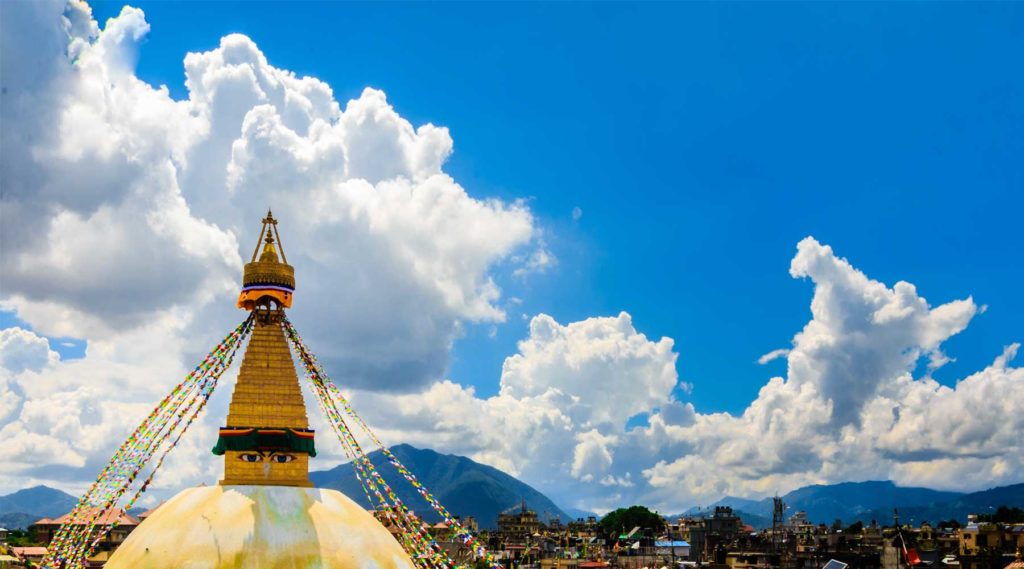 The Stupas of Nepal are probably the most famous, and arguably, the most impressive stupas in the world. Among these stupas, the Boudhanath stupa is considered one of the holiest Buddhist pilgrimage sites. The stupas are usually huge dome-shaped monuments that represent Buddhist shrines.
It is a major tourist attraction located west of Kathmandu, Nepal that dominates the skyline of picturesque Boudha; bordered by traditional Nepalese architecture with prayer flags dotting the open sky. It is easily accessible from the center of the city, being only 6 km away.
3. Swayambhunath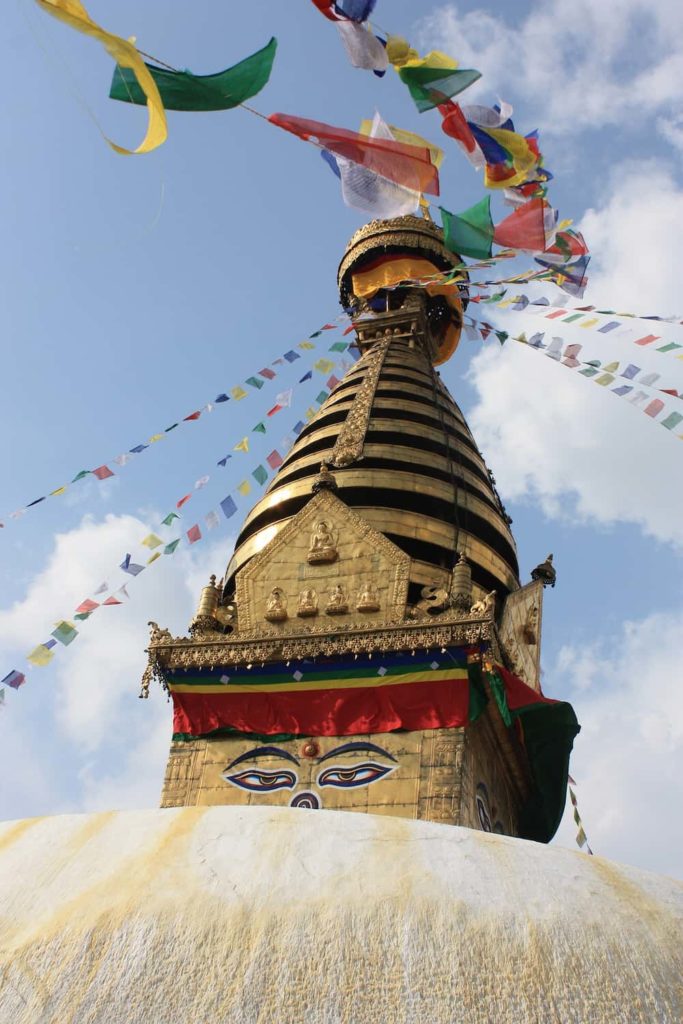 Swayambhunath stupa is the top 3 most visited Buddhist Pilgrimage site in Kathmandu, Nepal, located on the top of Swayambhu hill. The stupa is also known as 'the monkey temple' with thousands of monkeys roaming freely.
At the entrance to the stupa, there's an attractive watchman shelter with a Buddhist prayer wheel and a Dharma wheel in front of it.
Swayambhunath Stupa is the most significant and oldest religious site in Kathmandu valley. The name Swayambhu refers to a self-originated sacred place and it is a famous ancient sacred complex in Nepal situated 4 km west of Kathmandu.
4. Ramagrama Stupa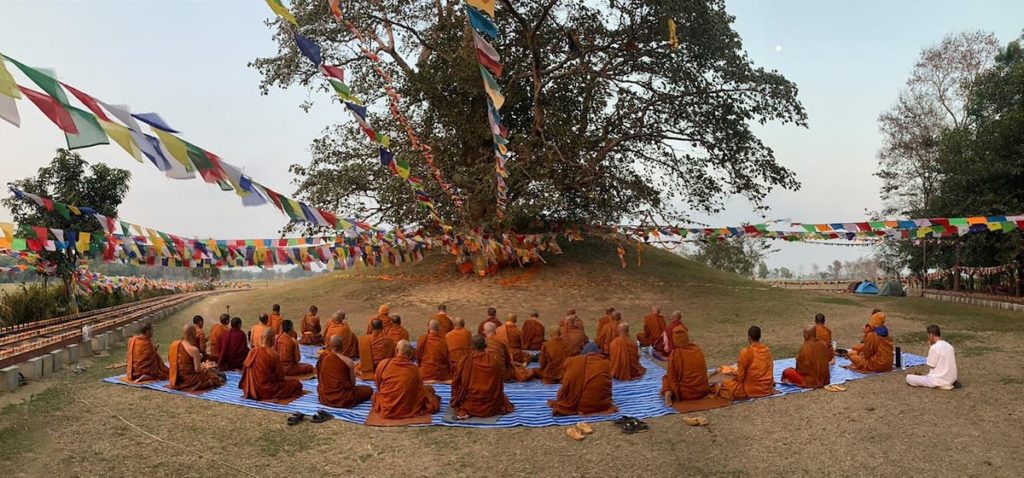 Ramagrama Stupa is a famous Buddhist pilgrimage site in Nepal. Ramagrama Stupa is situated at the top of the Nawalparasi district, approx 180 km away from Kathmandu.
It is a Buddhist holy place where one of the eight original relic stupas where the corporeal remains of Lord Buddha were enshrined.
Situated on a small hill-like place, the stupa was built for the remembrance of Lord Buddha. This place is full of mysterious facts that prove it as one of the best places to visit.
5. White Gumba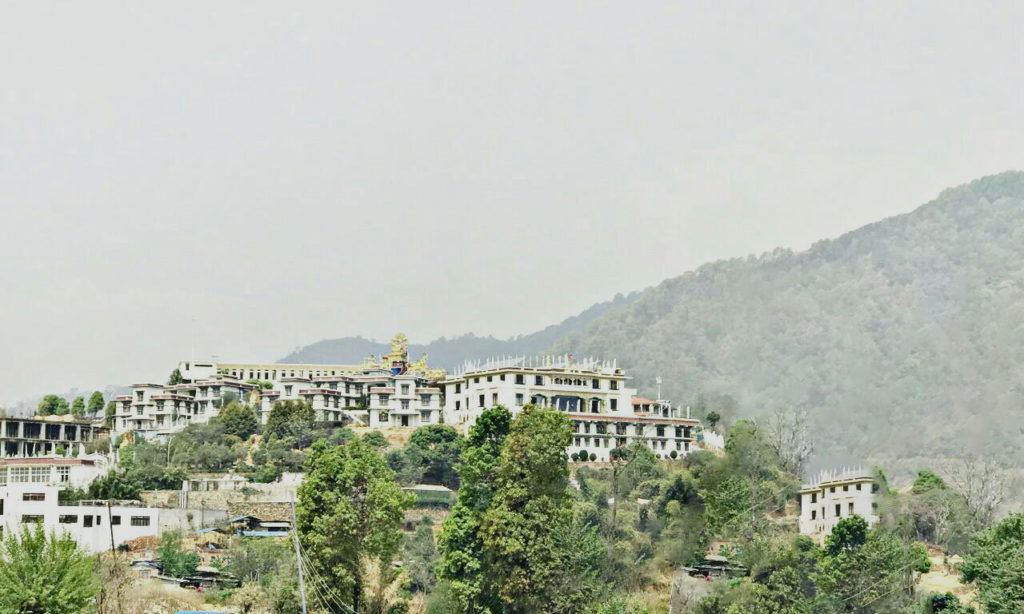 Seto Gumba also known as white gumba is dedicated to Lord Buddha. This gumba is well known as Druk Amitabh Monastery and located nearby Swayambhunath Stupa (Monkey Temple).
After the 2015 earthquake, the monastery was closed to the public but after renovation, now the public can visit every Saturday which is a public holiday in Nepal.
White Gumba Monastery is famous for Buddhism and mainly teenagers visit this place for sightseeing, picturesque view, and many more.
6. Namo Buddha Monastery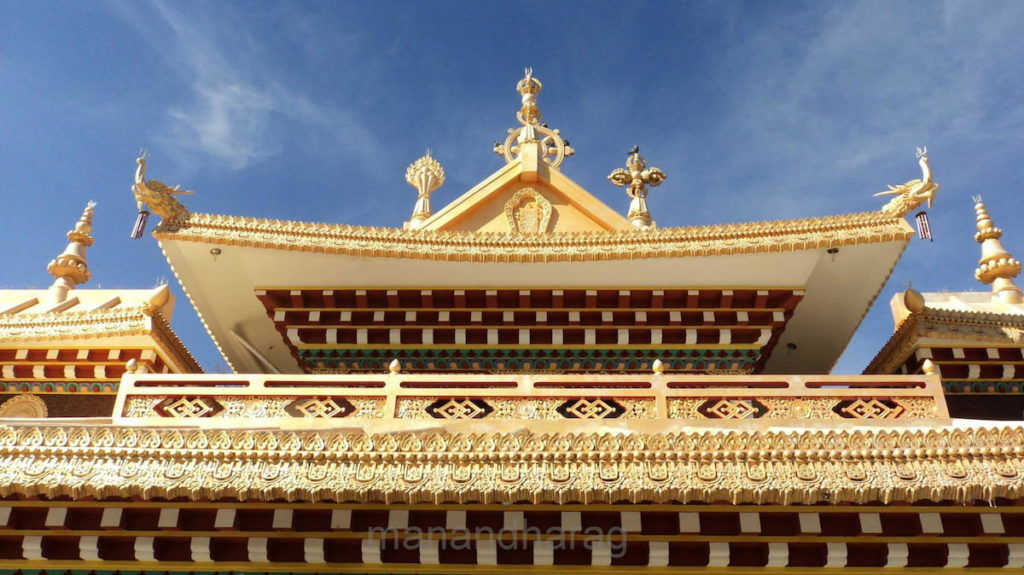 Namo Buddha in Nepal is a famous Buddhist pilgrimage site that has been attracting thousands of Buddhist devotees for hundreds of years. Namo Buddha is a greener plateau, which is located at an altitude of 1759 meters from sea level.
The place is 40 km from Capital City Kathmandu and you can easily reach the destination with good road conditions.
People say that this pilgrimage site has helped them learn more about what Buddhism really is and how it has influenced every aspect of their life without them even knowing it.
7. Tengboche Monastery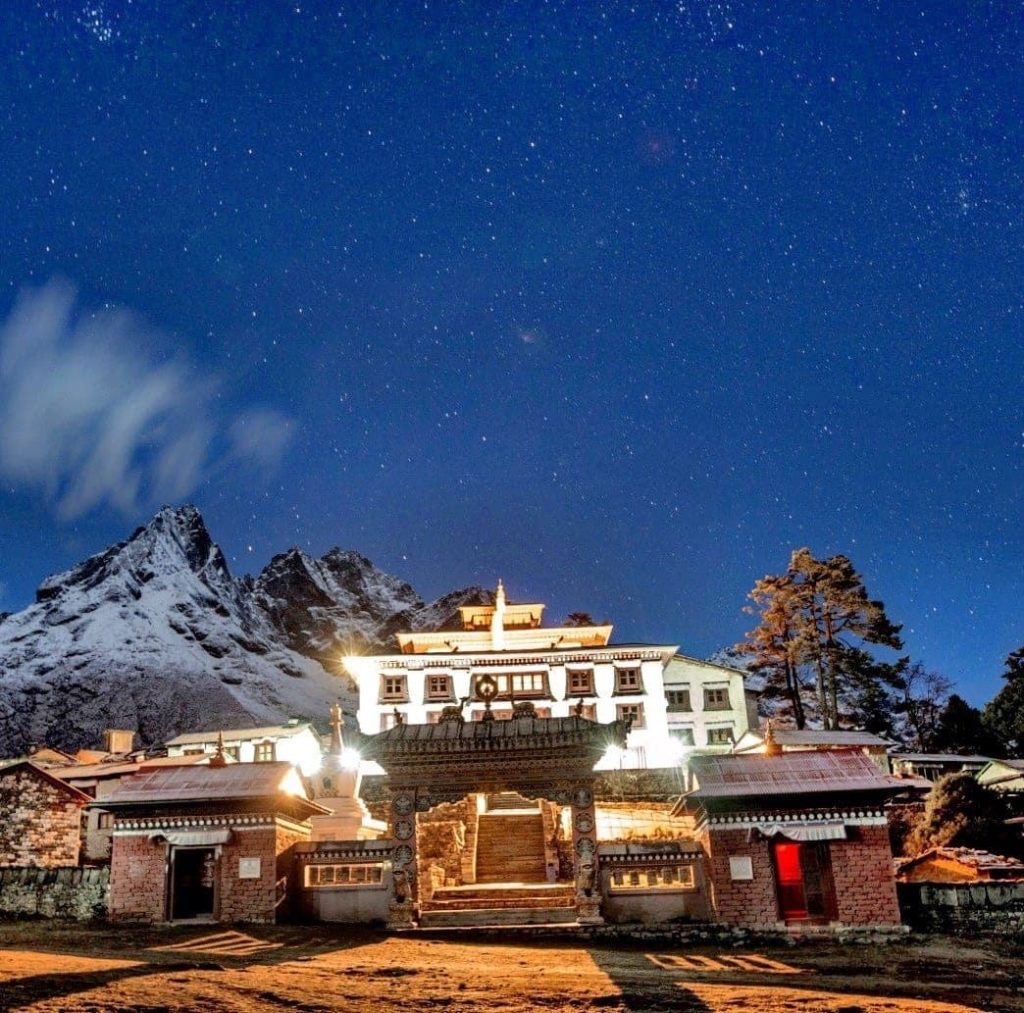 Thousands of Buddhist pilgrims flock to the Tengboche monastery every year. Tengboche is a famous Tibetan Buddhist Pilgrimage site in the Khumbu region, which is located on the north-eastern side of Nepal.
It is located within Sagarmatha National Park at 3,870 m above sea level. Tengboche Monastery was founded as a monastery in 1916 by Lama Gulu and it is a monastery that is famous among the Sherpa community.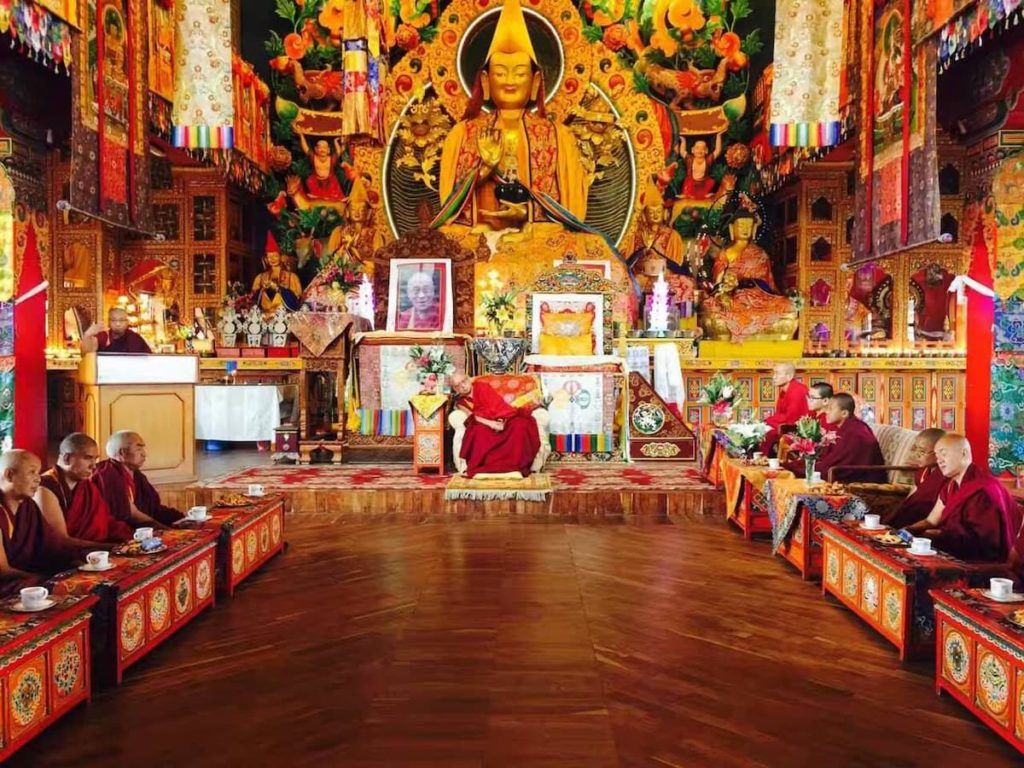 For those who are unaware of this fascinating place to visit. Kopan Monastery is a Buddhist pilgrimage site for both native and foreign visitors placed in the Bagmati Zone of Nepal.
The place is near Boudhanath stupa and it is around 6 km away from the center of Kathmandu. You can travel it by hiring a private cab or using the local transportation.
It is a significant Buddhist center that attracts thousands of visitors from all around the world every year. Being one of the most important pilgrimage sites it enjoys prominent status among tourists as well as for the locals.
9. Halesi-Maratika Caves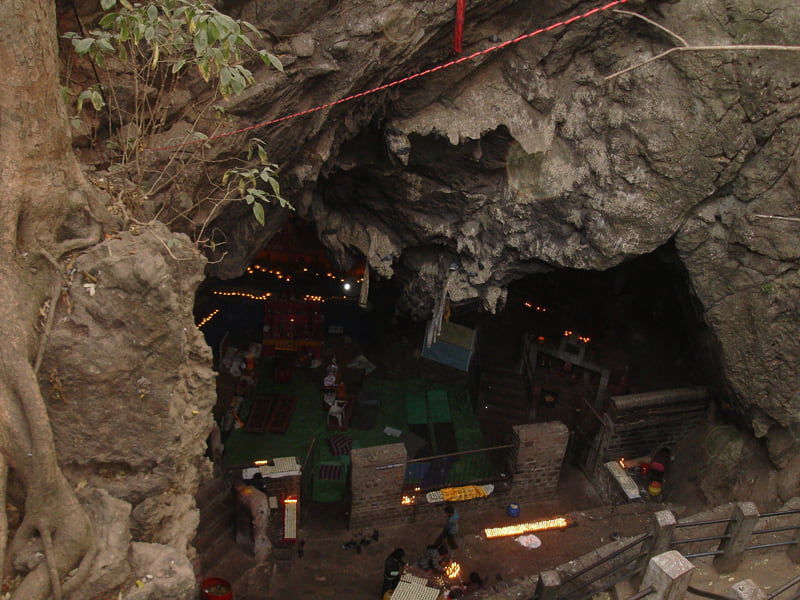 The Halesi-Maratika Monastery is a less-known Buddhist pilgrimage site located just next to the Mahadevasthan i.e. Halesi Mahadev Caves. In fact, this cave is so significant that when you mention the monastery, the name of the Halesi Mahadev temple will come immediately to your mind.
In fact, the monastery is not too big, but if you want to explore, it is located in the eastern part of Nepal i.e. in the Khotang district. Though it is located in a hilly region, you can travel by private vehicle or you can also get public transportation.
10. Shey Gompa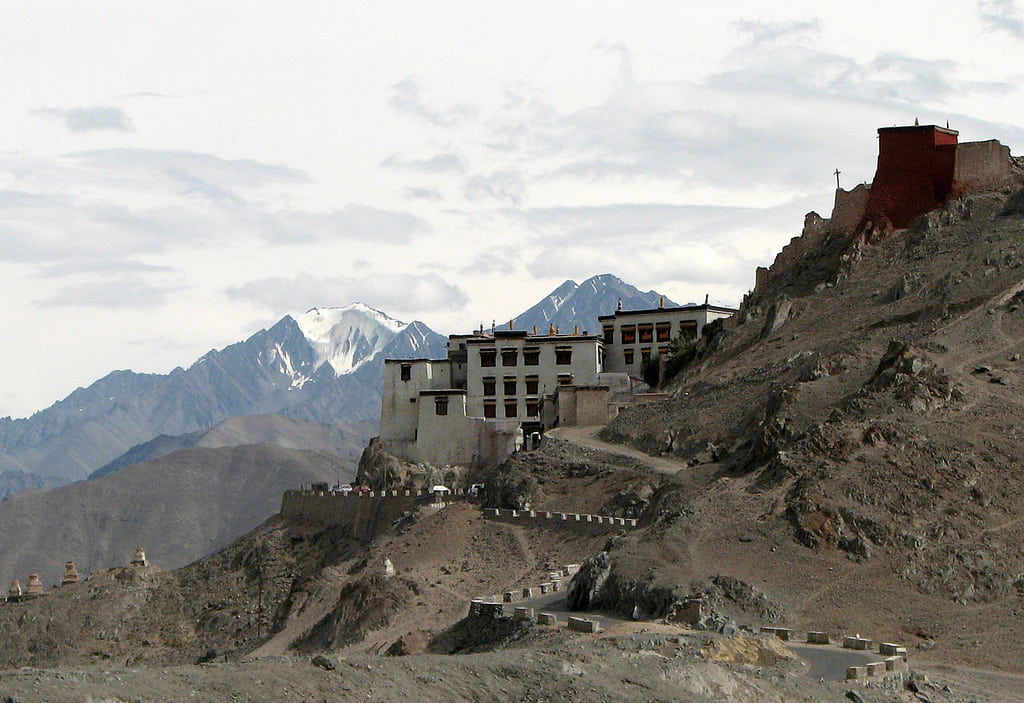 Shey Gompa is a well-known Buddhist monastery located in the rural area of Nepal i.e. in the Dopla district. This gompa was established in the 11th century and offers different types of religious and cultural tourist-attracting activities.
It's an ideal place for those who want to have a calm moment surrounded by stunning landscapes. With a beautiful view of Tibet's mountain range and its arid landscape on one side and the Nepal valley on the other.
At the End
As you all know Buddhism is the world's fourth-largest religion, with approximately 535 million followers. Nepal, located between India and Tibet, is a country that's quite different from nearby states and has a huge number of people who believe in Buddha and Buddhism.
Among the above-listed sites, there are other famous pilgrimage sites that you can visit. I hope after reading the Buddhism pilgrimage sites in Nepal article, you will be able to explore more about it. If you have any questions then feel free to comment below.