If you haven't yet visited Pokhara, then here are 20 reasons to visit Pokhara, Nepal. These amazing reasons will make you plan your next vacation in Pokhara with your family and friends. So, keep reading to find out the top 20 reasons to visit Pokhara.
Pokhara is one of the biggest cities in Nepal but quite far from the side effects of urbanization. Pokhara is situated at an altitude of 827 m from sea level and around 200 km west of Kathmandu city.
It is a beautiful city with several small and large lakes and natural caves. The city is surrounded by mountains and green forests. So it is a perfect destination to spend leisure from a busy schedule.
The tranquil lakes and the earthy ambiance of Pokhara take us close to nature. You can spend your vacation at the lakeside in the daytime and then enjoy the nightlife of Pokhara.
You can visit the caves and crawl out of them. It will be an exciting experience. Similarly, you can try some adventurous sports and challenge yourself.
Other than that, you can go on a short excursion to some beautiful places in Pokhara and have memorable moments. Don't forget to try some unique and delicious foods of Pokhara and explore the life of people here.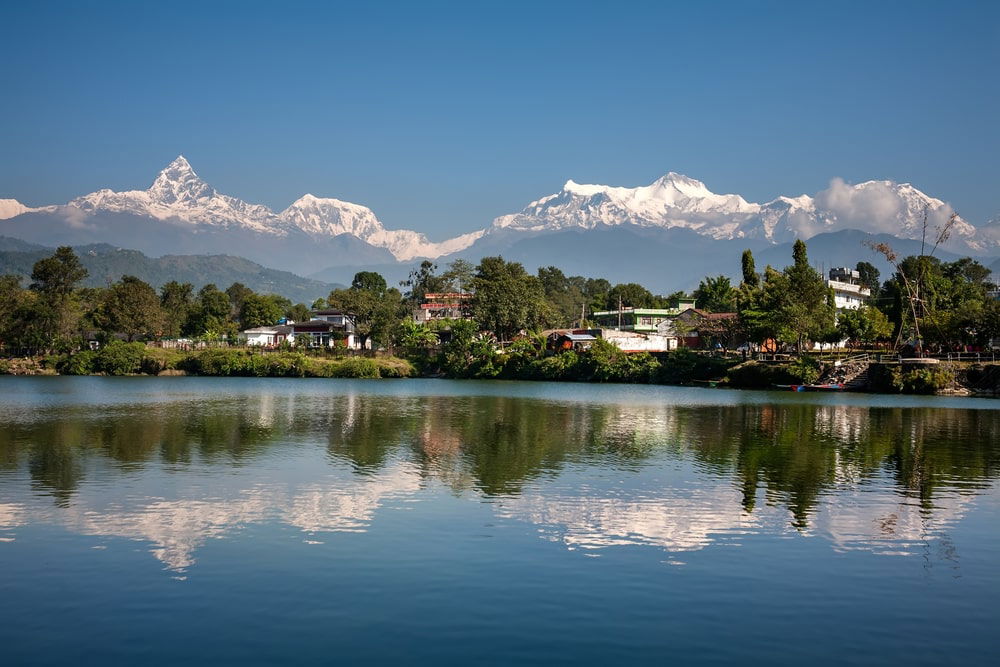 Where to Visit in Pokhara? – List of Reasons to Visit Pokhara
Make the most of your time in Pokhara, Nepal with 20 reasons to visit. If you're looking for a great family trip or a short vacation with a fascinating new culture, Pokhara has it all to offer.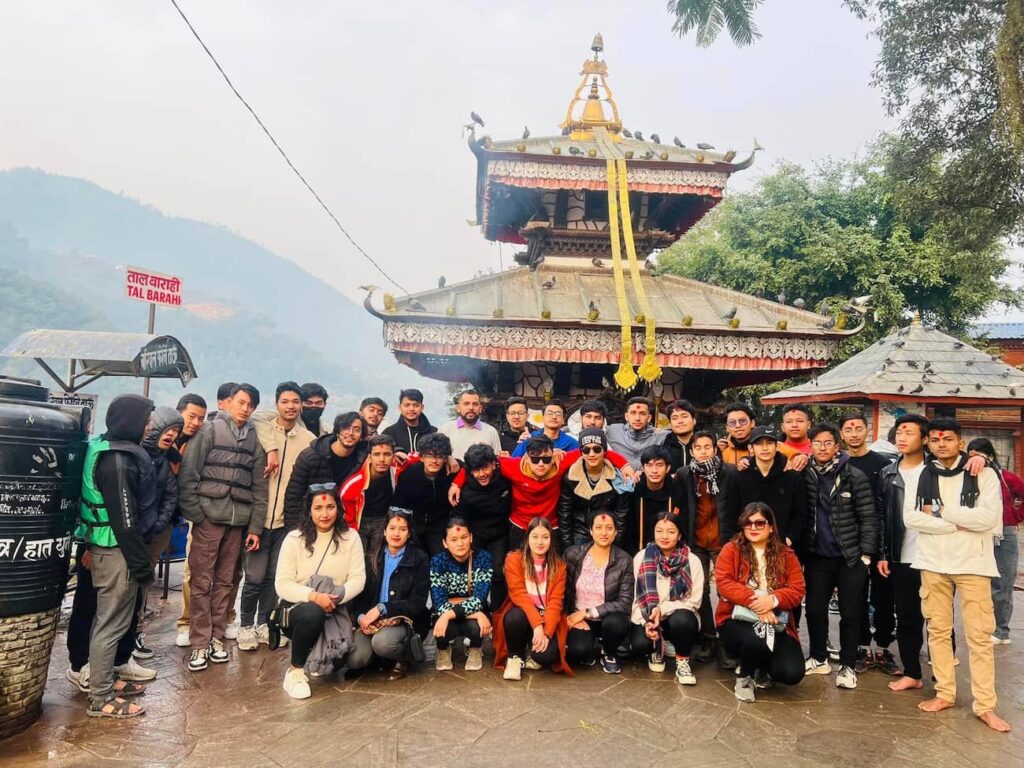 From paragliding to visiting the middle lake temple by boating, this unique destination offers a wealth of experiences for anyone interested in outdoor and adventurous activities.
Let's jump into the list of 20 reasons to visit Pokhara.
1. Chilling by the Lakes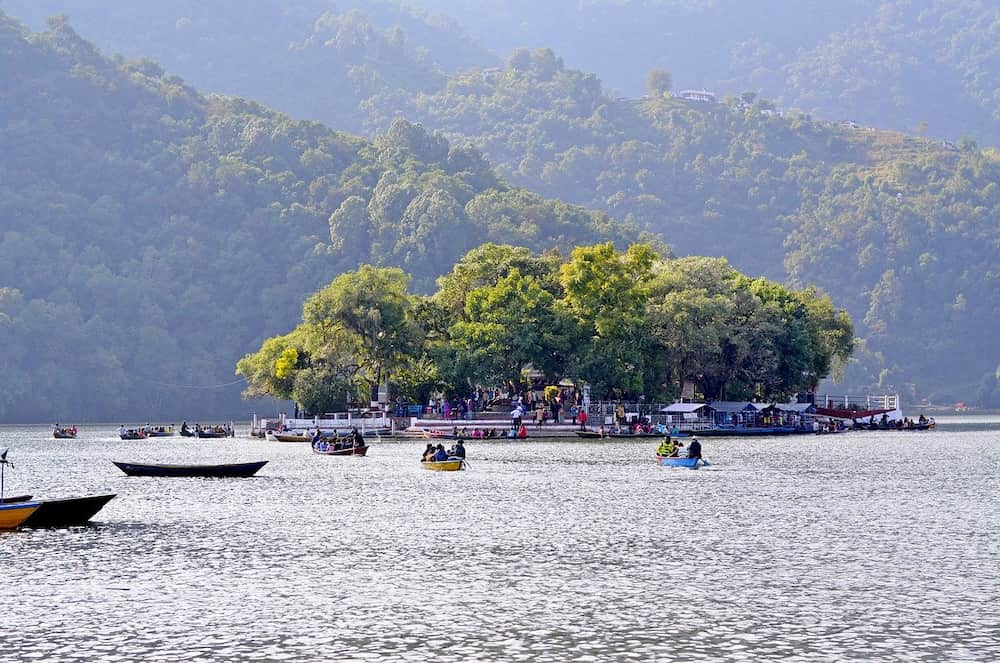 One of the main attractions of Pokhara is the lakes. There are eight lakes in Pokhara and Fewa Lake is the largest of all. Most people love to spend their time at Phewa Lake as the view of the lake from the Lakeside is just spectacular. The lake is surrounded by green forests and mountains.
You are highly recommended to observe the sunrise from the lakeside. You can even choose resorts by the lakeside to stay in. These resorts provide a great lake view. Besides Fewa Lake, visit Begnas Lake, and Rupa Lake and manifest the beauty they offer.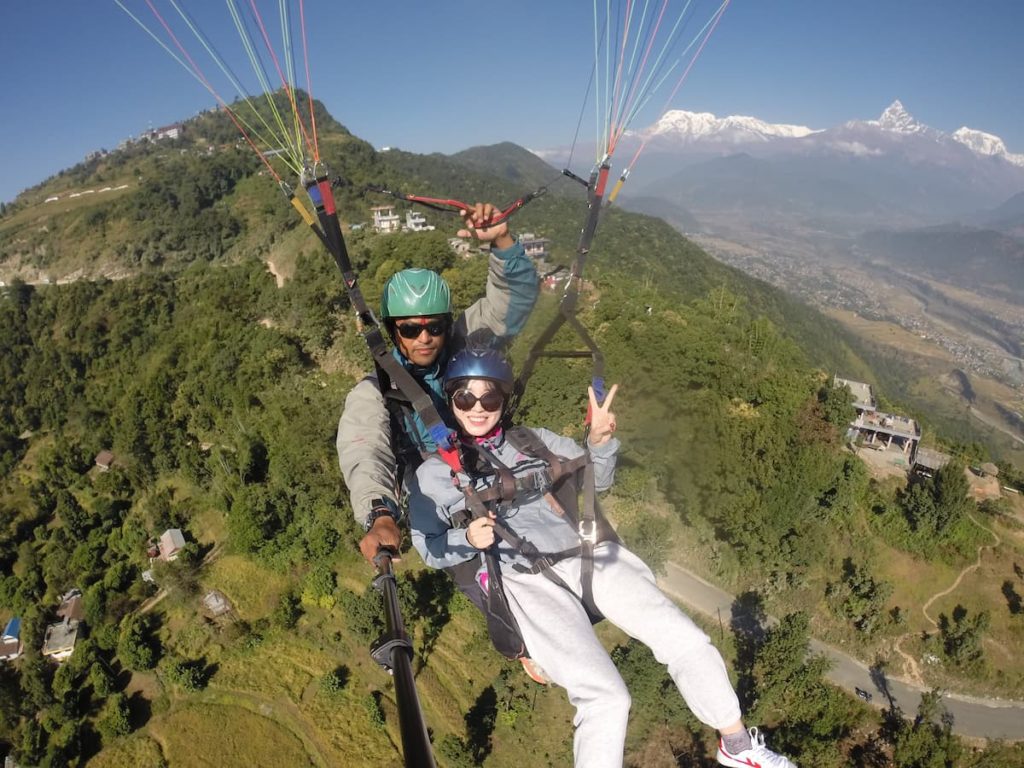 Pokhara is well-known for Paragliding. People from various places visit Pokhara for paragliding. Pokhara is one of the best paragliding destinations. So you are highly recommended to go paragliding in Pokhara.
The paragliding flight gives you an amazing view of mountains and lakes from the eagle's eye. You can even try parahawking in Pokhara, which is similar to paragliding and equally adventurous.
3. Boating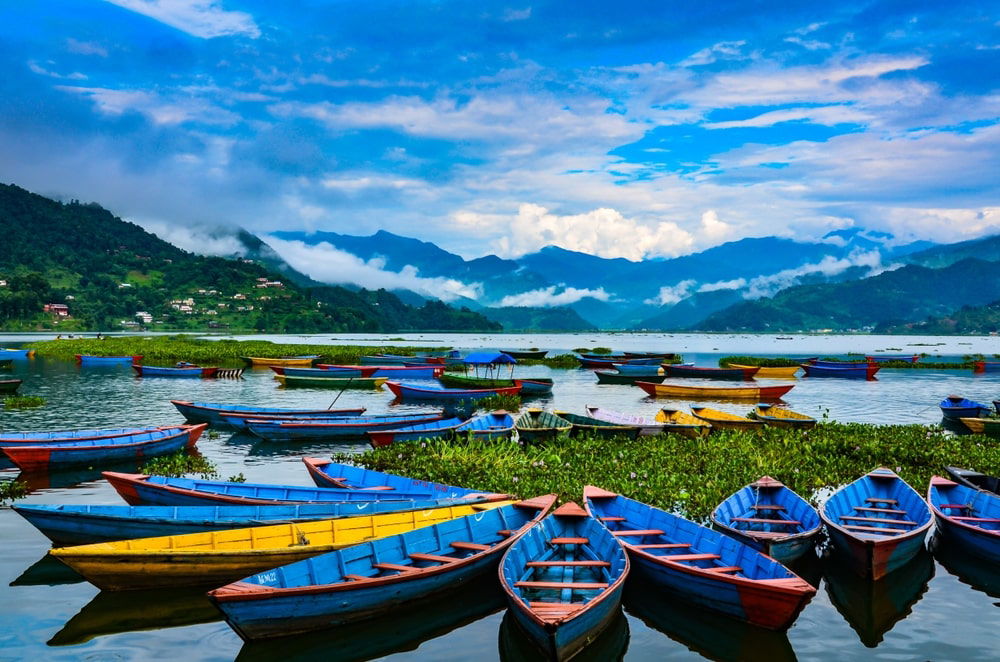 When you are in the city of Lakes, one thing that must be on your bucket list is boating. You will have different experiences at different lakes. You can try boating firstly at Begnas Lake, then at Fewa Lake, and conclude at Rupa Lake.
You need to buy tickets for boating, the cost of which varies with the number of hours you choose for boating. Boating at Pokhara is fun as well as relaxing.
4. Devi's Fall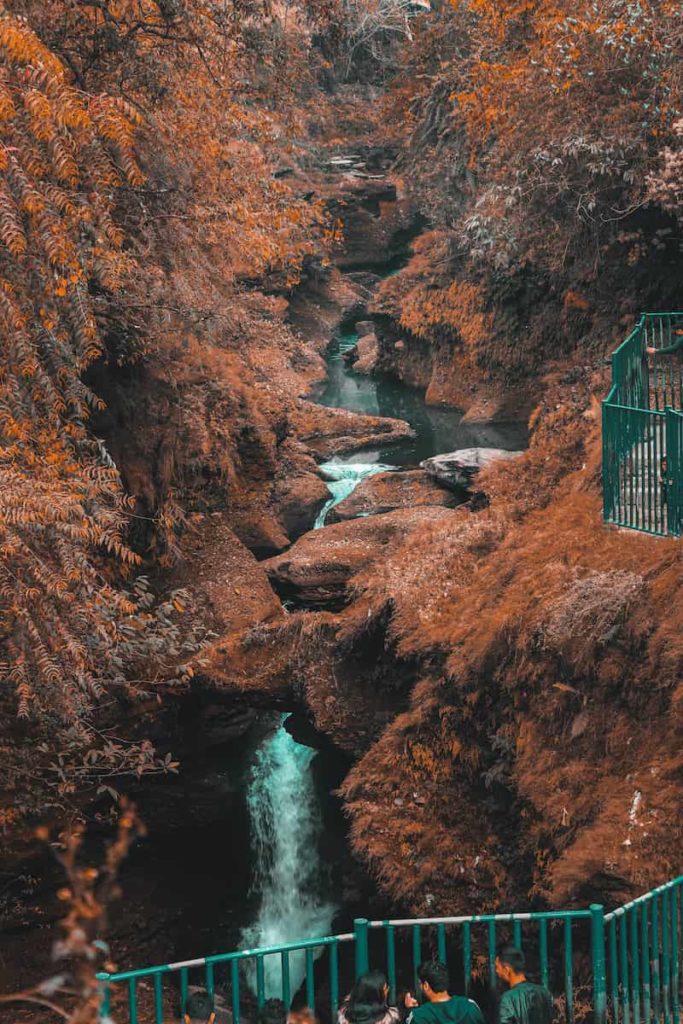 One of the popular tourist destinations in Pokhara is Devi's Fall. It is also known as Patale Chango in Nepali. It is a huge waterfall that looks spectacular, mainly during the monsoon. During rainfall, the waterfall becomes dense, and the beauty of the waterfall is mesmerizing.
Devi's Fall is fenced to avoid the risk of falling. The waterfall is deep and dangerous. The name Devi's Fall has been assigned to the waterfall after a woman named Devi fell into it and died.
For a better view of Devi's fall, visit it during the monsoon. The waterfall becomes so humongous that it has made numerous huge holes. You will definitely have a thrilling experience during the visit.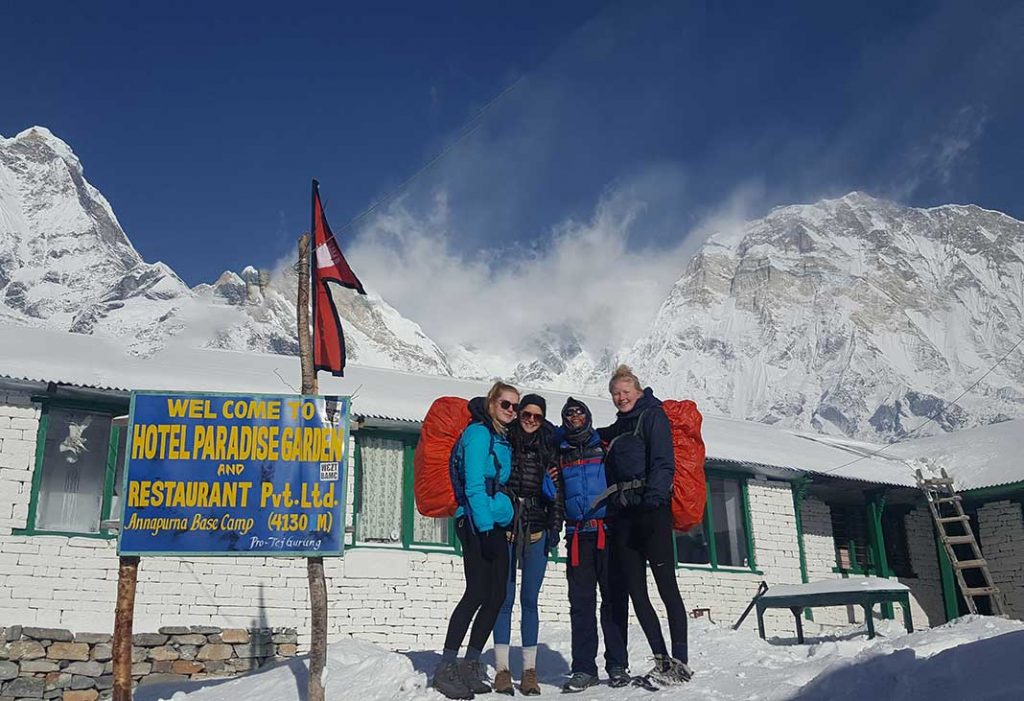 Pokhara is regarded as the gateway to the Annapurna region since the Annapurna trek starts from Pokhara. Most trekkers pave their way through Pokhara on the first day of the Annapurna trekking.
They spend some time at Pokhara for relaxation too. There are small villages located in Pokhara that offer roofs to trekkers for homestay. The travelers get to explore the culture and lifestyle of people living in Pokhara.
6. Mahendra cave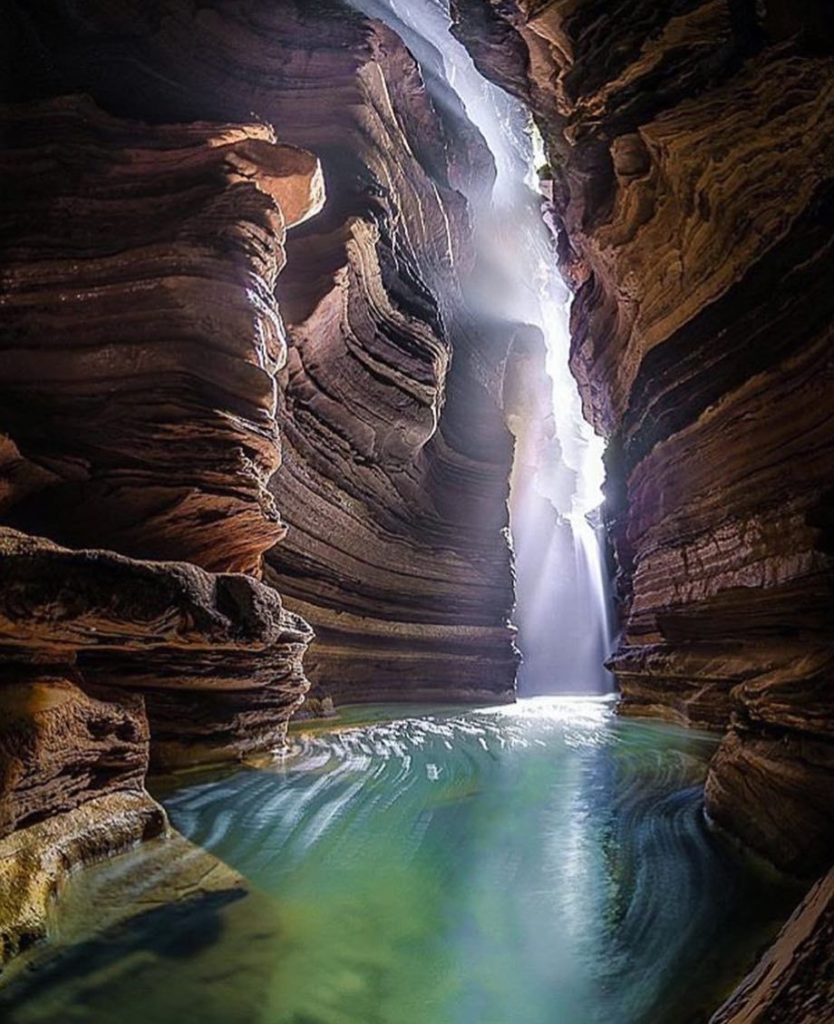 Mahendra cave in Pokhara, also called Gupteshwor Gufa, is one of the main attractions among travelers. The cave is named after former King Mahendra. It is a large cave with a statue of Lord Shiva. Pilgrims of Lord Shiva visit the cave to worship the idol of Lord Shiva.
The cave is around 125m long and lies in the middle of a forest. The cave has two openings. One opening is the entrance that leads to the shrine of Lord Shiva while another opening is a gateway to depart the cave.
The opening for the exit is quite narrow, making it difficult for some people to squeeze out from it. Visit this cave for a thrilling experience.
7. Bat cave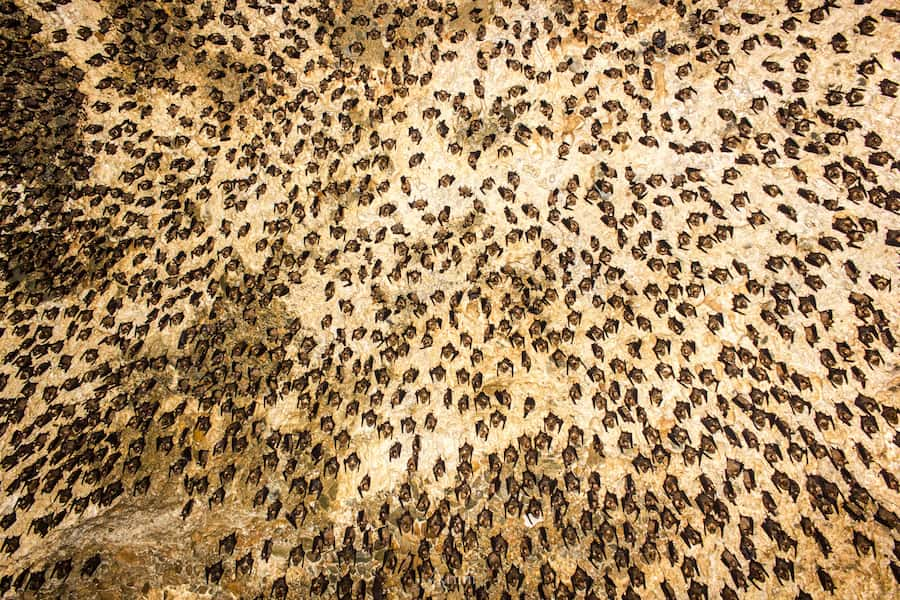 Bat cave, also called Chamero Gufa in Nepali, is located at a 500m distance from the Mahendra cave. The cave is made up of limestone and is filled with bats. The bat cave is nearly 200m long.
The bat does not like brightness, so no light is present inside the bat cave, unlike Mahendra cave.
After you buy an entry ticket, you have to walk for a few minutes down to the cave. You have to carry a torch with low brightness with you to use it inside the cave. The cave is steep, so be careful when you are walking.
The exit tunnel of the bat cave is even narrower than the Mahendra cave. It is difficult to climb to the exit, so it is quite adventurous.
8. Bird watching and Fishing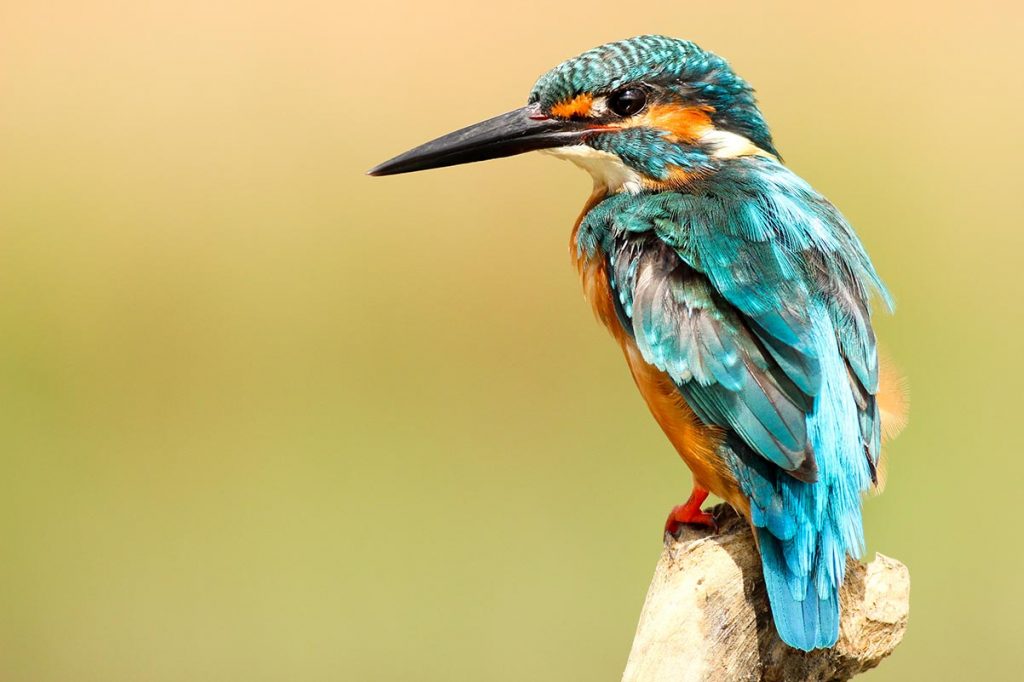 Birds from various countries come to Pokhara due to its suitable weather. Pokhara is neither hot nor cold. The lakes and mountains keep the weather cool and calm. When the temperature starts to increase, birds migrate to Pokhara.
So you can find birds of various species here. Some birds to watch are Red-breasted Falconet, Ducks, Kalij Pheasant, Bulbul, Pallid and Pied Harriers, Black-backed Forktail, Griffon vulture, Besra, Red-headed, and Eurasian Black Vultures, Sternidae, Puff-throated Babbler, Gulls, etc.
You can go fishing at Rupa Lake. You have to first pay for the fish rod and buy a ticket for fishing. If you can catch fish, you can take it with you. Fishing in the middle of the third-largest lake in Pokhara is simply an incredible experience.
9. Mountain viewing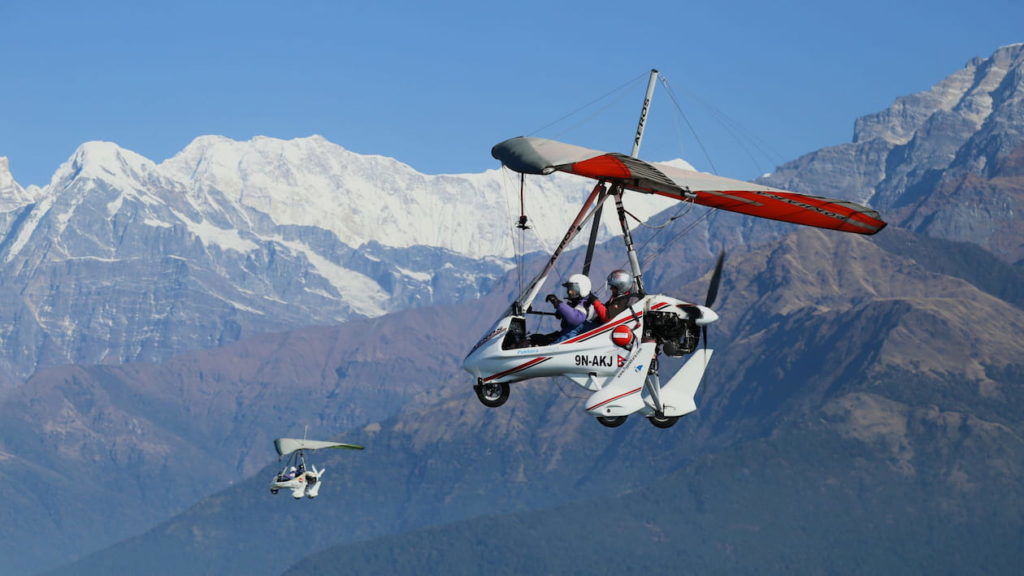 Pokhara gives you a 360-degree mountain viewing experience. High peaks like Dhaulagiri, Annapurna, Manaslu, and Machhapuchchhre are clearly visible. So, Pokhara is suitable for mountain viewing with a closer glimpse.
10. Sarangkot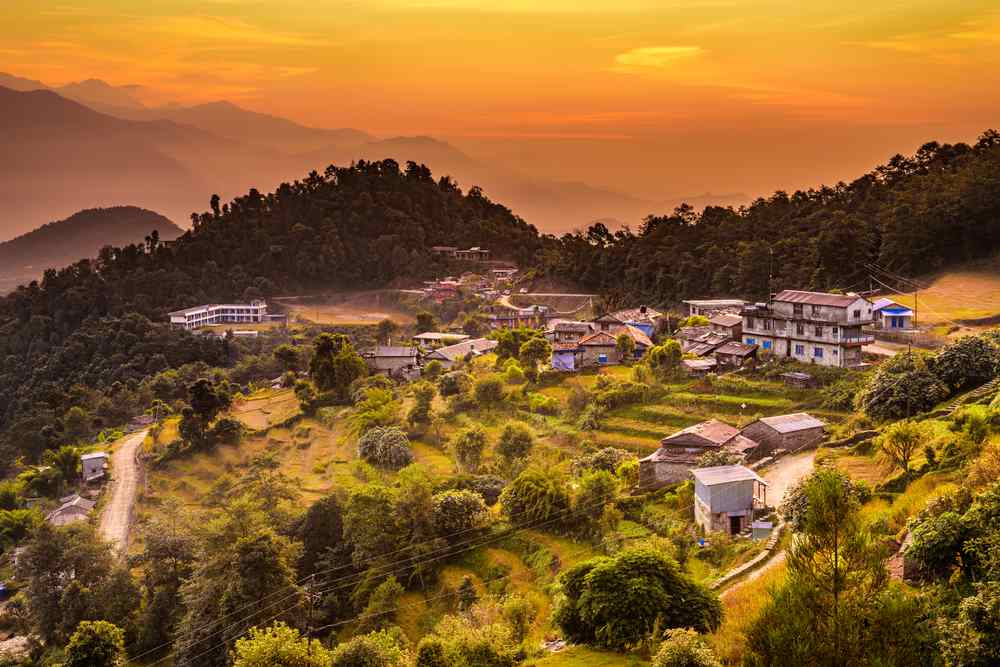 Sarangkot is a wonderful place located at an altitude slightly higher than Pokhara City. A road trip of hardly 30 minutes will get you to Sarangkot from Pokhara.
Sarangkot is most popular for the sunrise view. It is a popular tourist destination where travelers stay overnight to catch the morning glimpse of sunrise. Similarly, the viewing tower enhances the sunrise viewing experience. Sarangkot is also known for paragliding.
11. Rupakot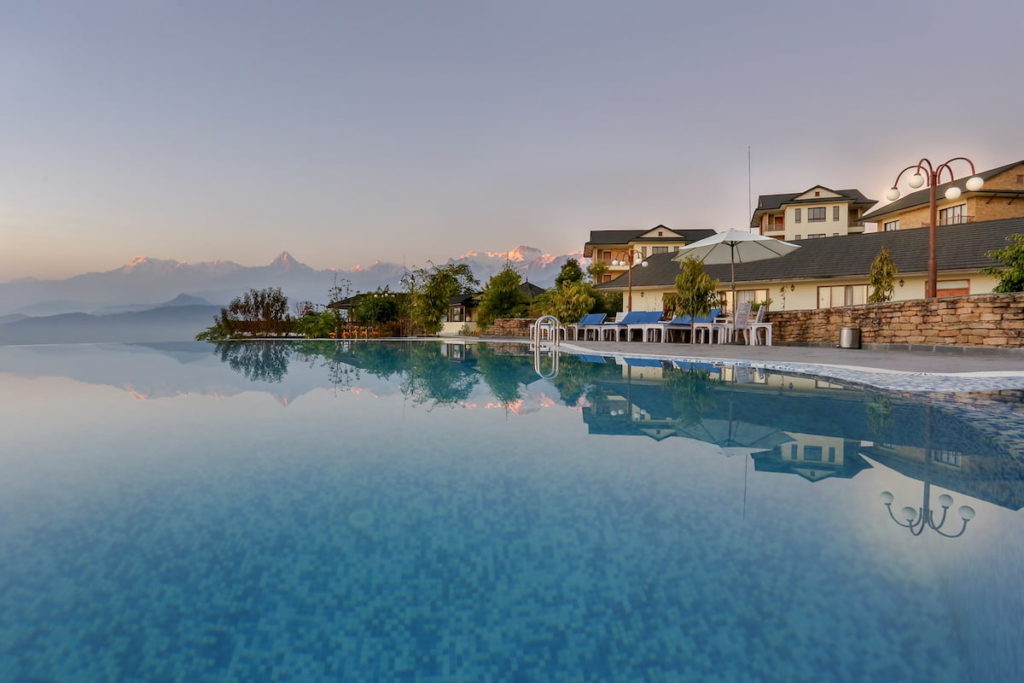 Rupakot is a lesser-known place, which is a 1-hour drive from Pokhara. The third-largest lake in Pokhara, Rupa Lake, is located in Rupakot.
You can stay at Rupakot resort, which gives a great view of the Rupakot. From Rupakot, you can witness majestic views of the full Annapurna range, and it is also a viewpoint from where you get to observe both Begnas Lake and Rupa Lake from a single point.
If Sarangkot is best known for the sunrise view then, Rupakot is best known for the best sunset view in Pokhara. Also, utilize the opportunity to explore the Muslim village, where there is a thick settlement of the Muslim community.
Hike up to Kot bhairav temple, which is also a picnic spot. The view of the Himalayas from Kot Bhairav temple is amazing.
12. World Peace Pagoda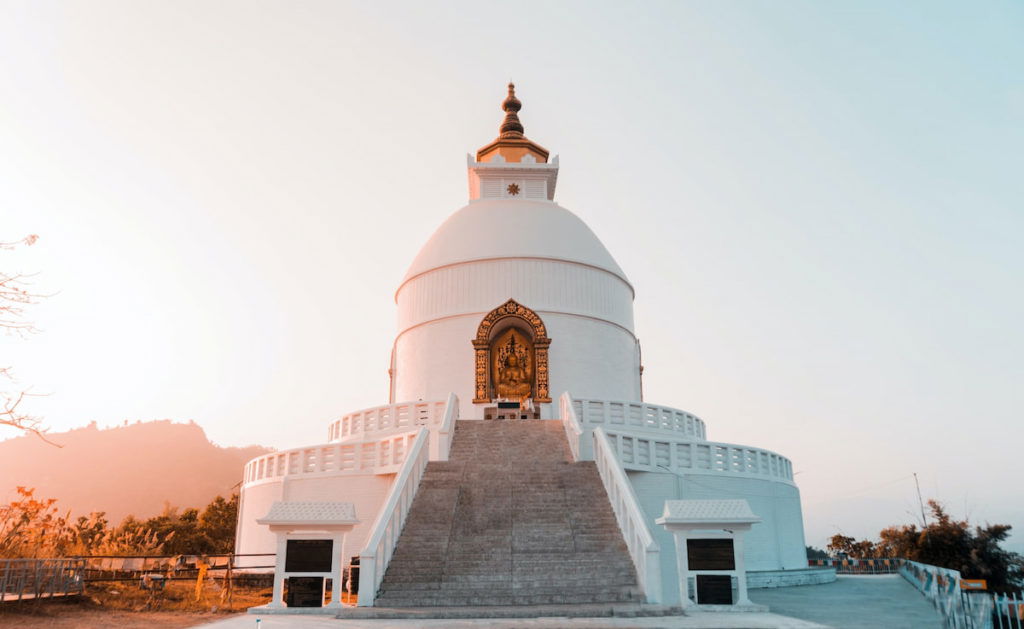 Shanti stupa, also known as World Peace Pagoda, is one of the major attractions of Pokhara. It is a Buddhist monument built in pagoda architecture. It symbolizes peace.
This white and golden structure was constructed on Anadu Hill by a Buddhist monk from the Nipponzan-Myōhōji clan. You can reach Shanti Pagoda either by boat or via Siddhartha Highway. Then, you need to climb 200 stairs which require patience and stamina.
The route encompasses shops, restaurants, Himalayan flowers, flora, and fauna, and an amazing view of the Himalayas. The place also provides a spectacular view of the Annapurna range, Fewa Lake, and a clear view of Pokhara city.
13. Relaxation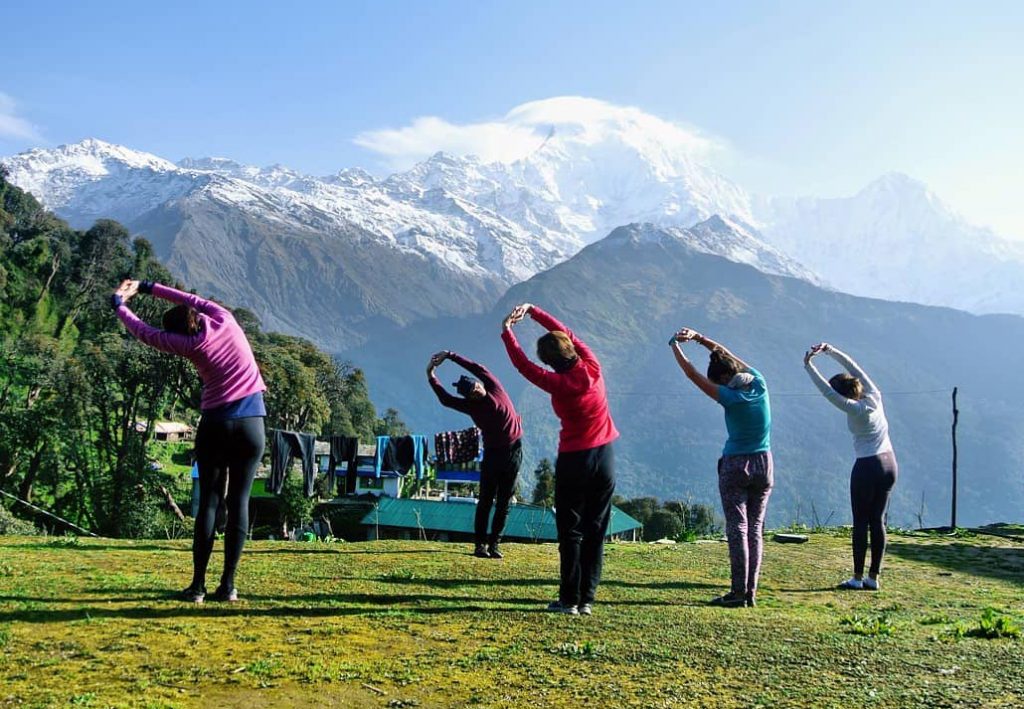 Most of the visitors of Pokhara come to Pokhara seeking peace and relaxation. People take out time off their busy schedules and spend short and meaningful weekends and family vacations at Pokhara for refreshment and rejuvenation. Pokhara can be a good escape from the stress and noise of busy urban areas.
The tranquil lakes bring peace to us. We become as quiet as the still water. We find ourselves close to nature while watching mountains, birds, lakes, and caves. You can even visit spas for the release of stress.
14. Great Food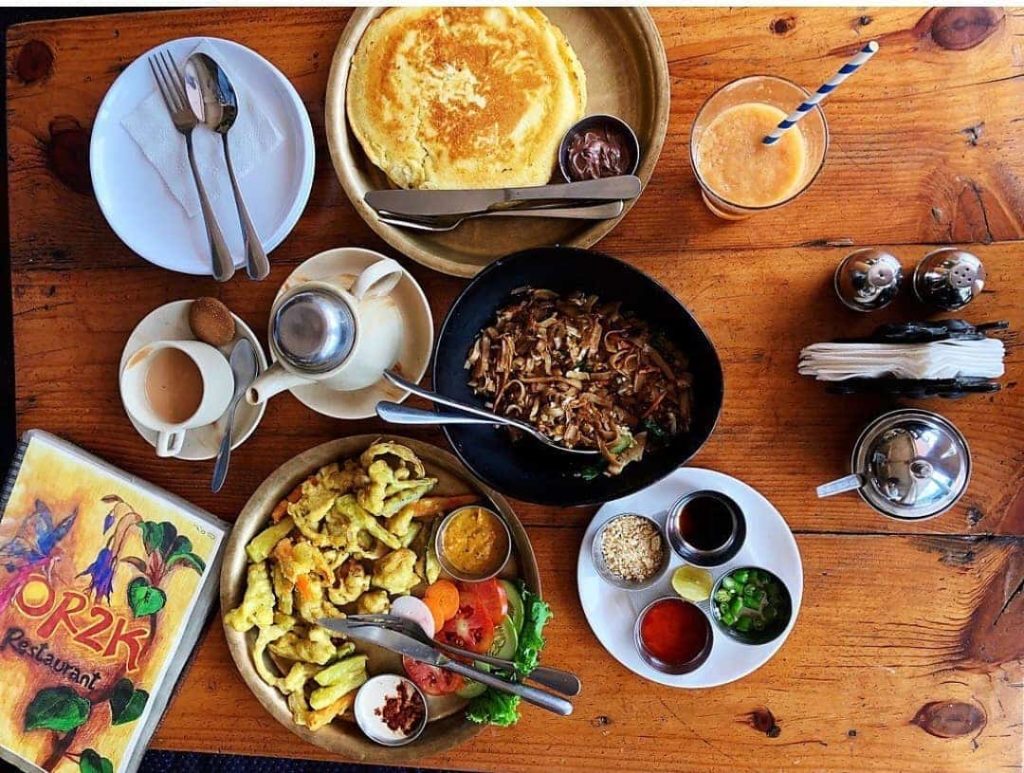 The restaurants at Pokhara serve some of the best foods in the whole world. Try some authentic Nepalese Food at authentic restaurants and enjoy the local culture of Pokhara. You can even enjoy a bonfire and barbeque at the lakeside. You can even go fishing at Rupa Lake. If you catch a fish, you can have it for lunch.
15. Nightlife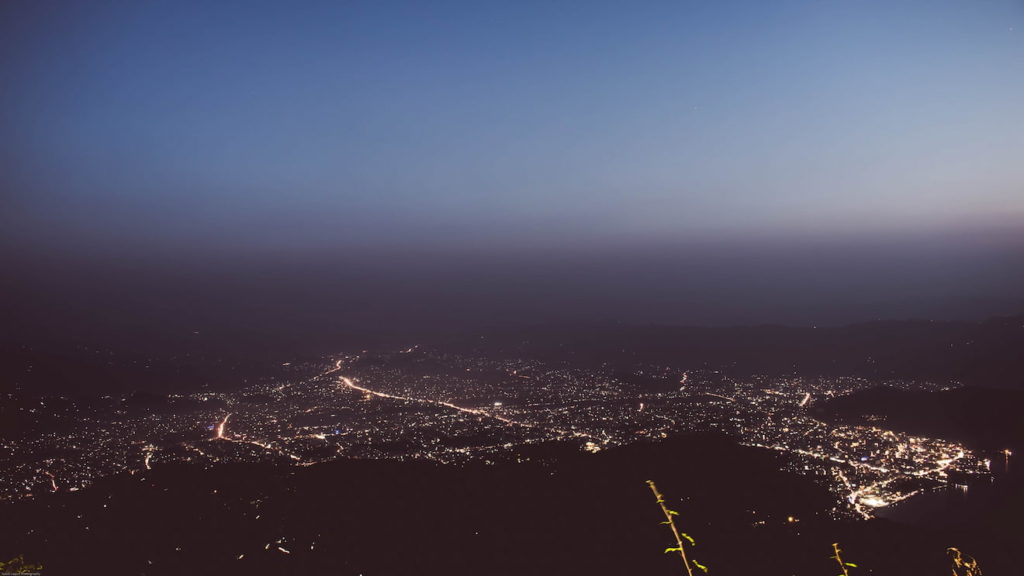 The nightlife of Pokhara is perhaps one of the most interesting aspects of Pokhara. Explore the nightlife of Pokhara as the city never sleeps.
Observe the night market where you find stuff at half the price. There will be food stalls and souvenir shops. The restaurants and clubs are open till dawn.
16. Affordable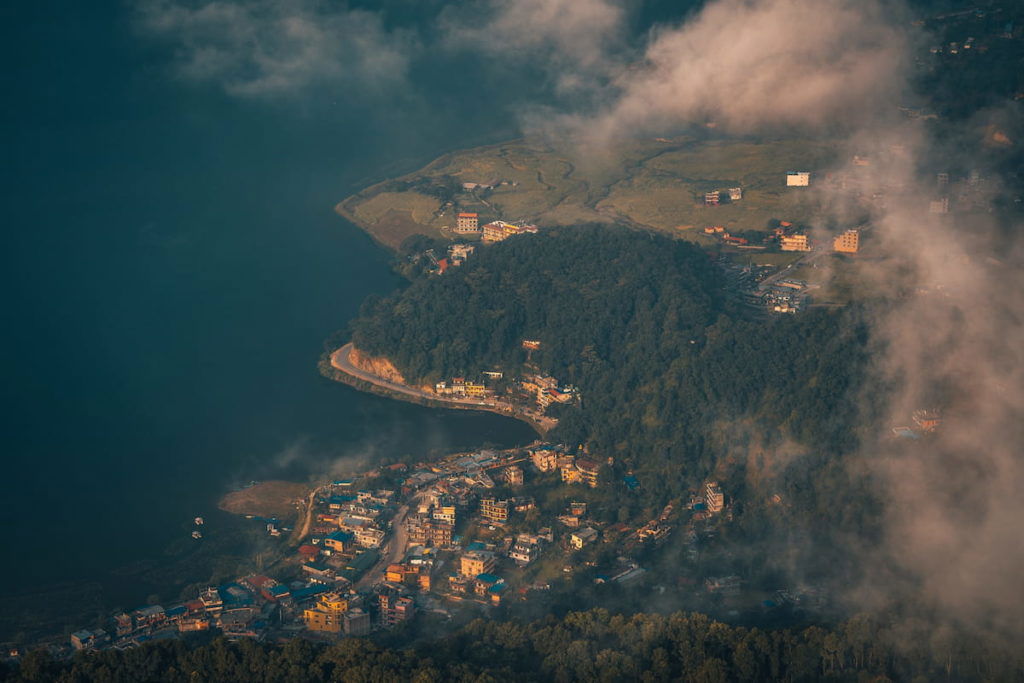 Pokhara is one of the cheapest places to visit in Nepal. The cost of staying, eating, touring, and permits are comparatively cheaper than in most places.
You can have a wonderful weekend in the vicinity of nature at an affordable price. The tour can be expensive for solo travelers compared to groups, so you are recommended to travel in a group for a cost-effective tour.
17. Easy to Reach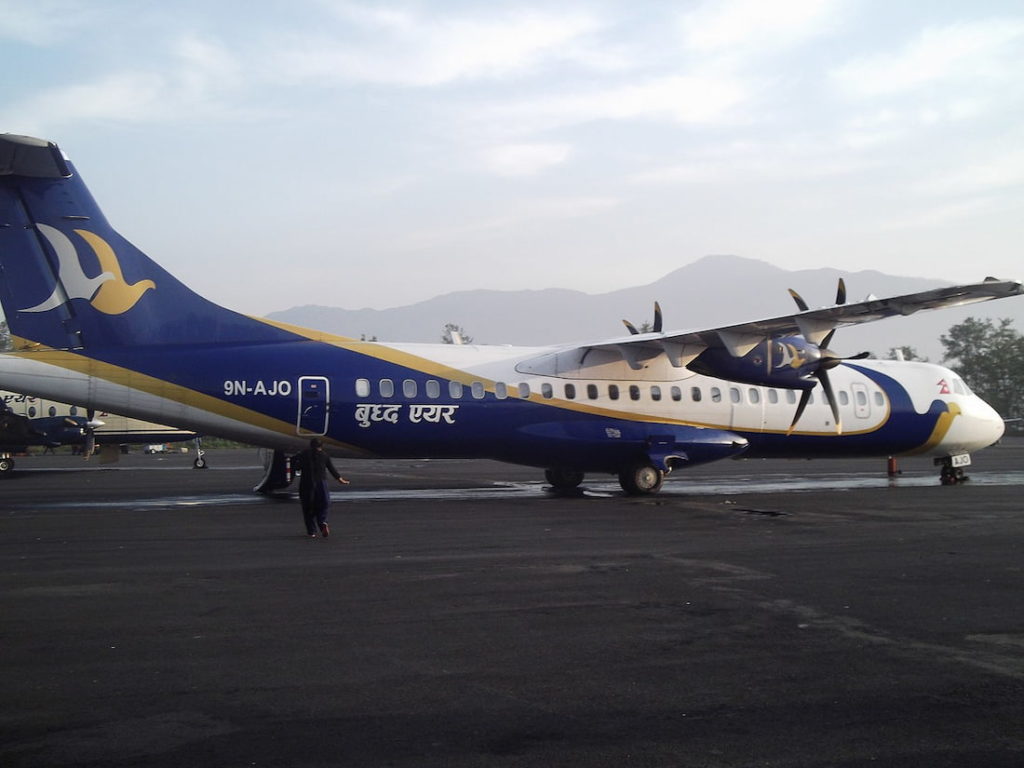 Pokhara is quite an approachable place, which is easily accessible via flight or vehicle. The distance between Kathmandu and Pokhara is 204 km. It would hardly take half an hour to reach Pokhara from Kathmandu via flight.
The road trip can be a little longer. It takes 6 to 7 hours via road. So, Pokhara is a close-to-hand destination for spending weekends with families and friends.
18. Suitable for short vacations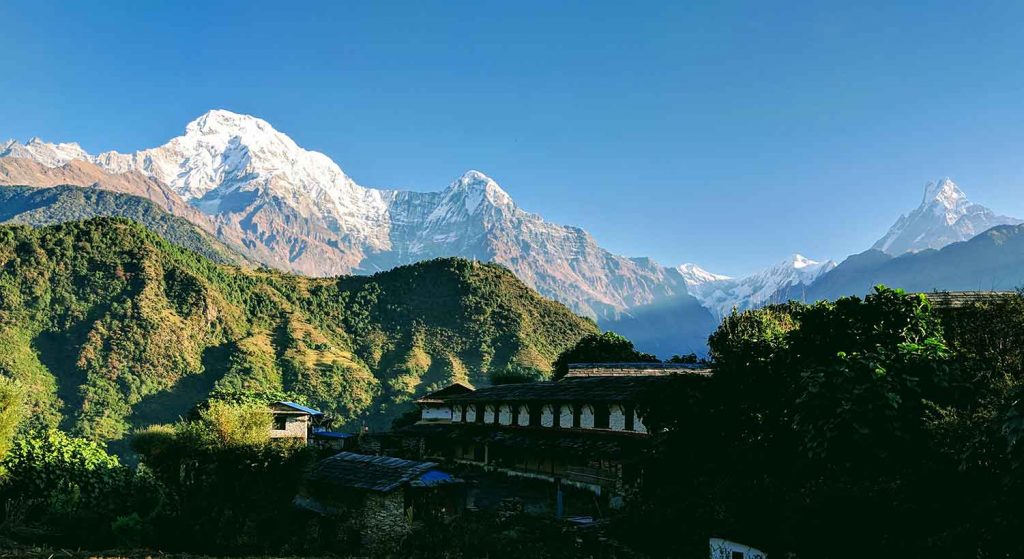 Pokhara is one of the closest holiday destinations to Kathmandu. You can enjoy your trip to Pokhara within 1-2 days. You don't have to travel long distances spending long hours traveling to enjoy the lakes and mountains.
So, Pokhara is quite suitable for short vacations. Spend quality time with your family and friends at Pokhara and acquire a lifetime experience.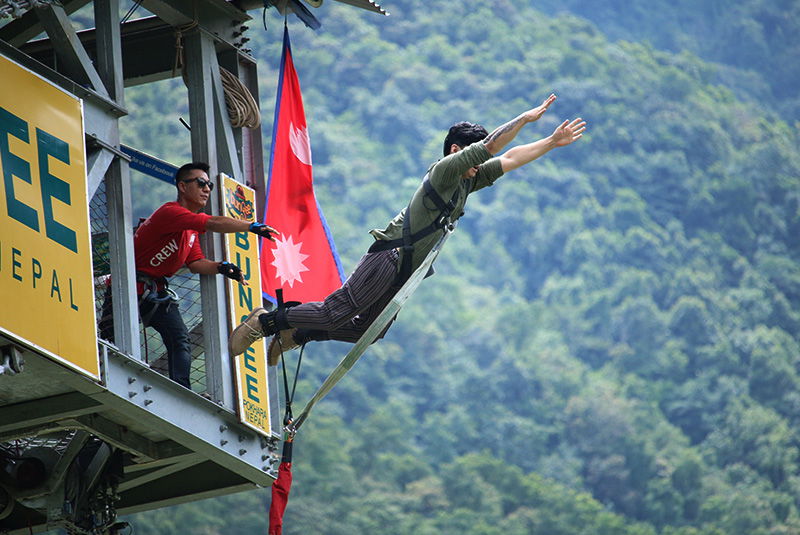 If you are looking for something adventurous to do and don't know what or where to do it, then here is a quick suggestion for you. Bungee is one of the popular adventure activities you can do for fun, and you'll be happy to know that Pokhara offers an amazing bungee experience for its visitors.
Write it up on your bucket list as you don't want to miss this wild opportunity. You can even go for a package of bungee, zipline, and paragliding as the combo will be cheaper and exciting.
20. Zipline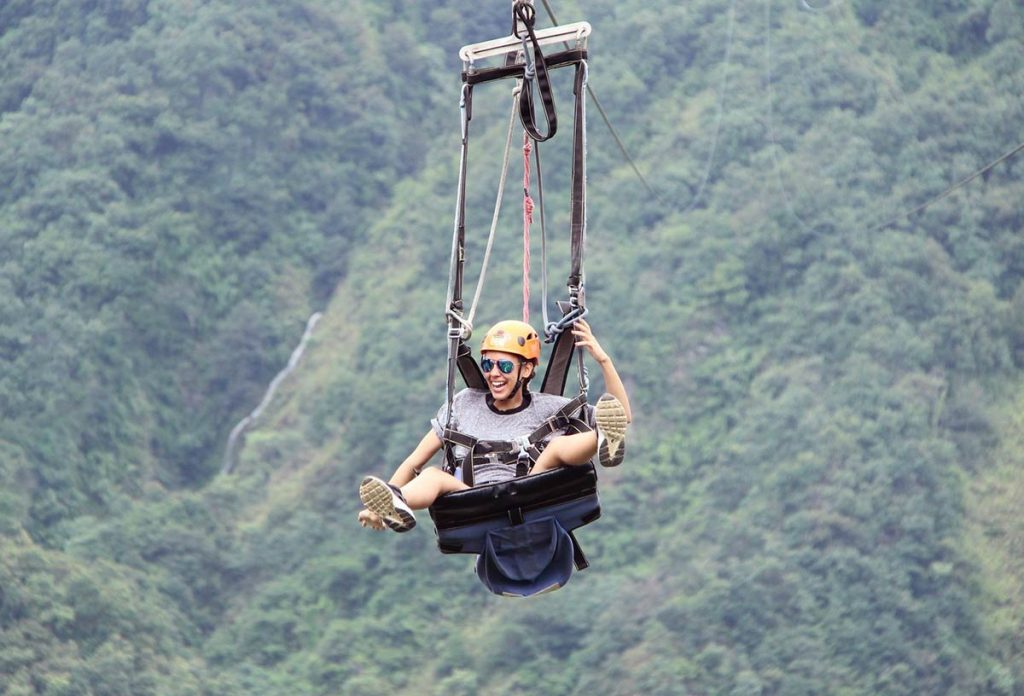 One of the adventure activities to enjoy in Pokhara is Zipline. It is an incredible adventure sport to enjoy amidst the high mountains and lakes in Pokhara. The total length of the zipline is 1850m and has a vertical drop of around 600m, making it the highest, longest, and steepest zipline in the world.
Is Pokhara worth visiting?
Pokhara is definitely worth visiting. If you are touring Nepal and by chance, you miss this place then you are missing a gem place. It is a beautiful city with a lot to offer. There are many things to do and see, and the people are friendly and welcoming.
Why is Pokhara famous for tourism?
Pokhara is one of the most popular tourist destinations in Nepal. It is famous for its natural beauty, and for being the gateway to the Annapurna region. Pokhara is also home to many different beautiful lakes, it is surrounded by mountains, the weather is so chill, and is a great place to experience Nepal.
What to see in Pokhara?
There are many things to see in Pokhara, including beautiful lakes, mountains, and temples. Follow the above-listed things to know more about Pokhara and its surroundings.
Is Pokhara suitable for a Honeymoon Tour?
Pokhara is an excellent destination for a honeymoon tour. The city offers a romantic setting with its beautiful lakes to visit, mountains and temples offer a good view and spending quality time for couples. There are many activities to keep couples entertained, such as hiking, boating, and shopping.
What are the best things to do in Pokhara Nepal?
There are many things to do in Pokhara Nepal, but some of the best things to do include exploring the caves, hiking to the waterfalls, trekking to the Annapurna region, visiting the lakes, etc. Also, sightseeing in Pokhara is famous among tourists.
How to get from Kathmandu to Pokhara?
The best way to get from Kathmandu to Pokhara is by taking a direct flight from Tribhuvan Airport. Alternatively, you can take a bus or drive.
How far is Pokhara from Kathmandu?
Pokhara is 147 kilometers from Kathmandu. It takes a 6 to 7-hour drive to reach Pokhara from Kathmandu.
At The End
Pokhara is a perfect holiday destination that has so much to offer to travelers. The place is suitable for refreshments and entertainment. There are so many reasons to visit Pokhara.
Hopefully, these 20 reasons to visit Pokhara are enough to pull you. If you have any queries or feedback, drop them down in the comment section below.