If you are traveling to Nepal then you'll find that mobile and sim cards can be very different from your current situation at home town. The good news is that here you are going to learn everything about sim cards and network and how it works before your trip.
Here is also a helpful guide for travelers to buy SIM cards in Nepal. Before that, you should also read our Getting Around Nepal guide.
Since communication is one of the integral parts of life, you need a network on your phone even when you are in a foreign land. It is difficult for a traveler to stay in contact while relying on an international roaming service because the roaming charges are expensive.
The minute you arrive in Nepal, you would probably want to pull out your phone and either make a call to your home or drop a post on your social media account.
Doing so using your national telecom provider's SIM can go heavy on your pocket and some of them may not even have roaming service.
So, when you visit Nepal, you are recommended to purchase a SIM card available in Nepal for a reasonable networking service. It reduces several challenges of staying connected in foreign countries.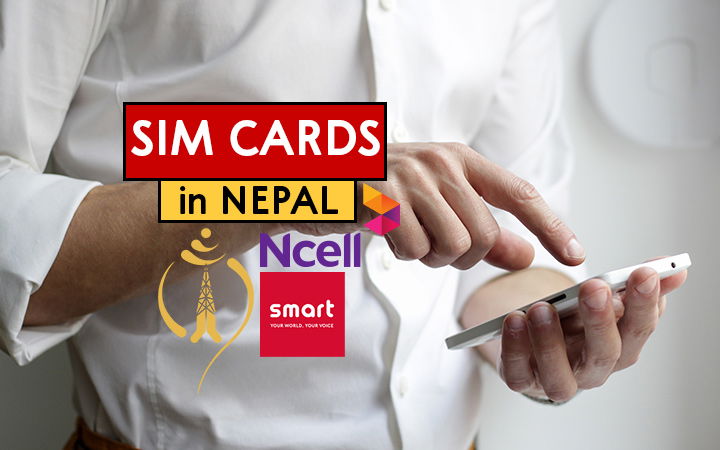 Mobile Service Providers in Nepal
Nepal has the top three mobile service providers currently. They are NTC, Ncell, and Smartcell. All of them are huge mobile service providers in Nepal with thousands of subscribers.
1. Nepal Telecom SIM (NTC SIM)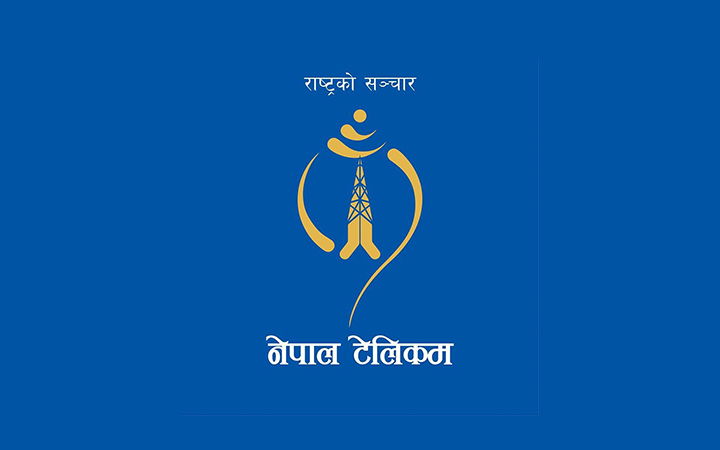 Nepal Telecom (NT), a state-owned telecommunication company in Nepal, provides NTC SIM. NTC SIM came into effect 17 years ago, and since then, the services it provides have transformed a lot with time.
NTC has 4G coverage around various corners of Nepal. NT is even preparing to introduce a 5G network in Nepal. The 5G service project of Nepal Telecom is expected to produce some fruitful results soon.
The voice call quality of NTC is quite commendable as it works fine at high altitudes too. The same goes for the 4G network service. NT provides various 4G data packages at incredible prices.
Nepal Telecom Prepaid SIM Card for Tourists
NTC prepaid SIM cards for tourists are cost-effective and have several benefits. To purchase NTC SIM, visit the NTC counter at TIA and fill out the registration form.
Below is the price range of data of NTC SIM cards that includes the following services.
| Price | Data | Minutes | Valid |
| --- | --- | --- | --- |
| Rs. 500 ($4.5) | 7 GB (1 GB Daily) | 60 | 7 Days |
| Rs. 700 ($6.5) | 4.5 GB | 60 | 28 Days |
| Rs. 1200 ($11) | 28 GB (1 GB Daily) | 100 | 28 Days |
| Rs. 1200 ($11) | 12 GB | 60 | 42 Days |
Moreover, you can buy other voice and data packages by dialing *1415#.
2. Ncell SIM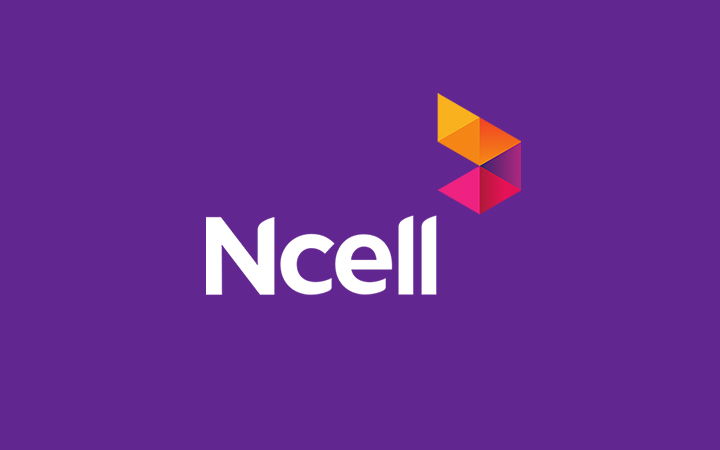 Ncell Axiata Limited, the first private telecommunication company in Nepal provides Ncell SIM. Besides its transition to a public company from private, a lot has transformed over the 17 years of its establishment.
Ncell has introduced a special SIM for travelers. It is exclusively for foreigners who have arrived in Nepal to spend an incredible time with majestic mountains, unmatched landscapes, and indigenous culture.
Ncell has named this special SIM as Visit Nepal SIM. It is a SIM for travelers to experience high-quality and uninterrupted connections while in Nepal.
A regular Ncell SIM costs only Rs. 100 (inclusive of taxes). On the purchase of Ncell SIM, you get the main balance of Rs. 30 in it and 1GB of data valid for 3 days.
To buy the Visit Nepal SIM, you have to follow a few steps. Submit a photocopy of your passport, one passport-size photo, and your arrival visa with a filled-out registration form.
If you're thinking about why you should buy Visit Nepal SIM, let me list out some benefits of it. Ncell provides a high-speed 4G network at an affordable price. On dialing *17105#, get an offer of various packages that range from 3 days packages to 30 days packages.
| Days | Price (incl. Taxes) | Data (GB) + Voice (Minutes) |
| --- | --- | --- |
| 3 | NPR. 290 | 3GB + 30 mins |
| 7 | NPR. 490 | 7GB + 70 mins |
| 14 | NPR. 980 | 14GB + 140 mins |
| 28 | NPR. 1470 | 28GB + 280 mins |
| 30 | NPR. 2888 | 88GB + 888 mins |
On dialing *17112#, you will receive a code that helps you to redeem various offers. Similarly, get useful information such as emergency numbers, exchange rates, and other important information by dialing *17105*20#.
3. Smartcell SIM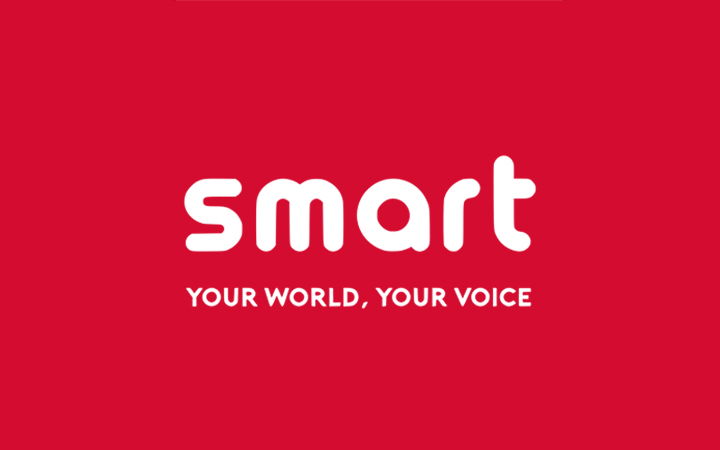 Smartcell, the third-largest telecommunication company in Nepal, provides Smartcell SIM. The company was founded in 2008 and had been providing great mobile service since then.
Smartcell SIM, unfortunately, does not have large coverage in Nepal like NTC. It has extended service to around 45 districts, but its mobile internet service is remarkably fast.
Among the 45 districts, Smartcell offers 4G network services in 19 districts and 2G network services in 26 districts. Also, Smartcell does not offer a 3G service.
The 19 districts include major cities like Kathmandu, Bhaktapur, Lalitpur, Nawalparasi, Chitwan, Siraha, Kaski, Dang, Kavre, Kailali, Banke, Bardiya, Parsa, Kanchanpur, Saptari, Jhapa, Morang, Dhanusa, and Sunsari.
If you are visiting these places, you can definitely go for the Smartcell SIM as it is affordable and has good connectivity.
A regular Smartcell SIM costs only Rs. 99. On the purchase of a Smartcell SIM, you get a main balance of Rs. 90 balance with a Data volume of 200 MB, a 10-minute voice call, and an SMS pack valid for a month.
Smartcell has a great range of data packages to offer its customers.
| Smartcell Data Pack | Volume w/ Cost (incl. Taxes) | Validity | USSD |
| --- | --- | --- | --- |
| 200 MB | 200 MB @ Rs 11.49 | 1 Day | *141*3*1*6# |
| 500 MB | 500 MB Data + Extra 500 MB @ Rs 37.03 | 1 Day | *141*3*1*1# |
| 1 GB | 1 GB Data + Extra 1 GB @ Rs 88.11 | 7 Days | *141*3*1*2# |
| 1 GB | 1 GB Data + Extra 1 GB @ Rs 113.64 | 15 Days | *141*3*1*3# |
| 2 GB | 2 GB Data + Extra 2 GB @ Rs 254.10 | 30 Days | *141*3*1*4# |
| 5 GB | 5 GB Data + Extra 5 GB @ Rs 407.33 | 30 Days | *141*3*1*5# |
Buying SIM card in Nepal
Most of you may be wondering how to buy a sim card in Nepal. Well, it is a valid curiosity since you are unfamiliar with the places and outlets that sell SIM cards in Nepal.
Like in most countries, buying a sim card is easier for foreigners due to its availability at the airport. The airport may seem crowded, and you may think it will be difficult to find the purchase outlet, but it is quite visible from the arrival gate.
There are several outlets at Tribhuvan International Airport where you can purchase Nepali SIM Cards as soon as you arrive.
To purchase a SIM card in Nepal, you have to fulfill some requirements. You have to fill out a registration form and submit some documents.
You need to provide a photocopy of your passport, which you can get from the same outlet. Then, you need to show your arrival Visa.
Similarly, you need to provide one passport-size photo. Don't worry if you don't have one. The outlet has arrangements to provide urgent photos on the spot. Indian citizens can provide either a voter card or an Embassy card instead of a passport.
IMEI registration in Nepal
NTA (Nepal Telecommunication Authority), the telecommunication regulatory body of Nepal provides a service for the online registration of mobile phones.
This registration process is known as IMEI registration, introduced to reduce illegal phone operations and help track lost phones.
IMEI registration is seen as a productive medium to launch and sell mobile phones officially. Thousands of mobile phones have been registered till now. Not only domestic, but people can also register foreign mobile phones via IMEI registration.
IMEI registration is mandatory in Nepal since unregistered phones are not going to work on Nepal's Mobile network. After registering your mobile phone, you will be able to use Nepal's official channels to communicate.
If you intend to buy mobile phones in Nepal, check if the mobile phones are IMEI registered or not. Don't fall for the grey market, or you'll get scammed.
If you want to do online IMEI registration in Nepal, follow these steps:
Visit the NTA's web portal.
Click on Sign up to register.
Click on New importer or Individual application.
Click on New register.
Fill the empty boxes with the details of your phone, such as Brand name, mobile number, IMEI/ ESN / MEID number, etc.
Upload your ID photo (should be less than 3 MB)
IMEI registration has several benefits as you can save your IMEI number to track or block your already registered mobile phones via this web portal. You will be able to make secure payments via mobile.
Phones from a foreign land can also be registered in your own name. This feature will help you to track your phone in case of theft or misplacement.
Similarly, the contract phones or fake lost phones imported from abroad may not even work in Nepal with the compulsion of IMEI registration.
How to get Nepal SIM Card for Indian Citizens?
Getting a SIM card in Nepal as an Indian citizen is a relatively simple process, and can be completed in just a few steps. Here's what you need to know:
Choose a mobile service provider: Nepal has a few mobile service providers among them Nepal Telecom (NTC), Ncell, and Smart Telecom are popular. You can check the coverage area, call cost, and data cost and get the one that suits your needs.
Prepare your documents: You need photos, a passport, or an aadhar card as proof of identity and address. Prepare your documents to get a Nepali SIM card.
Visit a mobile service provider outlet: Visit the nearest SIM card provider outlets in Nepal and ask staff to fill up the process and complete the necessary paperwork.
Activate your SIM card: Once you have obtained your SIM card, follow the instructions from the packaging paper to activate your temporary SIM card. It may take time to get activated, so wait for a few hours.
Overall, getting a SIM card for Indian Citizen is pretty straightforward, and it can be completed within a few steps. The agent in the SIM shop will process your documents within a few minutes.
FAQs
How to make 4G in NTC?
To make 4G in NTC, you will need to first upgrade your current phone if it's not a 4G phone. Dial *444# and activate your SIM to 4G/LTE service. Once activated, you should be able to access the 4G network.
How to check registered name of the SIM Card NCELL?
You can check the registered name of your NCELL SIM card by visiting the nearest NCELL service center with the required documents. You can also check the registered name of your SIM card by dialing the NCELL *9966# code.
How to check phone number in NTC SIM?
You can check your phone number on your NTC SIM card by dialing *9# and pressing the send key. You will see your phone number.
Which Indian mobile network works in Nepal?
Indian mobile networks such as Jio, and Airtel can work in Nepal if data roaming is activated but it is best to avoid it and get a local SIM card to get more cost-effective solutions.
At the End
Lastly, SIM cards are easily available in local shops in Nepal. But, if you don't want to waste time searching for it, you can choose to buy SIM cards at Tribhuvan International Airport.
Go to the specific outlets with the logo of the telecom company near the gate of arrival, and purchase the SIM card.
If you have any queries regarding mobile networks in Nepal and IMEI registration in Nepal, write them down in the comment section below. I will try to make it clear to you.